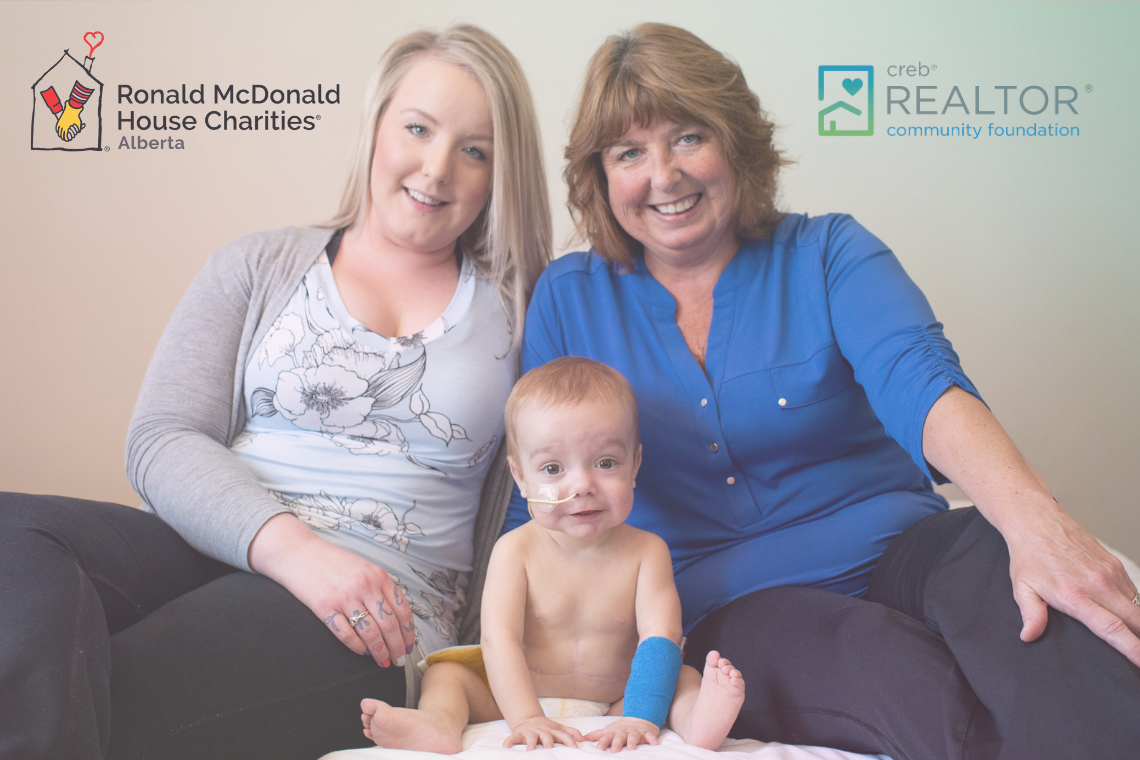 RMHC Cheque
June 20, 2023 | CREB
REALTORS® are providing families with comfort and support
Today, on behalf of local REALTORS®, the CREB® REALTOR® Community Foundation delivered the second installment of a $1 million Legacy Grant to the Ronald McDonald House Calgary (RMHC).
This three-year grant will support the expansion of the Calgary location, allowing the creation of 60 additional suites for families in need. As the relationship between the Foundation and RMHC continues to flourish, we are proud to share our investment in this project and highlight the invaluable support provided to families facing hardships.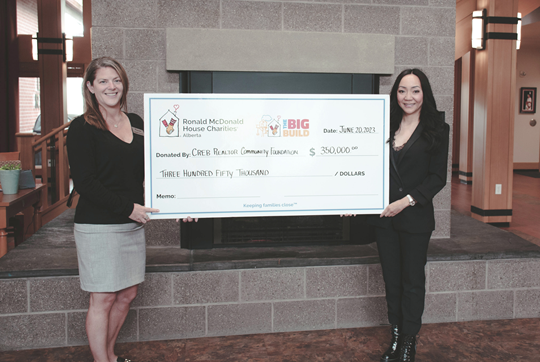 From left to right: Director, Ronald McDonald House Charities Alberta, Natasha Tiemstra
and CREB® REALTOR® Community Foundation Chair, Catherine Chow.
"By investing in this project, we aim to make a positive difference in the lives of families facing the difficulties of having a sick or injured child," said Catherine Chow, Chair of CREB® REALTOR® Community Foundation. "Our commitment goes beyond financial support as we actively foster relationships and engage with organizations like RMHC to build a stronger community. We invite fellow REALTORS® to join us in volunteering and exploring opportunities to make a meaningful impact. Together, we can bring shelter and resilience to those who need it the most."
Expanding support for families
RMHC is a home-away-from-home for families seeking vital medical treatment for their seriously ill or injured child. In addition, it offers accommodations for families who need to travel for medical reasons. With this grant, the Foundation is enabling RMHC to expand its facilities and provide even more families with the comfort and support they desperately need during difficult times.
Building strong relationships
Beyond the financial contribution, the Foundation actively fosters a close relationship with RMHC. This partnership allows REALTORS® to engage with the organization through activities such as tours, volunteering, and learning more about the incredible support RMHC offers to families. By building these connections, the Foundation and its members can continue to make a positive difference in the community, fostering hope and resilience for families facing challenging circumstances.
The Legacy Grant
The Legacy Grant is the Foundation's signature funding stream designed to create new housing options. This significant investment in RMHC aligns with the Foundation's commitment to supporting initiatives that positively impact the community and improve the lives of individuals and families.
Opportunities for other charities
Apart from the Legacy Grant, the Foundation is currently accepting applications for its Community and Transformation Grants. These grants provide housing and shelter-related charities opportunities to secure funding for their valuable projects. If you know a non-profit that works to create new housing options or improve housing quality, please share our message, as they could be eligible for funding.
For more information about our grants, visit creb.com or check out CREB® REALTOR® Community Foundation's grant programs brochure.
If you have any questions, please email community.foundation@creb.ca.
---
---
Connect With Us