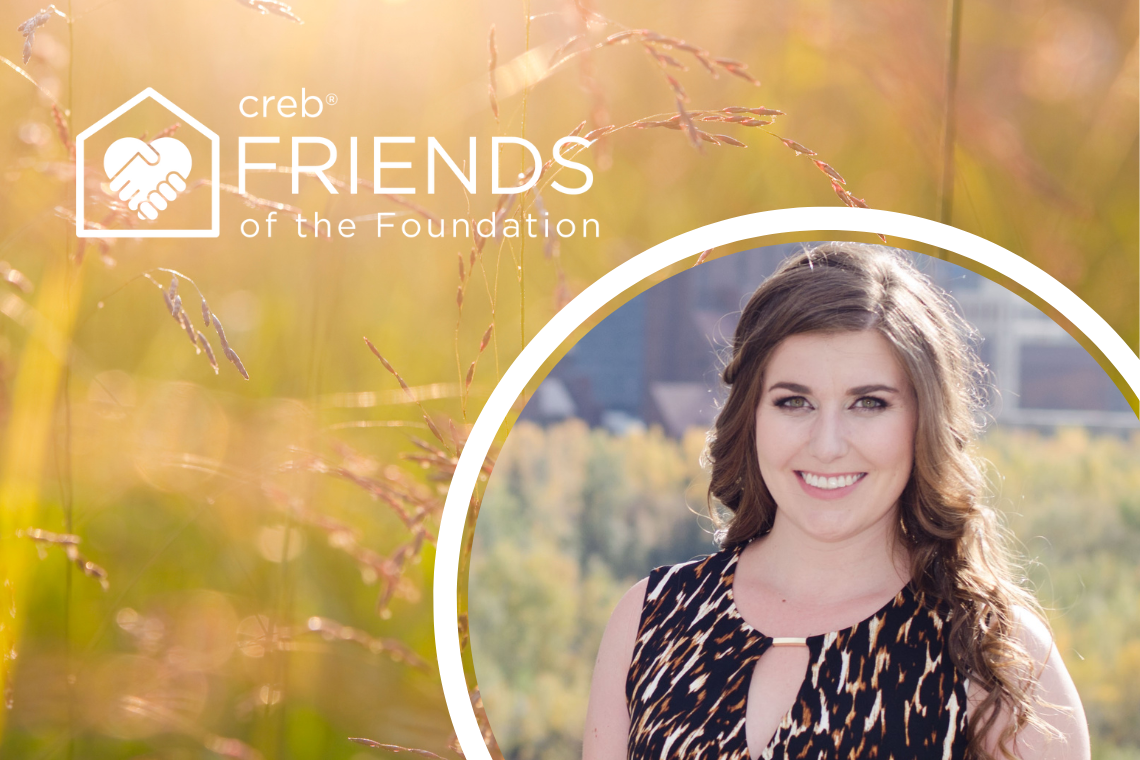 Laura FOF Feature
Aug. 04, 2022 | CREB
A friend you can count on
Being a friend means something different to everyone, and for CREB® REALTOR® Laura Christie, being a Friend of the Foundation means something very special.
"It is a simple way to give back to the community and support initiatives that are focused on housing. I believe in 'Housing First' and think it's key to helping those down on their luck build a stable foundation to get back on their feet," says Laura.
The Calgary Homeless Foundation outlines that Housing First begins with the principle that people must have permanent housing first before they can successfully address the issues contributing to their experience of homelessness. It is the idea that everyone deserves a home no matter what factors may be contributing to their homelessness.
As a Friend of the Foundation, Laura is part of a collective that helps to create new housing, keep people housed, and improve housing quality. Every dollar donated is invested directly into housing and shelter initiatives in Calgary and surrounding areas through the CREB® REALTOR® Community Foundation.
"Seeing where my donation goes, and a donation being invested collectively is powerful. It is amazing to know I played a small part in helping people have a stable life. A home is not purely shelter, it is much more, and everyone is deserving of a home."
In addition to being a Friend since 2015, Laura is also an active volunteer, investing her time with organizations like Habitat for Humanity and Kids Cancer Care.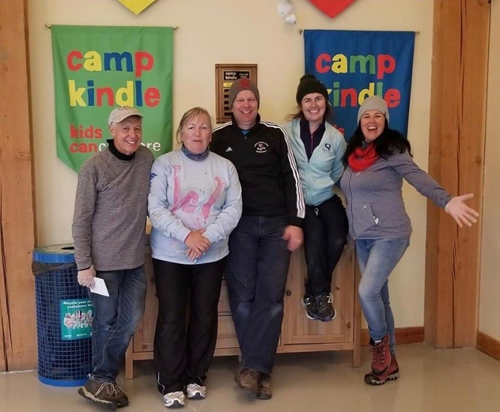 Laura, second from the right and friends volunteering with Kids Cancer Care.
"I like the volunteer opportunities we are offered as part of being a Friend. I also enjoy sharing our work on social media to show the community how we as REALTORS® are giving back each year."
Not only is Laura an active volunteer in the community, but she also serves on CREB® REALTOR® Community Foundation's Board of Governors, who steward granting and fundraising initiatives on behalf of Calgary and area REALTORS®.
"I love advocating for non-profit organizations and learning more about the important work they do in our communities. The more you get involved in the community the more insight you have into what others are going through."
Laura's life outside of Real Estate and philanthropy is also quite active. When she's not showing homes, you can find her exploring new restaurants and cafes, biking, and walking her dog around town. She also is a plant enthusiast who does aerial yoga and loves learning new, weird facts.
---
To learn more about becoming a Friend of the Foundation click here.
Tagged: Friends of the Foundation | CREB® REALTOR® Community Foundation | Community Investment
---
---
Connect With Us