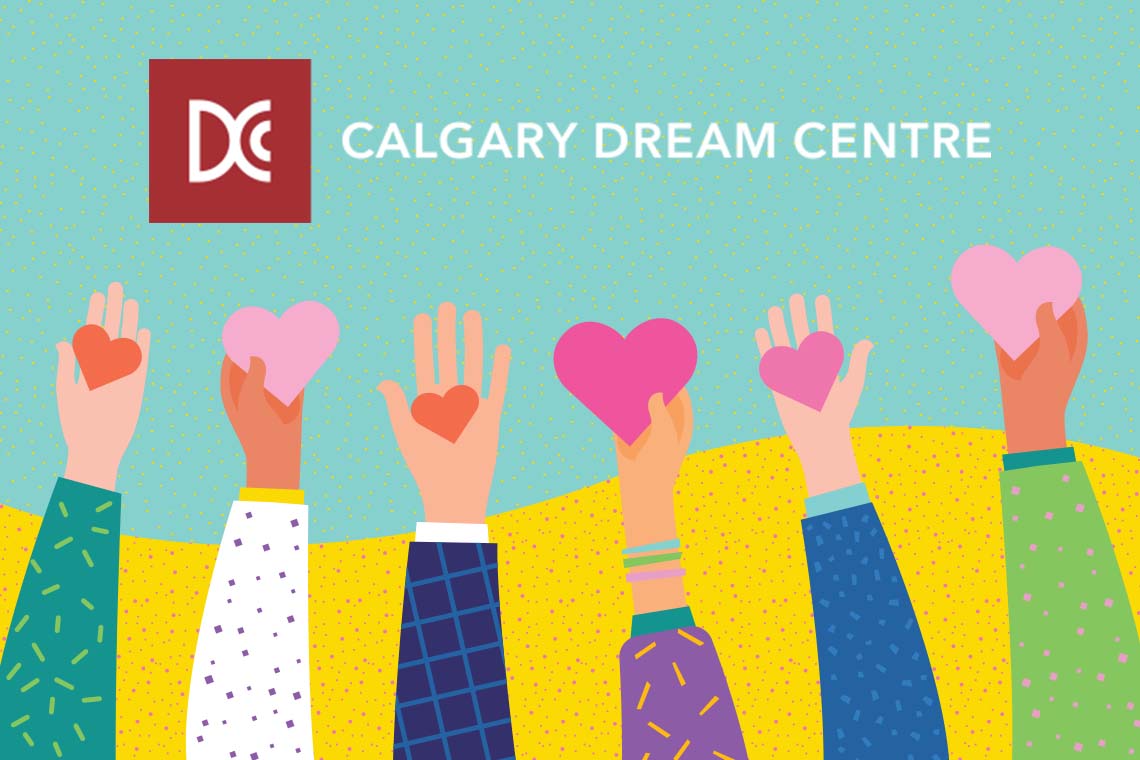 (Logo courtesy of the Calgary Dream Centre)
Feb. 15, 2022 | Tyler Difley
Housing Heroes: Calgary Dream Centre
Since its inception in 2003, the Calgary Dream Centre has been helping people recover and rebuild their lives after struggles with addiction and homelessness. This is accomplished through addiction recovery programs for men and women, as well as transitional and community housing.
Several of these programs are operated out of the Dream Centre's main facility on Macleod Trail, a former hotel that can house up to 130 individuals at a time.
"For the last 20 years, the Calgary Dream Centre has been in the business of finding vulnerable Calgarians a home," said Calgary Dream Centre CEO Jim Moore.
As a former REALTOR® and past-president of CREB®, Moore understands the value of a place to call home and the importance of a safe and supportive housing environment, especially for those recovering from addiction.
Unfortunately, resident rooms at the Dream Centre have not been updated in 20 years and need fresh paint, new flooring and updated fixtures. This spawned the Restore a Room, Restore a Life project.
This project supports the Dream Centre's mission – "to help people restore their dignity, discover their destiny, and realize their dreams" – by maintaining clean and cared for living spaces for all its residents.
Late last year, CREB® REALTOR® Community Foundation announced the Calgary Dream Centre was one of its 2021 Community Grant recipients, providing $25,000 to support the Restore a Room, Restore a Life project.
"We are so grateful for the generous donation given to us, which will help us provide a beautiful space for our clients to live," said Moore. "We cannot do this important work without the help of partners like CREB®."
Our Housing Heroes series features recent CREB® REALTOR® Community Foundation grant recipients – local non-profit organizations that are creating new housing options, keeping people housed and improving housing quality in the Calgary community.
Tagged: Community Investment | Community Grant | CREB® REALTOR® Community Foundation
---
---
Connect With Us