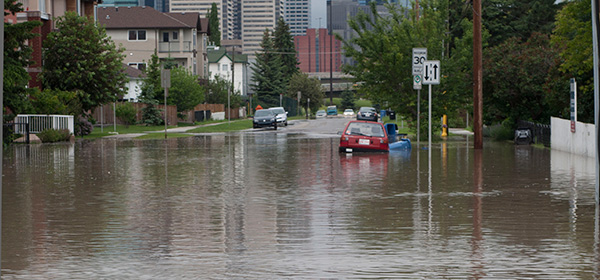 Dec. 19, 2015 | Cody Stuart
Residents invited to help decide future of Elbow Park
Feedback to follow homes' demolition
More than a dozen homes in Elbow Park that were damaged in the 2013 floods are now slated for demolition, prompting Municipal Affairs Minister Danielle Larivee and Calgary Mayor Naheed Nenshi to seek feedback from area residents on their vision for the community's long-term recovery.
Community members will have the opportunity to meet with the minister and mayor in January to help determine the short-term use of the properties sold to the province as part of the floodway relocation program.
The Province said removing the 17 floodway homes was the best solution, with most of them sustaining significant damage, and have yet to be remediated.
"Decisions by the previous government have left Elbow Park with a patchwork of vacant homes and few satisfactory answers about what will be done to protect the quality of life in these neighbourhoods," said Larivee. "We are committed to working closely with residents to make the best of this challenging situation and take another step towards recovery in Elbow Park."
In addition to the January meeting hosted by Larivee, Nenshi and local city councillors, residents are also invited to provide written feedback by emailing minister.municipalaffairs@gov.ab.ca
"In my many conversations with residents of these communities, the desire to move forward with these properties – sooner rather than later – has been consistent," said Nenshi. "Now that the provincial government has decided to demolish the homes, I am pleased they have also committed to consult with the City and residents about the future of these properties."
Once flood mitigation on the Elbow River is complete, the Province has said it may be possible to rebuild in some of the areas currently vulnerable to flooding.
Tagged: City of Calgary | Community | elbow park | flood | Mayor Naheed Nenshi | Remediation | Residential | Uncategorized
---
---
Connect With Us