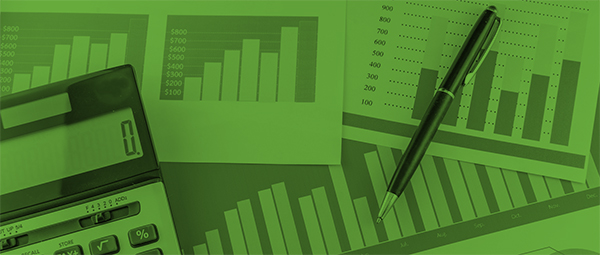 Feb. 26, 2015 | Nolan Matthias
Waiting may be more expensive than buying now
Low interest rates are already a deal

Last week was a busy one for Mortgage360. The long weekend and positive housing reports from several sources, including CMHC, seems to have thrust buyers back into the real estate market, with many of our clients writing offers.
While some buyers are sensing the market is calmer than many of the over-hyped media reports would have you believe, there are still a large number of Calgarians sitting on the sidelines waiting to see how the recent blip in our economy plays out.
What many of these fence-sitters fail to realize, however, is that waiting and seeing could end up costing them more money in the long run, even if prices were to drop 10 to 15 per cent. How is it possible that getting a lower price on a house could end up costing a buyer more money? It has to do with interest rates, and what happens in the future, long after the house is bought.
For example, we know, at some point, rates will increase. For argument's sake, let's say they increase five years from now, when most of the mortgages taken out this year will be up for renewal. Let's also assume that in that year, rates increase by about one per cent.
A buyer who waited a year to get a deal – or a steal – on a house, could end up having to renew at a higher interest rate. An increase of just one per cent could end up costing as much as $48,325 more in interest on a $400,000 mortgage, and that is assuming there is only 20 years left on the mortgage, not 25. The inevitable increase in interest rates could end up eating any savings that were the result of declining prices in the market.
Low interest rates are, in a way, already a reduction in the prices of homes across Canada. Buyers who purchase today are, in fact, getting a deal because they will pay less for their house by buying sooner and extending the amount of time that they can borrow at today's lower rates.
And what if prices don't drop? The fence-sitters will feel the sliver not once but twice, losing their ability to borrow at a lower rate for a longer period of time, and not getting the deal they had hoped for. Both CREB® and CMHC are predicting price stability, making this a very real possibility.
For real estate investors, a third pain would also ensue – the pain of having to wait longer for an investment property to be free and clear and realize its full cash flow potential. Mortgage360 covers this exact scenario in its real estate investment seminar Cash Flow Club.
For more information, go to www.mortgage360.ca/cash-flow.
Nolan Matthias holds a bachelor of arts in Economics, is the co-founder of Mortgage360 and the author of The Mortgaged Millionaire. Call Nolan at 403-615-6132 with your questions or to set up an appointment with an Accredited Mortgage Professional (AMP).
Tagged: Home Buying | Mortgage | Sponsored
---
---
Connect With Us