Courtesy of Merit Kitchens
June 04, 2021 | CREBNow
SPONSORED: Merit Kitchens celebrates 50th anniversary with prize draws and new colour collection
[adrotate banner="32"]
In 2021, Merit Kitchens is officially half a century old, and the company is helping its customers join in the 50
th
anniversary festivities.
Anyone who receives a cabinet quote before Nov. 30 will be entered into a draw for a beautiful gift basket containing gift cards, kitchen gadgets, wine and more, currently valued at over $500 and growing. There's also a draw for a Banff getaway for two in 2022. Contact the
Merit Kitchens showroom
for more details.
The company's theme for the year is "strength and beauty" and they are determined to let the world know just how much that truly means to them.
To celebrate this important milestone, Merit invited Lynda Reeves, founder of
House & Home
magazine and one of the world's top interior designers, to select an exclusive colour collection for the anniversary. "This exclusive collection of paint colours was inspired by the moody tones of our Pacific West Coast," Reeves said in the March 2021 issue of
House & Home
. This inspiration is evident in the names of some of the colours, which evoke a coastal shoreline: Pacific Slate, Morning Fog and Blue Haze.
The full 50
th
anniversary colour collection can be viewed online or in person at the
Merit Kitchens Design Centre in Calgary.
"The fact that Lynda Reeves used the Pacific West Coast for her colour inspiration felt quite special to all of us," said Frank W. Siekmann, owner of Merit Kitchens. "Lynda gave us her time and some serious thought, taking the invitation to curate our colour collection to heart."
For a special 50
th
anniversary release, Merit also created a new door style that draws from the company's cabinet history: the Westcoast Five-O. It features a plank or v-groove design that harkens back to the 1970s country kitchen.
This history is extremely important to Merit, a company that is proud to still be making them like they used to, all while using locally sourced materials.
Merit Kitchens was founded in 1971 by a group of craftsmen in Vancouver, B.C., as a provider of high-quality, made-to-order cabinets across Western Canada. "Now we have grown into a world-class supplier of the same fine cabinetry products, and the best part is that we still maintain the time-honoured tradition of hand-finishing," said Siekmann.
The company's manufacturing plant is in Surrey, B.C., but they have dealers all over North America and Japan, with plans for more growth over the next five years.
To view the new anniversary door style and colour collection in person, or to request an in-home design consultation, call 403-800-3299 or visit
meritdesigncalgary.com
.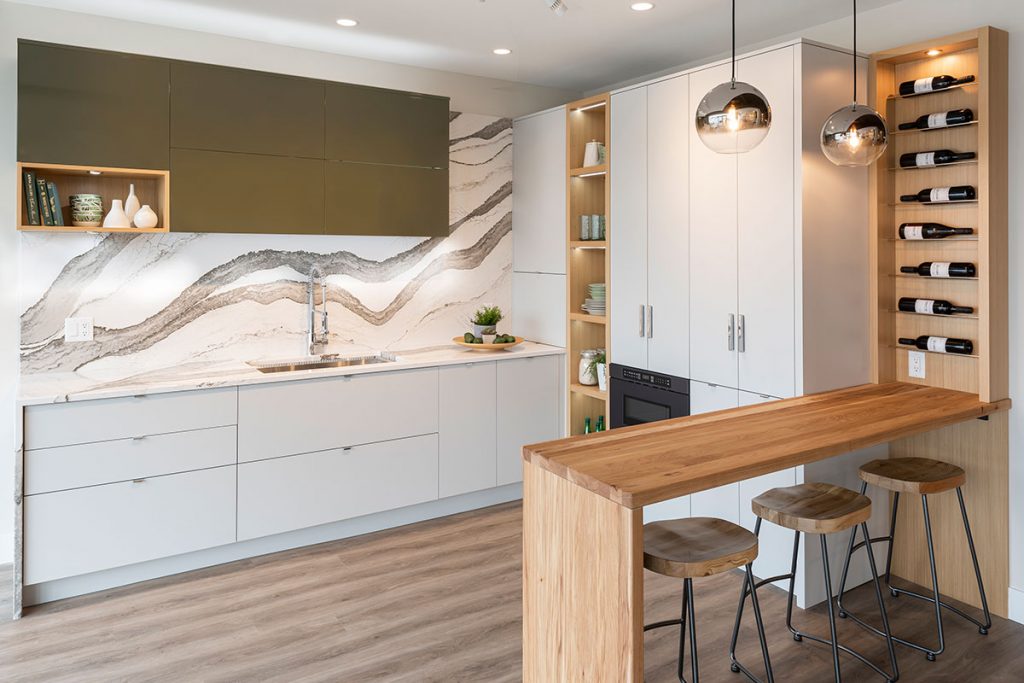 Tagged: Cabinet | Calgary | Calgary Real Estate | colour | Design | Frank Siekmann | history | House & Home | kitchen | Lynda Reeves | Merit | Merit | Merit | Merit Kitchens | Renovation | Sponsored | Surrey | Vancouver | West Coast | Westcoast Five-O | Western Canada
---
---
Connect With Us