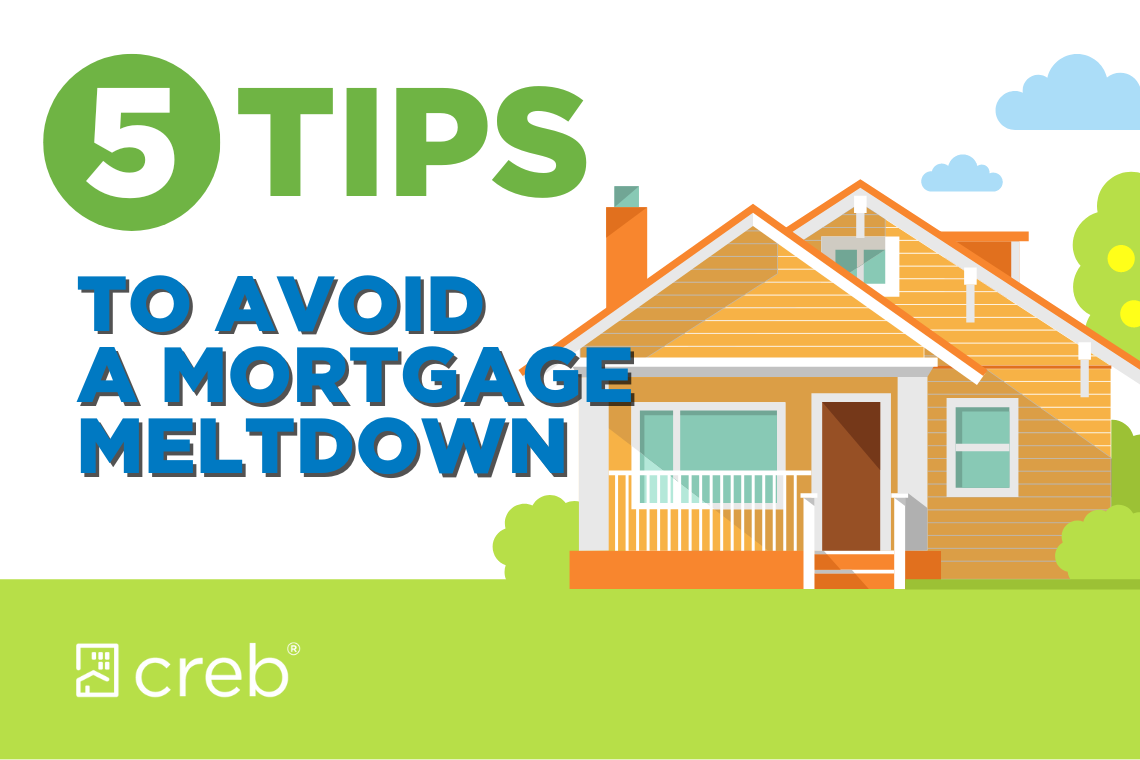 mortgage tips
Aug. 30, 2023 | CREB
Navigating mortgages: 5 essential tips to avoid a mortgage meltdown
Buying a home is an exciting journey, and as a homebuyer, you want to ensure a seamless process. Mortgages play a crucial role in this adventure, and here are five key insights to help you make informed decisions as you step into the world of financing your dream home.
1. Know your property type's impact
Different property types come with distinct lending rules. Your pre-approval amount might not apply uniformly across all property types. For instance, if you're approved for a single-family home, the approval for an acreage or rural property might differ due to adjusted loan-to-value ratios. Condominiums also have unique considerations, like condo fees affecting your debt service ratio. Some properties, like mobile homes or leased land, might have limited lending options, so keep your mortgage broker informed to connect with the right banks.
2. Uncover unique property features
Special property features like solar panels, cisterns, or unconventional designs can influence your mortgage process. Acquiring insurance for these features might be challenging, impacting the bank's lending decision. Prepare for possible delays due to required special inspections. If your dream home has unique features, engaging with insurance companies early and having installation details and quality testing results can smoothen the process with your mortgage broker.
3. Stick to your pre-approval range
If you're putting down less than 20 percent, high-ratio mortgage insurers like CMHC have strict guidelines. The approved pre-approval isn't a guarantee. Submit a mortgage application for review by the bank to confirm acceptance. Your home's price shouldn't significantly exceed the pre-approval amount, as there's limited flexibility with debt servicing criteria.
4. Understand the conditions to finance
Even with pre-approval, allow a realistic timeline for removing the condition to finance. Around two weeks from the offer date is recommended. Banks need time to review the application and documents and communicate with all parties. A mortgage commitment letter is just a step in the process, not a final approval. It lists conditions you and your mortgage broker must fulfill before the mortgage is fully approved and instructions are sent to the lawyer.
5. Leverage mortgage broker expertise
Mortgage brokers have extensive lender connections, offering options from A-lenders to alternative sources. When timelines are tight, mortgage brokers might opt for lenders with higher rates and fees, affecting your future finances. While these lenders ensure a deal, they could lead to buyer's remorse—partner with your broker to explore options that align with your financial goals.
Bonus tip: Approach unconditional offers wisely
If you're relying on financing, avoid submitting unconditional offers. Understand the risks and consequences of unconditional offers before making a commitment.
As you embark on your home-buying journey, remember that each piece of information contributes to the bigger picture. Equipping yourself with knowledge empowers you to make confident choices and ensure a positive experience. And remember, your REALTOR® is here to guide you through this captivating process!
---
---
Connect With Us