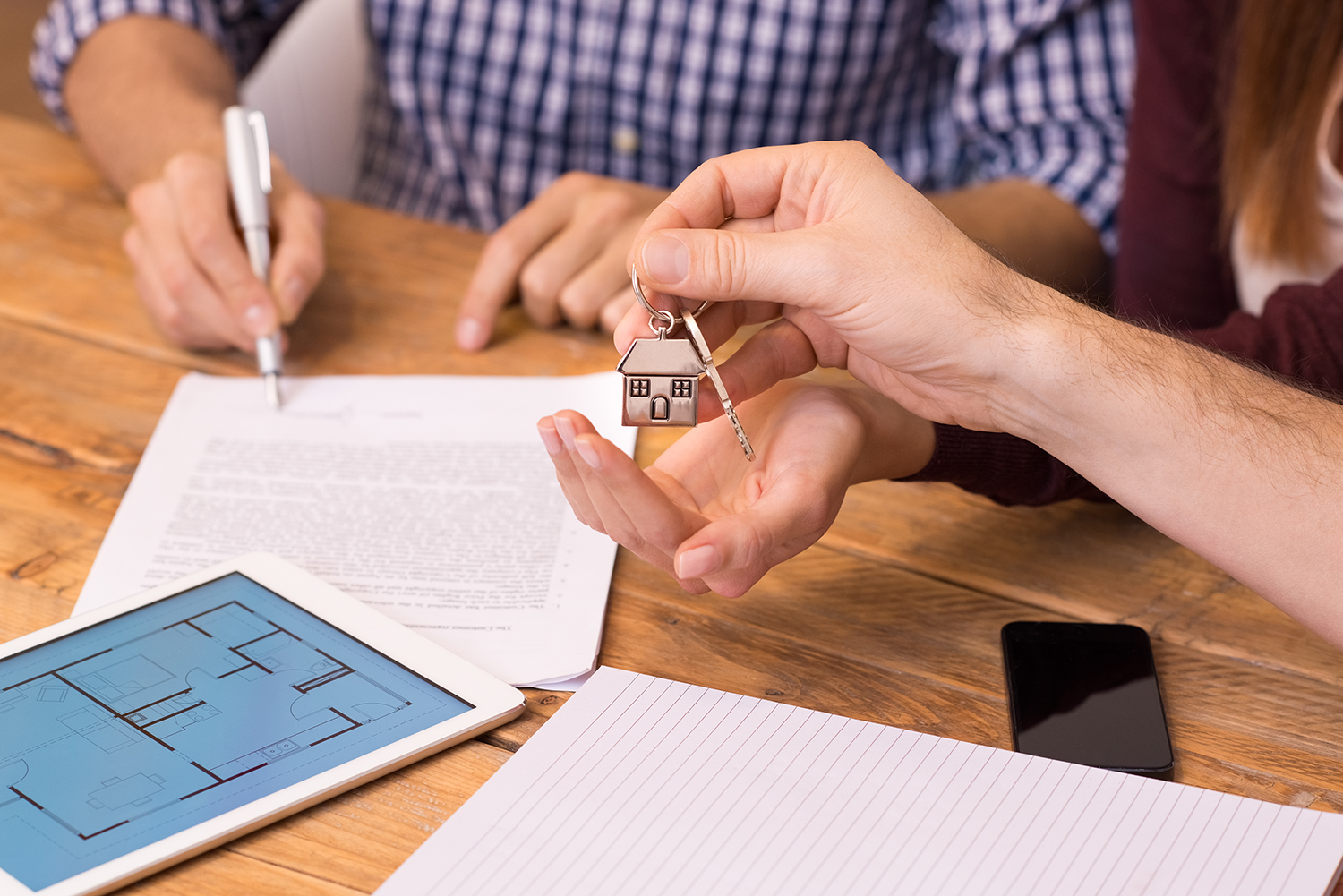 Getty Images
April 27, 2017 | Gerald Vander Pyl
Beyond the MLS® System
Selling a home can be a complicated process and if you've never worked with a real estate expert before, you may wonder about benefits of doing so. Andrew Peck, president of the Canadian Real Estate Association (CREA) shares his thoughts on five benefits a REALTOR® provides to home sellers. Their number one goal is to make real estate transactions as simple and easy as possible for their clients.
Multiple Listing Service®
Selling your home means finding a buyer, and a REALTOR® can list your home on the local Multiple Listing Service®, or the MLS® System.
"The MLS® System is the number one source for searching and finding homes," said Peck, adding it is responsible for more than half a million listed homes sold each year in Canada.
"A lot of buyers drive around neighbourhoods looking at For Sale signs, but they have no idea what (the home) looks like inside or what the price is. The MLS® System is the computerized system that helps them to do that."
Local Knowledge
A REALTOR® licensed in Alberta can help sell a home anywhere in the province, but most chose to focus their efforts in the area where their brokerage office is located.
Peck says that approach gives REALTOR® unique product knowledge in a neighbourhood, including the area's pros and cons. It's the kind of knowledge that allows REALTORS® to properly price your home for the local market.
"This is one of the key benefits of using a REALTOR®. They become somewhat of a specialist in a neighbourhood," he said.
Unique Expertise
Selling your home can involve a myriad of paperwork, negotiations, and potential areas of concern that may be beyond the experience of a typical home owner.
REALTOR® are trained in the necessary skills to facilitate transactions, says Peck. Some provinces, including Alberta, require REALTORS® to take ongoing educational courses to maintain their license.
"In addition to that, most brokerages provide in-office training," he said. "That's an expectation, that (REALTORS®) stay current with what the trends are, with what documents are to be use (and) with the law."
Professional Standards
When a real estate professional joins a local real estate board, such as CREB®, they have the right to call themselves a REALTOR® and use the trademark.
Peck says that also brings the responsibility of following the REALTOR® Code of Ethics, which sets out standard conduct for REALTORS® across the country. The code of ethics regulates a REALTORS® duties to his or her clients, advertising standards, providing accurate and reliable information, and more.
"There are a whole host of duties we have that are established in the code," he said. "In addition to that, most real estate boards have additional rules they place on their membership."
Peace of Mind
Peck says everyone has busy lives these days, so a REALTOR® can reduce the stress and uncertainty during the sale of a home.
"That's where the REALTOR® adds value. We are able to step in and, in very short order, provide that home owner with the assistance and the knowledge to say, 'This is how we're going to do it, this is the strategy, the marketing plan,' and to guide them through the whole home-sale process."
Tagged: CREA | Five things | Real Estate Agents | Realtor Benefits | Uncategorized
---
---
Connect With Us