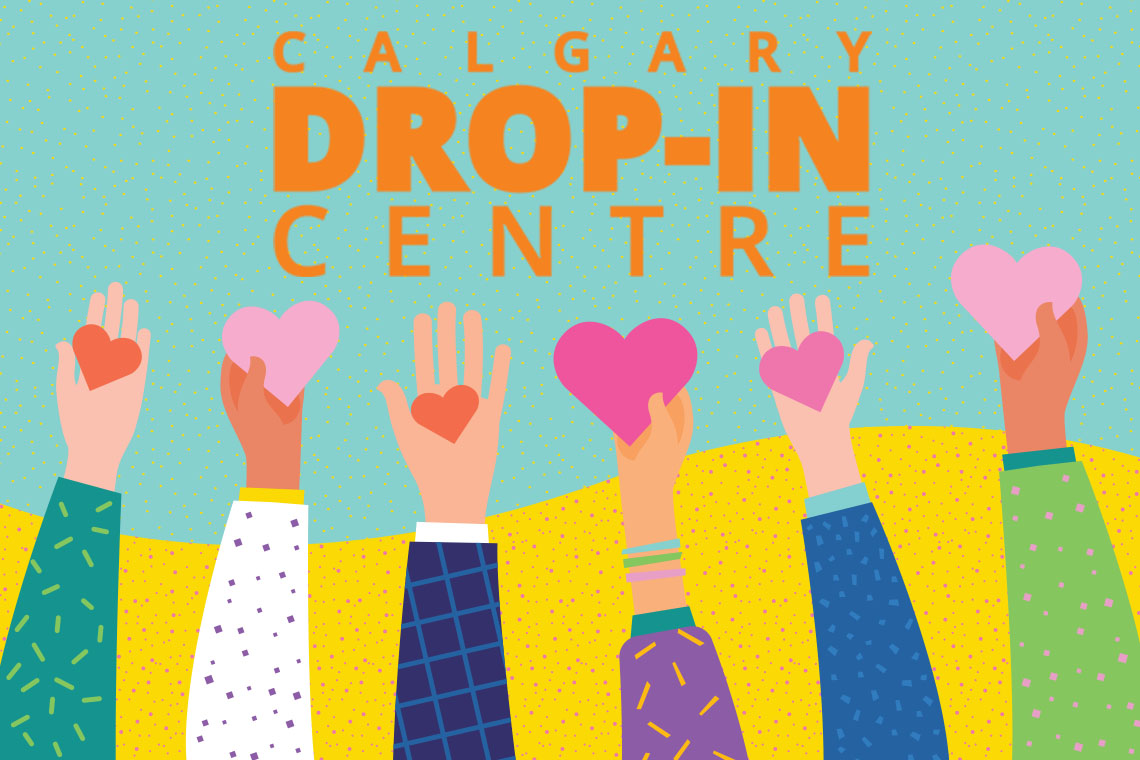 (Logo courtesy of Calgary Drop-In and Rehab Centre Society)
Jan. 20, 2022 | Tyler Difley
Housing Heroes: Calgary Drop-In and Rehab Centre Society
The Calgary Drop-In Centre (DI) has been a refuge and valuable resource for those experiencing or at risk of homelessness for more than 60 years. During that time, "the largest shelter in North America" has gone through several evolutions to become the housing-focused shelter it is today – dedicated to helping people overcome obstacles to housing and escape the cycle of homelessness for good.
As part of its goal to help people move from the shelter to affordable and supportive housing, the DI owns and operates three mixed-market residential properties in the city: Sundial Apartments, Bridgeland Manor and Greenview Rise. These buildings offer a combination of near-market, affordable and strictly supportive housing units to meet a variety of housing needs.
The results of this supportive housing initiative speak for themselves – since 2018, less than six per cent of residents in these buildings have moved back to the shelter – but there is always room for improvement.
With that in mind, the DI made plans to renovate one of the suites at Bridgeland Manor, which houses vulnerable and low-income seniors, to make it fully accessible for individuals with limited mobility. This would address an acute need for more accessible affordable housing options in the community.
The suite retrofit requires a full bathroom renovation, widening of doorways, balcony access upgrades, and lowering of countertops, cupboards, light switches and closets.
"The retrofit of a suite to be accessible will allow the DI to support an individual with specific needs in ending their time without a home," said Erin Neal, senior co-ordinator of affordable housing for the Calgary Drop-In and Rehab Centre Society
Late last year, CREB® REALTOR® Community Foundation announced the DI was one of its 2021 Community Grant recipients, providing $25,000 to support the accessible suite project at Bridgeland Manor.
"There are many people without a home who require the specific designs associated with an accessible suite," said Kevin Webb, senior manager of housing for the Calgary Drop-In and Rehab Centre Society.
"This generous contribution allows the DI to assist a person in obtaining and maintaining permanent safe housing."
Our Housing Heroes series features recent CREB® REALTOR® Community Foundation grant recipients – local non-profit organizations that are creating new housing options, keeping people housed and improving housing quality in the Calgary community.
Tagged: Community Investment | CREB® REALTOR® Community Foundation | Community Grant
---
---
Connect With Us