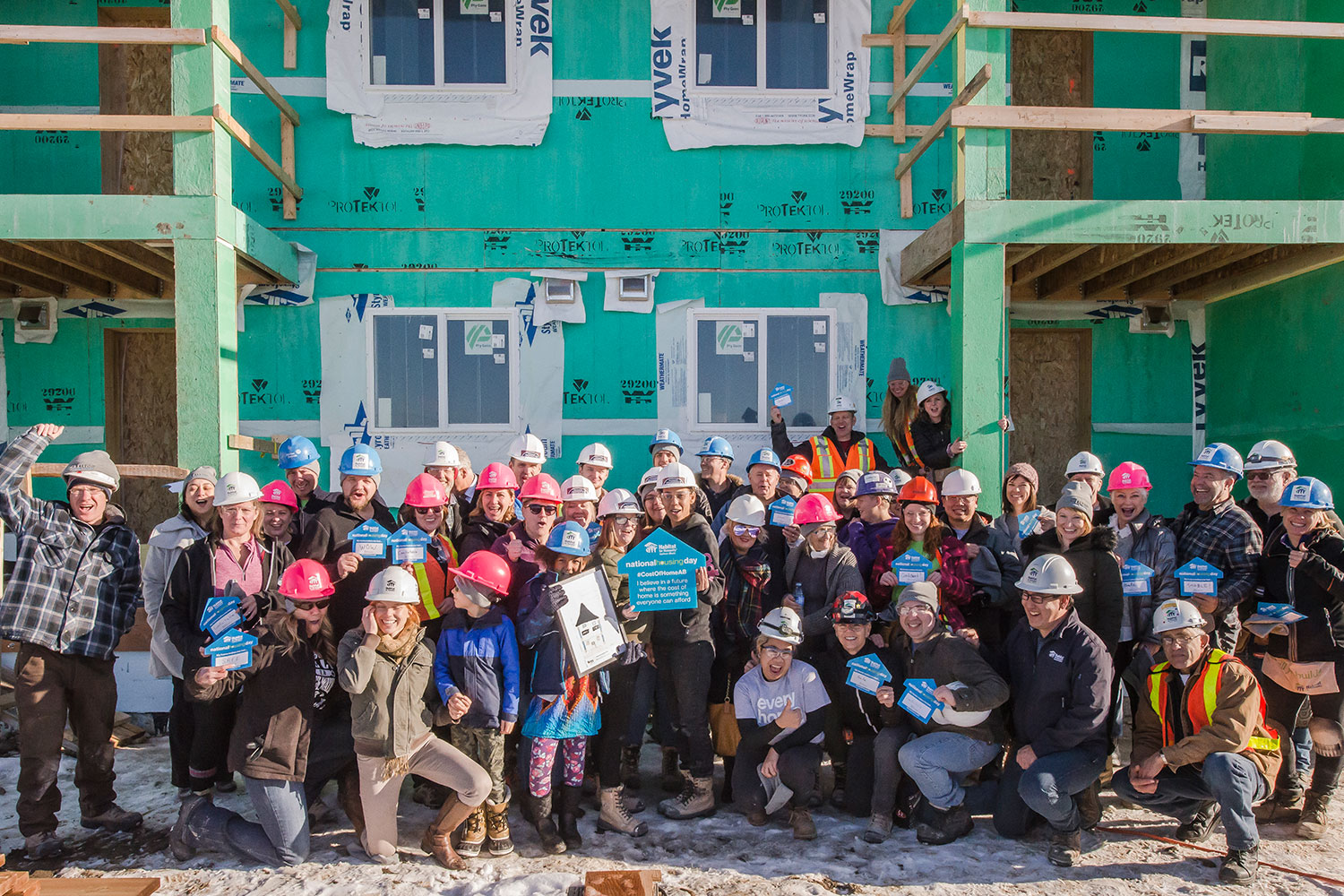 Cody Stuart / CREB®Now
Dec. 18, 2019 | CREBNow
A season of giving: How the CREB® REALTOR® Community Foundation gave back in 2019
The CREB® REALTOR® Community Foundation extended its long legacy of giving through a variety of initiatives in 2019.
The foundation continued to see significant progress through its partnership with Habitat for Humanity, as they work to complete the Silvercreek project in Silver Springs. At completion, it will provide housing to 32 low-income working families.
Meanwhile, the foundation refreshed its brand to put Realtors at the forefront of its community investment activity. The newly minted CREB® REALTOR® Community Foundation will continue to drive housing and shelter-related solutions for people who need it most in 2020.
Community need is complex, so the foundation is working hard to diversify its portfolio of giving to maximize the impact. In 2020, this will roll out in the form of three core grant programs designed to create new housing, keep people housed and improve housing quality.
As the foundation works toward delivering its new grant programs, it is also building up its main fundraising program: Friends of the Foundation. For only $20 per month ($240 per year), anyone can become a Friend. One of the neat things about giving through this program is that every dollar goes directly to the community organizations the foundation supports.
The power of collective giving is immense. We're seeing new affordable housing being built throughout the city and that's creating new opportunities for vulnerable people who might not otherwise have the chance to pursue homeownership.
Realtors are giving financially, but also through hands-on volunteer work with local non-profits that deliver housing and shelter solutions. It's an awesome display of community-mindedness in a time when our city needs the boost.
To learn more about the foundation or become a Friend, please visit
creb.com
.
Tagged: Affordable Housing | Calgary | Calgary Real Estate | Calgary Real Estate News | Calgary Real Estate News | Charitable Foundation | charity | Community Investment | CREB® REALTOR® Community Foundation | Feature | Friends of the Foundation | Habitat For Humanity | housing | REALTORS | REALTORS | shelter | Silvercreek
---
---
Connect With Us