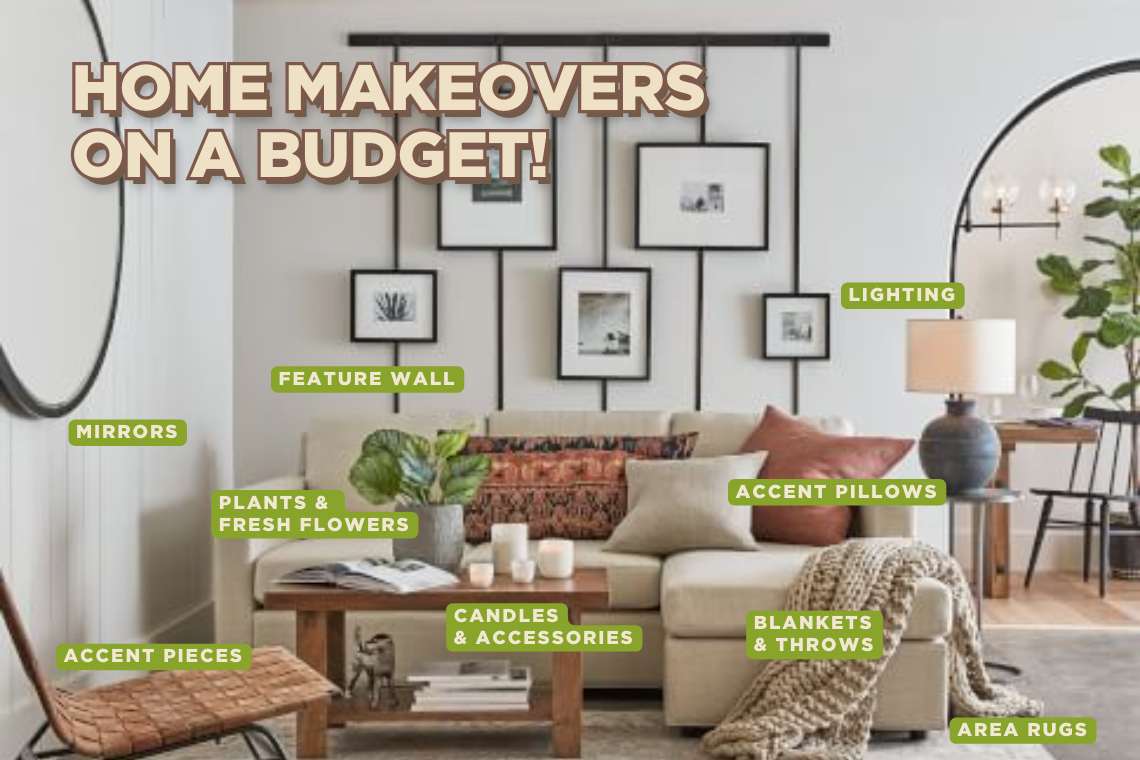 Home makeovers on a budget
July 20, 2023 | CREB
Home makeovers that won't break the bank
We're more than halfway through the year, and as a new season approaches, what better way to welcome it than with a makeover?
If you're looking for a fresh new change, discover how to transform and elevate your space on a budget with the following tips.
Change the room layout
Instead of buying new furniture, create a different look in your room by re-organizing your existing furniture. There are plenty of online tools that can help you prepare the design and layout of the room in advance.
Add greenery
Besides purifying your space, plants and flowers enhance and add liveliness to any room. You can't go wrong with a plant if you have an empty corner waiting to be transformed. Snake plants and Pothos are great low-maintenance indoor plants that will décor your space beautifully.

New covers for your pillows
Create a refreshing atmosphere and consider buying new covers instead of new pillows. Experiment with cushions of different colours, textures and patterns and witness how they add vibrancy to your space.

Accessorize the walls
If your space has empty walls, consider adding a gallery wall with pictures or art that you love and resonates with you. You don't have to spend a lot – get creative and find frames of various shapes, colours and sizes at your local thrift stores or vintage shops.

Play with the lights
There is no doubt that lights can transform and change a space immediately for the better or the worse. Therefore, consider placing a lamp or a set of lights in dark corners or spaces if you don't have any. If you do, switching the light bulbs can also change the ambiance – using warm white light bulbs can create a more relaxing effect on the eyes as they contain less blue light.
Tagged: home and design | home decor | Home Decorating | Home Design
---
---
Connect With Us