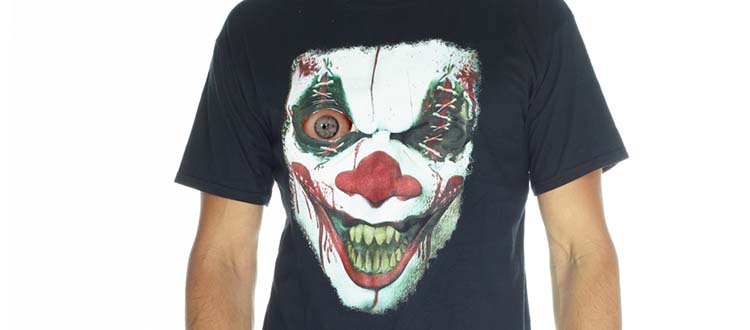 Wearable tech is the latest trend to emerge this Halloween. Photo courtesy Digital Dudz.
Oct. 27, 2016 | Miles Durie
Halloween 2.0
Today's technology is downright frightening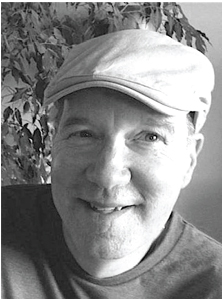 Combine a new technology with the creative mind of a rocket scientist, throw in Halloween and the results are pretty amazing.
When Apple introduced the iPad in 2010, it didn't take long for Mark Rober, a one-time NASA engineer who helped put the Curiosity rover on Mars, to come up with a Halloween costume idea that incorporated it.
For Halloween 2011, Rober showed up to a party wearing a shirt with gaping "bloody" holes ripped into the front and back, and iPads attached to the inside, visible through the holes. By setting up a Facetime video link between the two, he created the illusion of being able to see through his body.
You can find the video of his creation, along with further refinements like the "Beating iPhone Heart" and the "iWound," on Rober's YouTube channel.
The idea captured a lot of imaginations. In 2012, he launched a free app and a company that offered "wearable tech" Halloween costumes.
"We did a quarter million dollars in revenue, just in three weeks," Rober told technology magazine Wired.
His company, Digital Dudz, is now part of global firm Morph Costumes (morphsuits-canada.com), and offers an amazing range of tech-dependent costumes from fun and friendly to downright terrifying.
Closer to home
Speaking of terrifying, how about turning your house into an immersive Halloween environment that includes a mock electric chair that jolts when you walk past it and a "corpse" that bursts into flames?
That's all in a season's work for Bill Davis, whose Douglasdale home has become Halloween central every October for 17 years now.
Davis uses a variety of tech, old and new for his annual Darkness in Douglasdale event.
"I love technology," he said. "Some of it is pretty basic. I use surround sound and motion detection. I use the light beam from my garage door to trigger lighting and sound effects."
LED technology has allowed for more evocative — and scary — use of lighting.
"They burn bright, use less energy and generate almost no heat," said Davis. "You can't embed old-style (incandescent) lights in Styrofoam or any flammable material."
The aforementioned "burning corpse" is an example of an effect that's enabled by LEDs.
Of course, much of the scariness of Halloween still comes down to people dressing up. And not everyone's going to want to rely on a backlit smartphone or tablet screen to complete the look.
Davis said Hollywood effects experts working on gruesome fare like TV series The Walking Dead have advanced the possibilities for quick and easy scariness.
"They had to create thousands of zombies all at once, so they came up with a 3-D layered temporary tattoo that gives you the depth of a scar or a bullet hole," he said. "Now when you go into a costume store, you see 3-D tattoos."
Whether you go with silly or scary, basic or tech-dependent, highly detailed or just enough to get into the spirit of trick-or-treating with the kids, have a frightfully fun and safe Halloween!
Miles Durrie's Digital Downlow column appears exclusively in CREB®Now biweekly. Questions? Story suggestions? Email digitaldownlowcalgary@gmail.com.
Tagged: Calgary Real Estate | Calgary Real Estate News | decorations | Digital Downlow | Guest Column | Halloween | home decor | Technology | YYCRE
---
---
Connect With Us