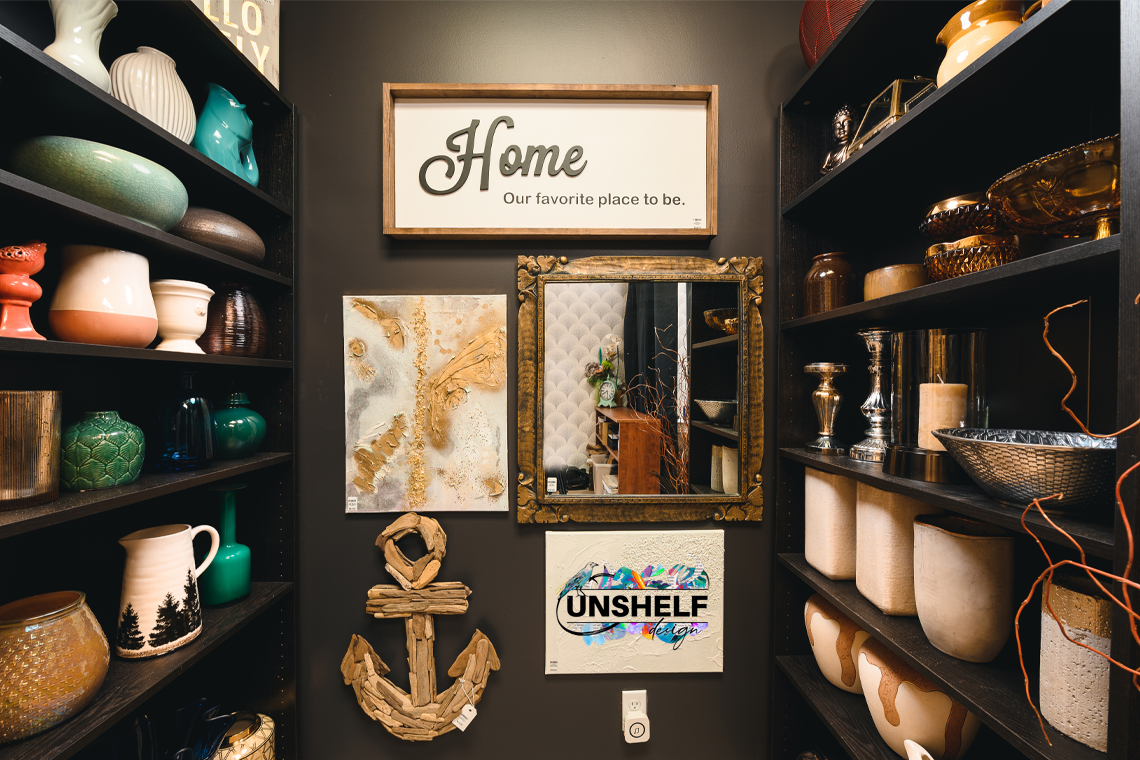 Unshelf
March 02, 2023 | CREB
Calgarys hidden gem for home decor
Vintage is in this season!
Unshelf Boutique is one a one-of-a-kind consignment and second-hand decor store in Calgary where you can find all things decor and home goods.
The unique twist about Unshelf Boutique is that it saves leftover trendy, modern decor from going to the dump and gives them a second chance at finding a good home.
Unshelf Boutique doesn't sell antiques or anything too luxurious — only decor items that customers would be able to picture inside their own homes. The studio also offers additional services, including interior design and home staging with items from the store. Taking it one step further. Customers can bring pictures of the space they are trying to decorate, and the designers at Unshelf Boutique will help curate the right pieces.
Click here to take a look at some of their unique pieces.
Or if you're looking for some classes to take for inspiration Unshelf Boutique has started offering design workshops and classes in which patrons can create their own design mood boards and pick up some helpful design tips along the way. You can click here to see their upcoming events.
Whether you're looking for that perfect lamp or art piece for your space, or just seeking a little design advice for your home, Unshelf Boutique is a store you should check out to set your home apart from the rest.
For more information contact Unshelf Boutique at:
In person: 3411 8 St. S.E., Calgary, AB
Phone: 825-449-4824
Tagged: Design | decor | home and design | Home | Home Decorating | home decor
---
---
Connect With Us