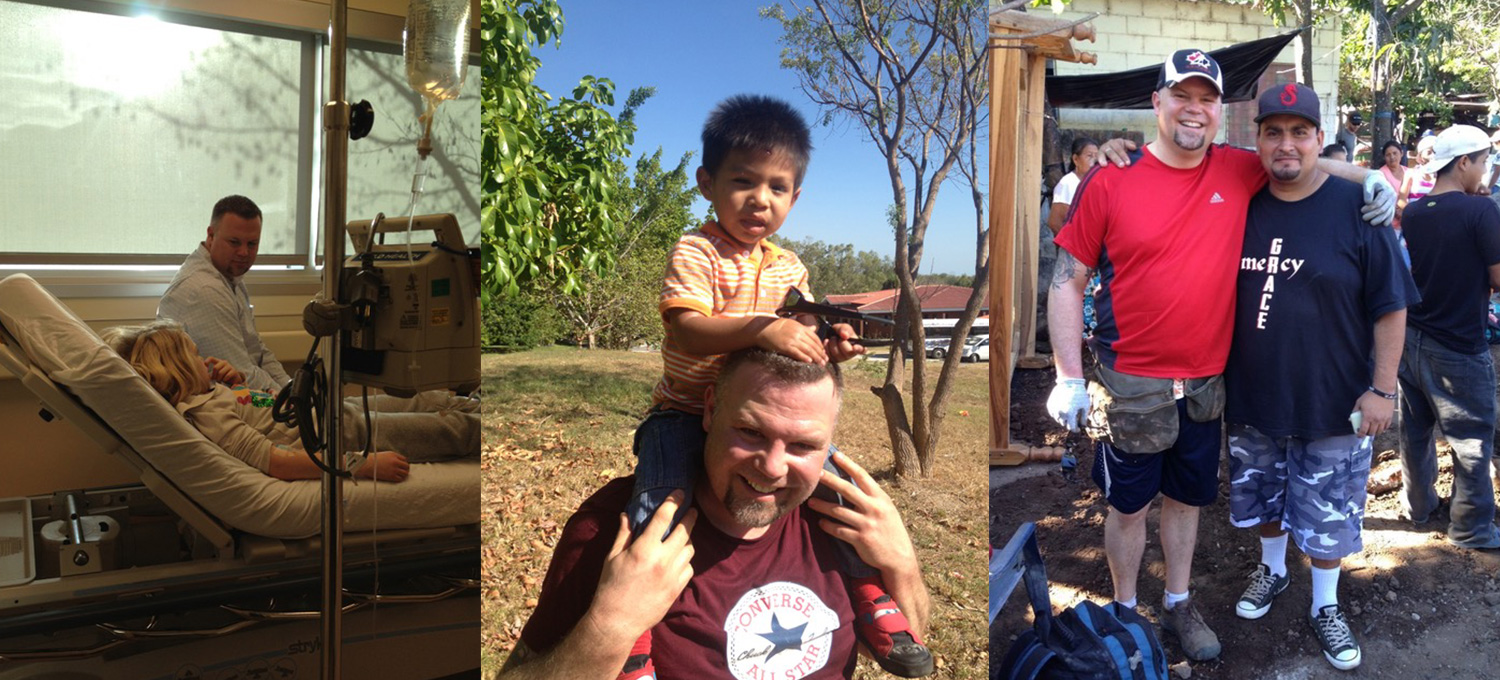 Woodbine resident Cec Jahrig has enjoyed living next to Fish Creek Provincial Park for the last 27 years. Jose Quiroz / For CREB®Now
June 07, 2017 | Barb Livingstone
It's easy to be a friend
Calgary REALTORS® demonstrate the capacity to give
Whether Christian Twomey is hopping on a motorcycle for a four-day ride or building a home in El Salvador, chances are he's doing it for charity.
In his 17 years in real estate, the RE/MAX Landan agent has become known for his charitable endeavors. Now he's being recognized with his firm's Hall of Fame Award, after having received a Lifetime Achievement award two years ago and more recently, RE/MAX of Western Canada's Community Care Award.
It's the charitable activities the 42-year-old has been involved in that give him the most satisfaction. He's even managed to finish a human justice degree in the faculty of social work from the University of Regina, where he volunteered with street teams helping women transition away from street life.
"Every single day of my life I think about what my dad (also a REALTOR®) told me: 'Never count your money or your commission. Count the number of people you helped every day'," said Twomey, who has volunteered for 12 years to support the Kids with Cancer Society and leads the planning committee organizing the June 22 Revving Up for Kids motorcycle adventure, which has raised more than $2.2 million since its inception.
With more than 5,200 member Realtors and a bevy of community partners, the foundation has contributed more than $6 million to not-for-profit organizations
Over the past six years, Twomey has been contributing a portion of his income from each home sale to the Alberta Children's Hospital Foundation, while also travelling to El Salvador to build homes for people in need.
He is also a team leader with Shelter Canada and in March 2018, Twomey will expand his circle of influence by taking a group of RE/MAX Realtor on his next home building journey.
"Our ultimate goal is to build everyone in need (in El Salvador) a home," he said, noting that 2,200 homes have already been constructed.
"It's just inside me to help," said Twomey. He is just one of many Calgary Realtors giving back to their community. Since 1987, the real estate community has been heavily involved in CREB®'s Charitable Foundation.
With more than 5,200 member Realtors and a bevy of community partners, the foundation has contributed more than $6 million to not-for-profit organizations, including Habitat for Humanity, Inn from the Cold and the Drop-In Centre, to name a few.
The foundation was established to promote and support Realtors in Calgary and neighbouring communities in charitable and philanthropic activities, says manager Aneve MacKay-Lyons. And within that scope of work, the foundation also makes financial contributions to the communities where Realtors live and work.
"We want everyone to have a roof over their heads, whether that is at an emergency shelter, a treatment centre or a long or short-term safe place," said MacKay-Lyons.
In addition to funding, the foundation has supported countless community initiatives and volunteer opportunities that are "snapped up in minutes" by enthusiastic Realtors.
Jennifer Hooper has been a CIR Realtor for a year and a half. For the past three years, she has stepped up her volunteer and charitable efforts to include everything from the Food Bank to Inn from the Cold, Brown Bagging for Calgary's Kids, the Mustard Seed and serving as a team leader for the recent Calgary pathway clean-up.
The 30 year old had a tough childhood that included being a client of the Food Bank, and says she and her husband Matt - her partner on about 80 per cent of her volunteer efforts - want to leave their mark on their community.
"We are child-free, so our legacy will be to give our time, and our finances, to do something good. I get way more back than I give – it's a few hours of my life, said Hooper," who has volunteered between 400 and 500 hours each of the last two years.
Charities helping children are particularly close to her heart.
"I want to be able to say, 'I helped put 30 kids through college.'"
Tagged: Barb Livingstone | Charitable Foundation | Charitable Foundation | Christian Twomey | Habitat For Humanity | Inn from the Cold | Jennifer Hooper | Mustard Seed | Volunteering
---
---
Connect With Us