Getty Images
April 02, 2019 | Gerald Vander Pyl
Calgary REALTORS® prepare to embark on a desert journey for a great cause
Four local REALTORS® will be journeying more than 100 kilometres across a stretch of the Sahara Desert in Morocco this November to raise money for abused women.
Royal LePage professionals Chris Pitman, Dave Shulz, Marta Raczkowska and Wayne Nelson will be joining more than 100 of their colleagues, including company president and CEO Phil Soper, in the Sahara Desert Challenge for Shelter to benefit the Royal LePage Shelter Foundation.
Nelson says participants will spend five days trekking through the desert, staying in group tents and using outdoor bathroom facilities.
Each of the Team Calgary participants must raise at least $5,000 and pay their own travel expenses to and from Morocco, ensuring all the funds raised go towards organizations that provide shelter and support for abused women.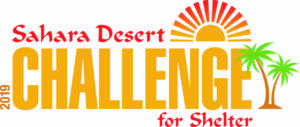 Nelson says there have been two similar charity challenges in the past, one in 2015 to Machu Picchu and another in 2017 to Iceland.
He says any difficulties they will face in the desert pale in comparison to the plight of abused women and their children, a situation all too familiar to a distressing number of people across the country.
As a former journalist, Nelson often covered stories about abuse and notes how widespread it is across the country.
"Sixty-seven per cent of Canadians know someone who was affected by domestic violence," he said. "It's something that I have always worked to help bring awareness to."
As part of Team Calgary's fundraising efforts, a charity dinner called "A Night in Morocco" is being held on April 6 from 6-11 p.m. at the Montgomery Community Centre.
The event will include dinner, entertainment and a silent auction, with 80 per cent of net proceeds going towards Calgary's Children's Cottage Society and the Calgary Women's Emergency Shelter, with the remainder benefiting national programs.
Nelson says the overarching goal of the Sahara Desert Challenge is to raise $600,000 countrywide. Already, pledges total more than $230,000.
Anyone who wants to support Team Calgary can
visit the challenge website.
For information or tickets to "A Night in Morocco," email Wayne Nelson at wnelson@royallepage.ca.
Tagged: Calgary | Calgary Real Estate | Calgary Real Estate News | Calgary Real Estate News | Charitable Foundation | charity | desert | REALTORS | REALTORS | Royal LePage | Sahara | Sahara Desert Challenge for Shelter | Wayne Nelson
---
---
Connect With Us