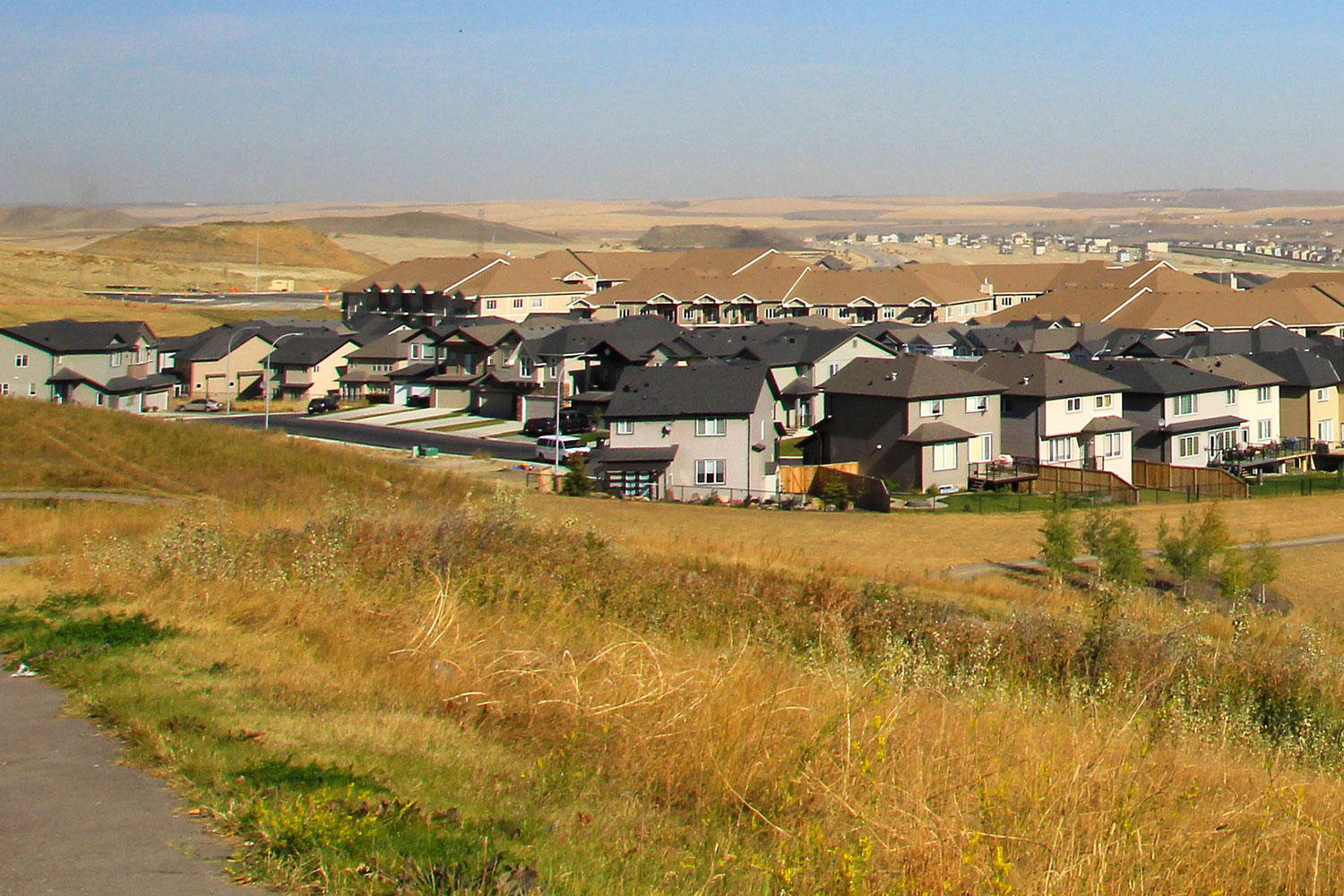 Getty Images
Jan. 30, 2018 | Geoff Geddes
Living on the edge
New developments in surrounding areas limited price growth in 2017
When it comes to Calgary's housing market, there's a lot of activity on the outskirts and in surrounding areas.
"We have a number of new communities and areas with many new developments offering competing products for the resale market," said CREB® chief economist Ann-Marie Lurie.
"In both the far north and far south of the city, these communities are putting pressure on that resale market and influencing prices."
Looking beyond the city limits, the market conditions vary as much as the scenery.
"In Airdrie, sales activity in 2017 was comparable to the previous year, yet inventories were a lot higher, partly because of increased construction," said Lurie. "That has weighed on prices and prevented them from moving much."
One common theme for all surrounding areas is that because of their smaller size relative to Calgary, they are more impacted when new communities spring up.
For detached homes, prices are just below last year's levels, with some downward price pressure due in part to competing new-home product. That decrease ranges from 0.58 per cent in Airdrie, to 0.83 per cent in Cochrane and 0.86 per cent in Okotoks.
"Airdrie benefits from its close proximity to Calgary and relative affordability," said Lurie. "When looking at the typical home, a detached home in Airdrie is nearly $130,000 less than its counterpart in Calgary."
Currently, two of the most affordable areas for detached homes are Airdrie, with a benchmark price of $377,000, and Strathmore, coming in at $397,000. That may not sound affordable to all buyers, but it's a steal compared to Calgary's benchmark price of just over $500,000.
"That difference could benefit many surrounding areas moving forward, as they have a detached product that is far more affordable, and this could cause a demand shift," said Lurie. "At the same time, there is competition from the new-home product supply, which has always been the challenge for these areas."
As with any market sector, significant shifts in the energy sector could affect employment and confidence in the market, influencing overall housing activity. Also, if unemployment levels remain elevated, this could weigh on demand and prevent easing in supply levels.
Tagged: Airdrie | Calgary | Chestermere | Cochrane | Housing Market | Okotoks | Strathmore | Surrounding Areas | Surrounding Areas
---
---
Connect With Us