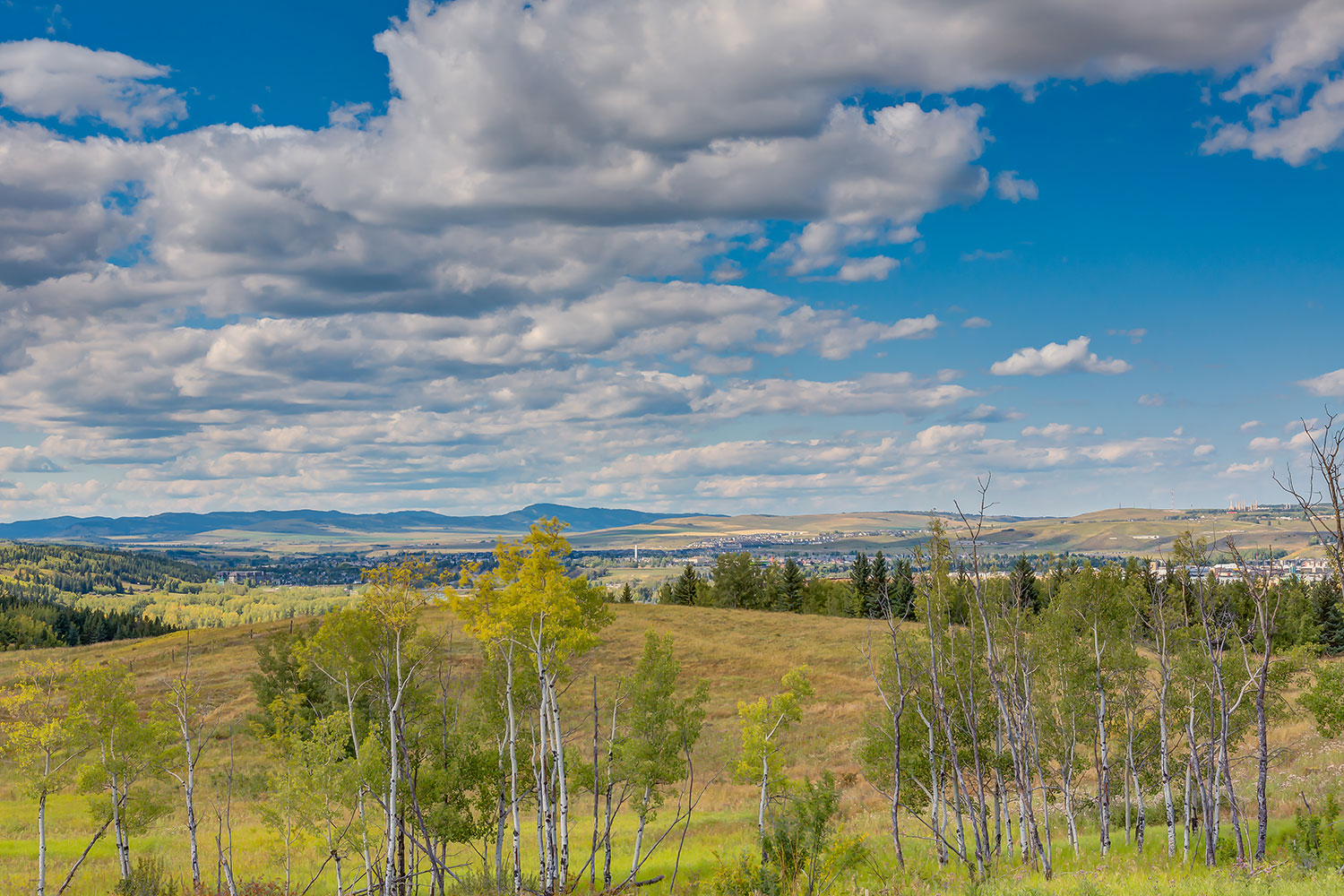 Courtesy Qualico Communities
March 13, 2020 | Andrea Cox
Precedence and Rivercrest add innovative new-build product to Cochrane's housing mix
Some would say the town of Cochrane offers the best of everything. Nestled into the foothills, this picturesque community of just under 30,000 people offers untouched nature, beautiful mountain views and small-town appeal, in addition to a full suite of amenities.
The town's friendly vibe is attracting young families and downsizers alike, and many new communities are stepping up to meet the demand with a variety of innovative home designs.
"We are finding that we have quite a few buyers from Calgary wanting to take part in the lifestyle that Cochrane offers," said Andrew Campbell, area sales manager for Trico Homes in Precedence, Cochrane's newest riverside community.
Precedence is the final offering in the broader neighbourhood of Riversong, from developer Tamani Communities.
With a convenient location close to downtown, as well as major highways leading to both Calgary and the mountains, Riversong and Precedence have ringside access to the new $54-million Jack Tennant bridge, which is slated for completion later this year.
"We are finding that we have quite a few buyers from Calgary wanting to take part in the lifestyle that Cochrane offers." - Andrew Campbell, Trico Homes
However, what really makes the community stand out is its natural location, framed by the Bow River and lovely views of the foothills.
"It's a beautiful area surrounded by 100 acres of environmental reserves and four kilometres of pathways taking you right down to the river," said Campbell.
Home designs in the community are varied, appealing to a variety of buyer demographics. Trico Homes recently released its street towns, a collection of 46 three-bedroom townhomes that boast no condo fees. The townhomes range from 1,349 to 1,409 square feet, with detached rear garages and landscaped yards.
Precedence also offers a selection of laned homes from Trico Homes, as well as semi-estate paired homes and single-detached homes by Jayman Built. Architecture in the community spans the Urban Contemporary, West Coast and Prairie styles.
Adjacent to Precedence, the new community of Rivercrest launched in the summer of 2019. A partnership between Qualico Communities and Slokker Homes, this boutique community will feature 300 single-family homes at final build-out.
"It's a small community and the homes are tucked away from the main road, so it will be easy to get to know your neighbours," said Emily Smith, manager of marketing and customer care for Qualico Communities.
Home styles include front-drive-garage, single-family designs; laned homes; and duplexes. The builder group includes Trico Homes, Broadview Homes, Sterling Homes, Timbercreek Homes and Kingsmith Homes. Slokker Homes also has plans to create an enclave of multi-family offerings within the community.
Smith says Rivercrest is all about location.
"It backs onto the south ridge above Riversong, with amazing views of the river, the town and the mountains," she said. "This area will continue to be a gorgeous environmental reserve and there will be pathways running alongside it, which we know residents will love."
Tagged: Calgary | Calgary Real Estate | Calgary Real Estate News | Calgary Real Estate News | Cochrane | Feature | Housing Market | jayman built | New Communities | new homes | Precedence | qualico communities | Rivercrest | Riversong | Rocky Mountains | Slokker Homes | Surrounding Areas | Surrounding Areas | Tamani Communities | Trico Homes
---
---
Connect With Us