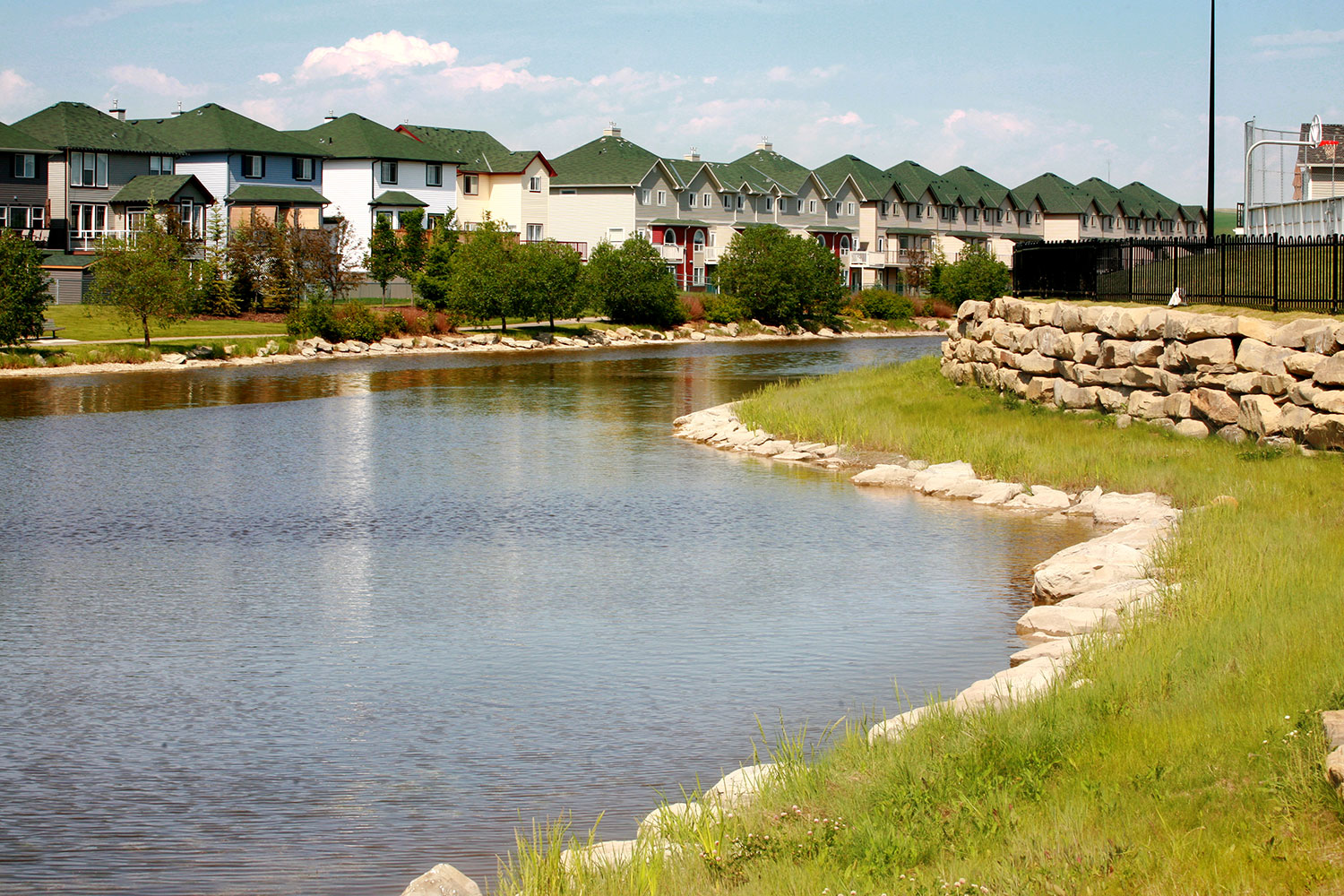 Courtesy the City of Airdrie
Feb. 21, 2020 | Andrea Cox
Airdrie: Small-town feel, big-city amenities
With its storied history, convenient location and family friendly atmosphere, Airdrie continues to attract young families and entrepreneurs in droves.
The city's population has swelled from just under 11,500 to almost 71,000 in just 30 years. However, despite its growth, Airdrie has retained all the attributes of a connected village.
"We love the small-town feel, absolutely love it," said artist Sandra Kliewer. She and her husband, Nathan, along with their three children and dog, moved to Airdrie four years ago from Mexico City, where they had been living and working for over seven years.
Although born and raised in B.C.'s lower mainland, the family had lived in Calgary for several years before heading out to Mexico on an international work placement.
"We are big city people, but in Airdrie it's so much slower, less congested, and yet you have everything that you need," said Nathan Kliewer, who is a pastor at an Airdrie church. "We actually rarely ever go into Calgary."
The housing market in Airdrie offers plenty of opportunity in both the resale and new-build segments.
"There are a lot of buyers coming from Calgary and it is both pricing and the community that is drawing them." - Louise Dolen, RE/MAX Real Estate Mountain View
The Kliewer family recently purchased a new-build, live/work townhome by Avalon Master Builder in the new community of Chinook Gate and is now in the process of selling their duplex-style home in Airdrie's Canals community.
Airdrie's lower home prices makes homeownership more attainable than in larger centres like Calgary. In January, Airdrie's benchmark home price came in at almost $90,000 less than Calgary's.
Louise Dolen, a REALTOR® with RE/MAX Real Estate Mountain View and 30-year Airdrie resident, says Airdrie offers significant value to buyers.
"There are a lot of buyers coming from Calgary and it is both pricing and the community that is drawing them," she said. "Airdrie has everything you need – you don't need to go to the city for anything. We have great schools in each area, so no long bus rides, and there is a 24-hour urgent care facility, which is a big plus."
As for what this year might hold, Dolen is optimistic.
"I would hope that our spring market will see some increases, because of the increased interest in the oil and gas sector, as well as a lower amount of listings," she said.
If January's numbers are any indication – the average sale price hit $380,489, up almost $30,000 from the same time last year – things might already be heading in the right direction.
Tagged: Airdrie | Avalon Master Builder | benchmark | Calgary | Calgary Real Estate | Calgary Real Estate News | Chinook Gate | Feature | Housing Market | REALTORS | REALTORS | Surrounding Areas | Surrounding Areas | The Canals
---
---
Connect With Us