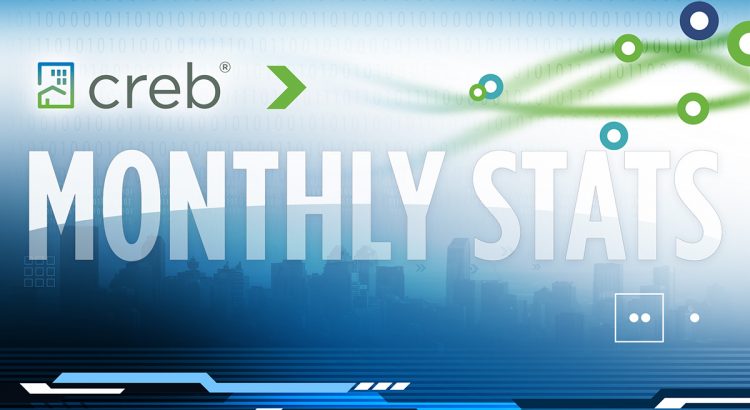 March 06, 2019 | CREBNow
February 2019: Housing market feels the chill as oversupply continues
The effects of Calgary's economic climate continue to create weak sales activity and elevated inventory in the city's housing market.
As a result, prices are being affected.
"It is not a surprise that slowing activity in the housing market has persisted into February," said CREB® chief economist Ann-Marie Lurie.
"There has been no substantial change in the economic climate and concerns regarding potential layoffs in the energy sector are weighing on confidence."
As of February, citywide benchmark prices were $414,400. This is nearly five per cent below last January, slightly lower than last month's figures and over 10 per cent below highs recorded in 2014.
While the market remains oversupplied, slower sales and price declines do appear to be influencing sellers. New listings this month eased by eight per cent compared to last year for a total of 2,211 units. However, the 976 sales this month were not enough to substantially impact inventory levels, which remain elevated at 5,885 units.
HOUSING MARKET FACTS

Detached


After the first two months of the year, detached sales were 1,079 units. This is 13 per cent below last year's levels and nearly 30 per cent below long-term averages. Sales eased across all city districts except the North West. Activity remained well below normal levels across all districts of the city.


The adjustments in new listings ranged from a 15 per cent increase in the North West district to a decline of 23 per cent in the North district. Overall, year-to-date new listings were 2,544 units, nearly two per cent below last year's levels.


Despite some adjustments in new listings, average inventories in the detached sector so far this year rose by 25 per cent compared to last year. However, some of the most affordable detached areas, including the North East and East districts, have seen inventories fall compared to last year.


With detached months of inventory remaining above five months, prices continue to trend down. In February, citywide detached benchmark prices were $475.600, 0.2 per cent below last month and over five per cent below levels recorded last February.


Apartment


Despite the relative affordability of apartment product, sales activity remained slow with 149 sales.


Unlike the detached sector, the seventh consecutive year-over-year decline in new listings is starting to have an impact on inventory levels.


In February, inventory levels totalled 1,301 units. This is nine per cent below levels recorded last year. Inventories did ease, but slow sales in February kept the months of supply near nine months.


Apartment condominium prices were $252,300 in February, a 1.7 per cent decline compared to last year, but similar to levels recorded last month. Apartment condo prices have fallen by 16 per cent over the previous monthly highs.


Citywide benchmark prices have eased, but some districts of the city have recorded modest gains. This is not enough to erase previous declines, but points toward price stability in parts of the market.


Attached


Conditions remained relatively unchanged in the attached sector, as months of inventory remained near seven months and prices have remained unchanged from last month, but over four per cent below last year's levels.


Like the apartment sector, activity can vary significantly depending on location. Benchmark prices for semi-detached product eased by over five per cent compared to last year, with the steepest declines occurring in the South and City Centre districts.


Prices slightly improved in the North district.


Row prices declined by nearly four per cent compared to last year. Unlike the semi-detached sector, prices eased across all districts compared to last year and remain nearly 14 per cent below monthly highs.


REGIONAL MARKET FACTS
Airdrie


Housing sales in Airdrie have totalled 150 units in 2019. This is 27 units below levels recorded from the same period last year, but comparable to the average activity occurring over the past 10 years.


Even though new listings have eased compared to 2018, inventory levels increased to 448 units. Higher inventories and low sales activity have caused months of supply to remain elevated at five months.


Detached prices have totalled $355,200 In February. This is over four per cent lower than the same period in 2018.


Cochrane


Year-to-date residential sales in Cochrane remained comparable to last years levels, mostly due to gains in detached sales.


Although new listings levels in the first two months were comparable to the same period in 2018, there were gains in inventory levels. Overall months of supply levels remained just below seven months.


Oversupply in the market has caused year-to-date prices to decline compared to last year. On a year-over-year basis, the February detached benchmark price of $413,300 was 1.3 per cent lower than 2018 price levels.


Okotoks


Sales activity in the first two months of 2019 represents a decline of 30 units over last year. New listings in the market also eased compared to last year, but there were still far more new listings than sales activity. This is causing inventories to rise and months of supply to remain elevated at ten months.


Persistent oversupply has continued to weigh on benchmark prices with detached home prices at $411,500 in February. This is 1.3 per cent lower than last month and 4.6 per cent lower than the same period last year.


Tagged: Ann-Marie Lurie | Calgary | Calgary Real Estate | Calgary Real Estate News | Calgary Real Estate News | Economy | Economy | Housing Market | Housing Market | Statistics
---
---
Connect With Us