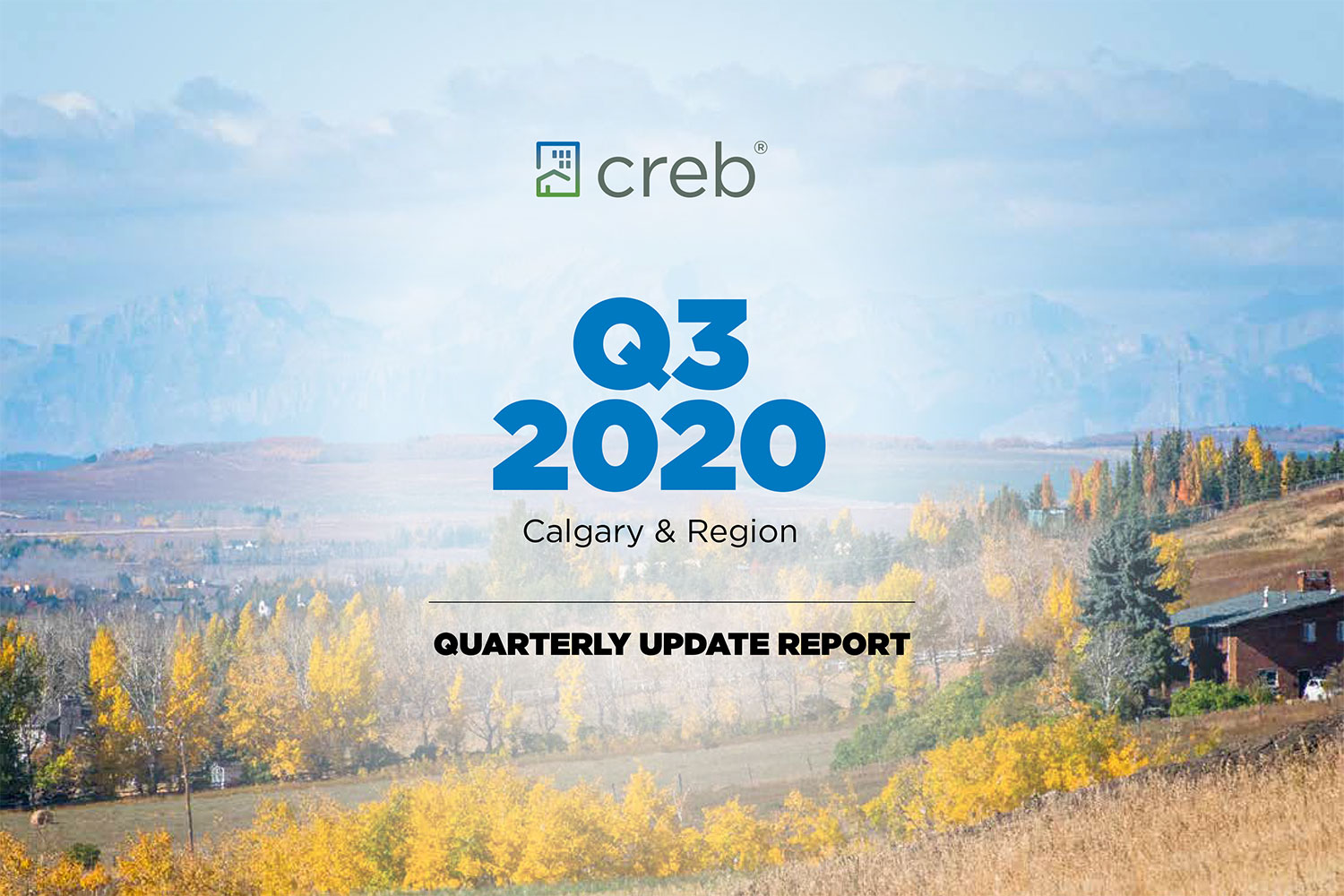 Oct. 22, 2020 | CREBNow
CREB® releases third-quarter housing market report
Third-quarter activity was far better than original expectations, as sales activity in the city improved by nearly 12 per cent over last year's levels.
Some of the shift in the third quarter reflects activity that likely would have occurred in the second quarter. The housing market also benefited from easing lending rates and previous price declines. Gains were driven by all property types except apartment condominiums.
"As the economy started to re-open, we saw some improvements in the economic indicators," said CREB
®
chief economist Ann-Marie Lurie.
"Most industries are not back to pre-pandemic levels, but over the past three months we have seen notable improvement across most industries."
The gains this quarter did not offset all of the earlier declines, but the year-to-date decline eased to nine per cent. This is a significant improvement from the first half of the year, where sales were sitting 20 per cent below last year's levels.
New listings were also on the rise. It was enough to cause inventories to trend up from the lower levels recorded earlier in the year, but inventories remain well below the levels recorded last year.
Overall, the months of supply did tighten to levels well below the past two years. Improved supply/demand balances did support some modest improvements in prices, which trended up in the third quarter compared to the second quarter and remained only one per cent below last year's levels.
Current conditions in the housing market are surprising, but there are several reasons to still be cautious:


The current job market: Unemployment levels remain exceptionally high and there is added concern regarding additional job losses coming in the energy sector. If this situation persists, it could result in weaker demand and rising listings.


A second wave of COVID-19 and further shutdowns: Widespread closures are currently not expected, but if they do occur, this could be problematic for many businesses that cannot survive a second shutdown.


Government support: The housing market and overall economy has benefited from significant government income support programs, and banks allowing homeowners to defer their mortgage. As these benefits end, there is a risk that some households will not be able to keep their home, causing a rise in new listings and pushing up supply levels. If this occurs, it could erode some of the recent gains in pricing.


For more information, please download CREB®'s Q3 2020 Calgary & Region Quarterly Update Report here.
Tagged: activity | Ann-Marie Lurie | Calgary | Calgary Real Estate | Calgary Real Estate News | Calgary Real Estate News | Condos | COVID-19 | COVID-19 | CREB® | economist | Economy | Economy | employment | Feature | forecast | Housing Market | Housing Market | inventory | Pandemic | Prices | Q3 | REALTORS | sales | Statistics | Statistics | supply | Surrounding Areas
---
---
Connect With Us