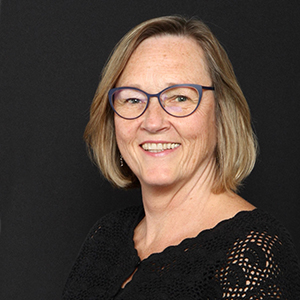 Scruggscrebnow
March 31, 2021 | CREB
A spirit for service – Deborah Scruggs
For CREB® REALTOR® Deborah Scruggs, volunteering has long been an integral part of her identity. In fact, it was this desire to help people that led her to enter real estate later in life, after 25 years as a homemaker.
"What I was used to doing was helping people, because whether it was hockey or the school or the church, I volunteered everywhere. So, with real estate, I was like, 'Well, I'll get paid for volunteering now, what a novel idea,'" she said.
Now, nearly 20 years into a successful real estate career, it's clear her spirit for service has paid off in a big way.
"This is who I am, you know, helping people fulfill their dreams. That's what I love to do," she said.
"After 25 years of not being able to give quite the way I wanted to . . . when I started real estate, it was like, 'Yes, now we get to dream for other people.' The dream was to help other people get in their own homes."
Working in real estate is one way to get people into their own homes. Another is becoming a Friend of the CREB® REALTOR® Community Foundation. Through a monthly donation of as little as $20, Scruggs and other Friends of the Foundation help to create new housing, keep people housed, and improve housing quality in Calgary and surrounding areas.
"I truly believe that family is the cornerstone of a healthy society," she said. "And if family is the cornerstone of a healthy society, then what better way to start them off than with a home to give them stability?"
The contributions of just one person are significant, but Scruggs encourages other Realtors to imagine what could be achieved if more of them became Friends of the Foundation and prioritized charitable giving as part of their business.
"I played college basketball and volleyball – I'm a team person, that's my nature – and I was just like, 'Wow, we have over 5,000 Realtors in the city. Just think what we could do for lower-income housing,'" she said.
"I have told many Realtors when they started in my office, if you want to grow your business, start being generous, because I can almost guarantee that you won't know why, but generosity will build your business faster than anything else.
"My grandpa always had a philosophy: Just keep the money going round. If the money goes round, we'll all benefit from it."
Tagged: Community Investment | Friends of the Foundation | Volunteer
---
---
Connect With Us