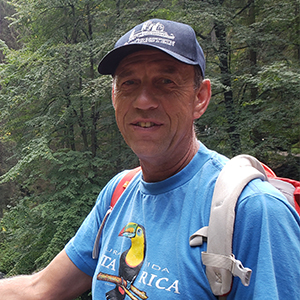 Tony
July 14, 2020 | CREB
A labour of love – Tony Valckx
CREB® REALTOR® Tony Valckx is quick to lend a helping hand to those in need,

With more than 25 years of building experience and 15-plus years in the Calgary real estate market, Tony Valckx considers himself to be in the "shelter business, not just the real estate business." He demonstrates this crucial distinction regularly through tremendous generosity – both with his money and his time.
One example of this generosity can be found in his status as a Friend of the CREB® REALTOR® Community Foundation. Through a monthly donation of as little as $20, Valckx and other Friends of the Foundation help to create new housing, keep people housed, and improve housing quality in Calgary and surrounding areas.
"Volunteering and giving back to the community is our responsibility and not something we should take lightly," he said. "I am proud to sponsor the CREB® REALTOR® Community Foundation through monthly contributions."
Valckx has an extensive charitable resumé that goes far beyond his involvement with the Foundation, including volunteer work with Hull Services, the Elizabeth Fry Society, Homes for Hope and the Salvation Army.
His partner, Barbara, is similarly community minded and shares his passion for philanthropy. "We both thrive on that 'helping hand' motto and it makes us stronger as a couple," he said.
Valckx's passion for volunteerism and giving back to the community was instilled at a young age.
"Growing up on a farm near Strathmore, we were all taught the importance of helping, volunteering and giving to others less fortunate than ourselves," he said.
"Our parents opened their farm doors to families stuck in snowstorms, helped neighbours who were sick through harvest or planting, helped indigenous people rebuild homes that were in disrepair. It was a family event that all of us were taught and took pride in."
Valckx hopes other Realtors who haven't already will consider following his lead and become a Friend of the Foundation, because in his experience, those small monthly contributions can go a long way.
"What I like the most is that it takes so very little from each of us as Realtors to make a huge difference in the lives of so many others," he said. "You gain a sense of pride in knowing that someone or some family is eating a proper meal, living under a real roof or is just in a better place than they were before. To me, those three things make the measly monthly contribution pale in comparison.
"All Realtors should join and be proud of the city we work in, play in and grow for everyone."
---
---
Connect With Us