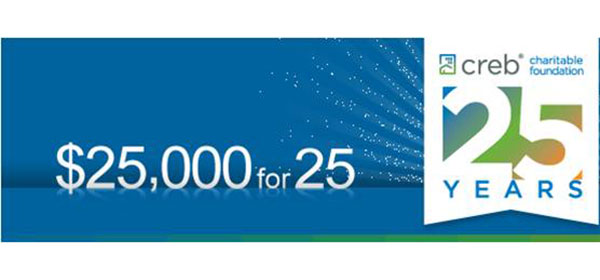 June 27, 2012 | CREBNow
CREB Charitable Foundation 25 for 25
Nominated by CREB member Ann McCracken, the Haysboro Elementary School will have plenty of great soil and a plethora of seeds to plant in their new Dream Catcher Garden.
As part of the CREB Charitable Foundation's efforts to build a better community amongst its members, the 25 for 25 program has handed out another $25,000 dollar cheque. This time the Haysboro School is the fortunate recipient of this grant. The money will go to their Dream Catcher Garden, a projects with a vision to teach students about horticulture and nutrition with an overall goal of deepening a respect for ourselves and for nature. Students will learn how to grow, tend, harvest and prepare nutritious seasonal produce. This experience will promote the environmental, social, and physical well-being of the school community and foster a better understanding of how the natural world sustains us. Apart from practical horticultural skills, gardens are a living laboratory for the study of environmental issues and life sciences.
This won't just be a garden, it is intended to be a classroom, that is how this garden got its name, Dream Catcher. The set up is reminiscent of the oh so familiar design, the teacher in the middle, the garden beds surrounding the teacher and the student on benches around the garden beds, all under a pergola.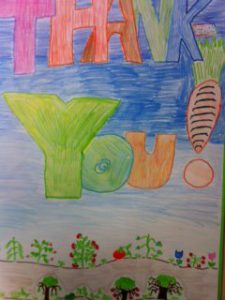 Their vision is to blaze a trail for other schools to create a one of a kind garden of their own; to start a revolution in education where it becomes as common place to learn by digging in the dirt as it is to be sitting at a desk, studying science, math, or reading. On top of growing and spreading to other classrooms this garden has become a community endeavor, with an impressive amount of volunteers and the start of the Green Thumb Grandparents program, inviting seniors in the community to share their knowledge and expertise.
The 25 for 25 program is open to REALTORS to nominate the cause of their choice. Check out the CREB Charitable Foundation website for more information.
http://cf25for25.creb.com/
Tagged: Charitable Foundation
---
---
Connect With Us