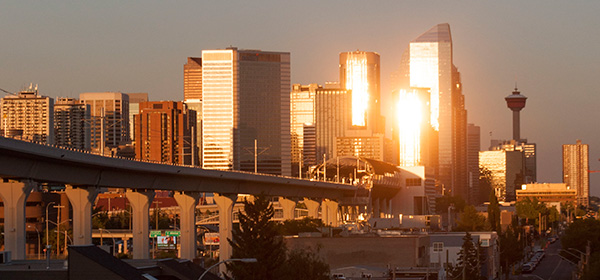 March 19, 2014 | Cody Stuart
Calgary Housing Market Continues to Outperform
Alberta's housing market continues to hold top spot in all of Canada, sitting "head-and-shoulders" above the rest of the province in several economic categories.
The province's place at the top of the national outlook is the topic of a
recent release from BMO Capital Markets
, which points to employment, wages and interprovincial migration as the biggest reasons for the province's prosperity. "While a number of Canadian economic indicators have stagnated in the past year, Alberta has bucked the trend with improving momentum. In fact, the province sits head-andshoulders above the rest of the pack on a variety of measures," said BMO Senior Economist Robert Kavcic. "What was traditionally a 'West versus the Rest' comparison has now morphed into 'Alberta versus the Rest'."
In addition to being the only province expected to post GDP growth in excess of three per cent in 2014, the number of new residents arriving in the province might be Alberta's biggest advantage. With nearly 50,000 interprovincial migrants, year-overyear population growth in the province has surged to 3.5 per cent, the fastest pace in more than 30 years.
According to Kavcic, the reason why Alberta is drawing so many residents from other provinces is the relative success found in the local job market. At 4.3 per cent, Alberta's unemployment rate is fully 2.7 percentage points below the national average. Albertans also take home $6 more an hour compared to those in Atlantic Canada.
The resulting situation is one that sees demand for housing in the province, particularly in Calgary, rising steadily. Benchmark prices in Calgary are up a strong nine per cent year-over-year and, despite a slight (-1.1 per cent) drop in new listings, sales in the city have increased by 12.2 per cent. However, Kavcic was quick to quell any notions that the Calgary market was reaching the heated levels seen in past years.
"The surge in population growth has strengthened demand and, combined with a steady decline in new listings, has lifted the sales-to-new listings ratio more than a full standard deviation above historical norms—and miles above the national average. Edmonton remains relatively balanced. Still, we're a long way away from the extreme conditions seen in 2006/07, when almost all new listings were being immediately absorbed, and it's unlikely that the market is destined to revisit those conditions."
Tagged: Alberta Real Estate | BMO Capital Markets | Calgary Real Estate | Calgary Real Estate News
---
---
Connect With Us