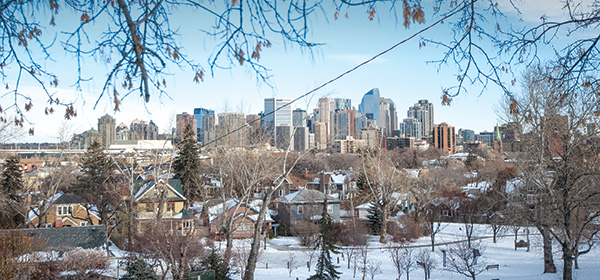 CREB®Now Archive
March 13, 2013 | Cody Stuart
Calgary Area An 'Out-Performer'
Alberta's housing market remains one of the best in the nation, according to one of Canada's biggest financial institutions.
In a report released by TD Economics, Calgary was singled out as an "out-performer" for long-term rate of return, along with Vancouver, Victoria, Edmonton and Toronto. The report suggests housing prices "should embark on a gradual, modest, downward adjustment over the next three years" on a national scale, with the annual rate of return falling from the historical 5.4 per cent to 3.5 per cent. But it leaves plenty of room for optimism for those living in Alberta.
Driven by the province's rising population, which TD predicts will rank behind only B.C. and Ontario for population growth between 2009 and 2030, there is reason to believe Alberta homeowners won't face the price declines seen elsewhere in Canada.
"The long-run rate of return for home prices is primarily driven by macroeconomic fundamentals, such as income and economic growth, and demographics (e.g. population and household formation)," stated the report.
Examining the factors listed by TD, the Alberta government estimates the population of the province could hit six million by 2041, with the Calgary area home to the second highest rate of growth. As of April 2012, Alberta's population stood at 3,847,119. However, Statistics Canada numbers from the third quarter of 2012 showed the province had the biggest net influx of interprovincial migration and immigration – a key statistic when examining household formation – since 2006.
A key driver in the number of new Albertans is the pay of those already calling the province home. According to Statistics Canada, average employee earnings in Alberta topped $1,093 per week in December 2012— essentially matching the record high set in October. That beat the national figure of $908 per week by about 20 per cent.
ATB Financial senior economist Todd Hirsch said such numbers mean Alberta's housing market is on solid ground.
"The overall housing market in Alberta remains remarkably balanced. With high wages, a strong labour market and a steady flow of immigration to the province, housing demand continues to strengthen. Other indicators, such as home prices and sales volume, paint a similar picture," he said. "Unlike the situation in Toronto or Vancouver (where there are clear signs of cooling), Alberta's housing market is not showing signs of bubbles building— or bursting."
The growth projects come in spite of austerity measures in the recently passed provincial budget. As a result of a drop in purchase prices for Alberta bitumen due to pipeline access issues and growing U.S. oil supply, Alberta's "Bitumen Bubble" meant provincial revenue's fell $5.4 billion short of the projected $44 billion.
Instead of receiving the more than $1 billion in funding under the Municipal Sustainability Initiative (MSI) as indicated in previous budgets, the revenue shortfall means that MSI grants to the city will remain flat at $896 million. It is unclear whether the drop in grants, which helped fund Calgary's West LRT line, will result in cutbacks to major municipal projects planned for the city. CREB® chief economist Ann-Marie Lurie said the shortfall should not have any adverse affects on the city's housing market.
"As it stands, there is no glaringly obvious significant positive or negative implication for housing - at least not enough to change the course of our market," she said. "Ultimately reductions in spending could slow the provincial public sector economic and employment growth, however, the debt financing for capital projects will ease some of the overall impact."
Tagged: Alberta Real Estate | Calgary Housing Market | Calgary Real Estate | Calgary Real Estate News | Growth
---
---
Connect With Us