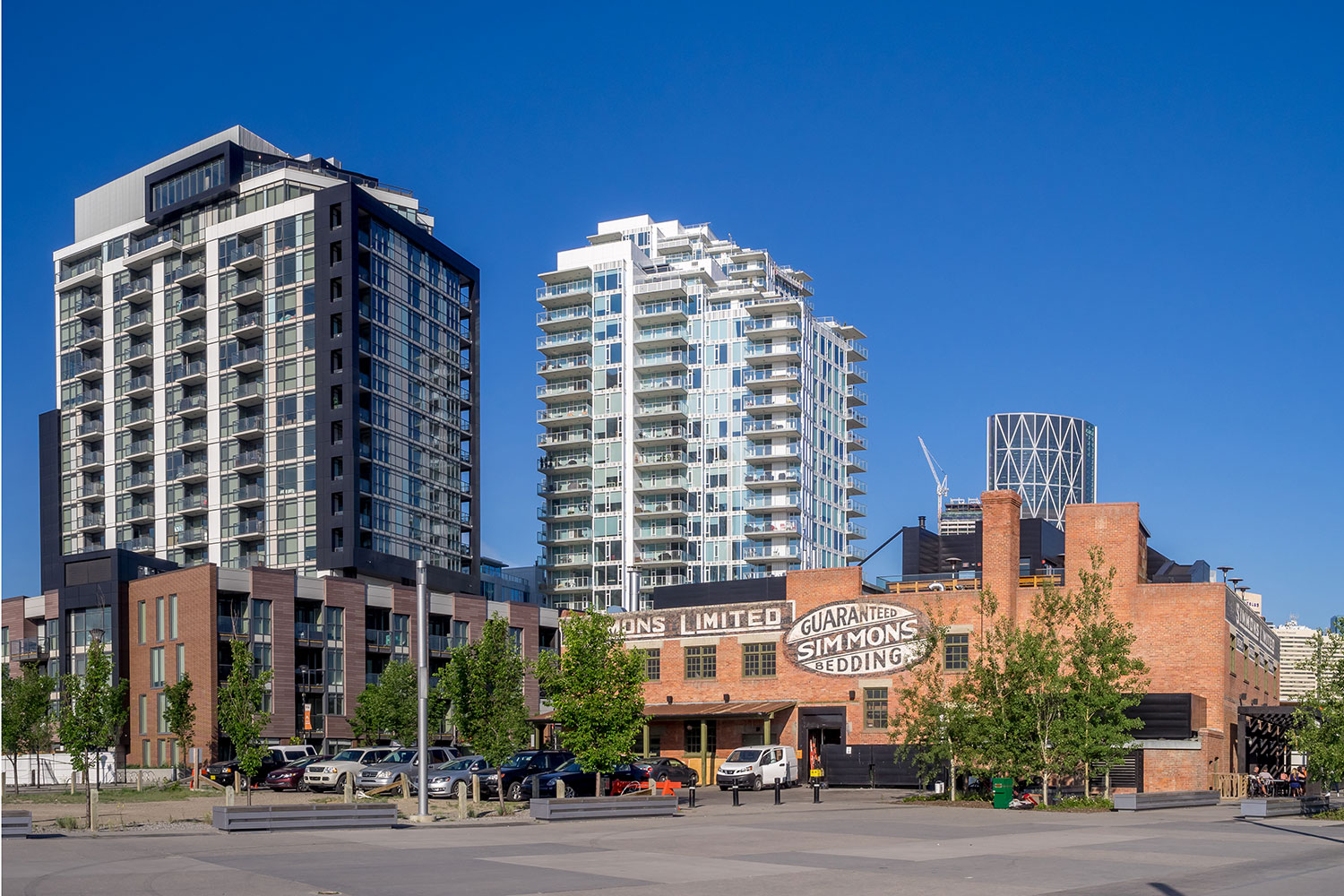 Getty Images
Aug. 16, 2017 | Gerald Vander Pyl
Too much of a good thing
High supply in Calgary's condo market continues to push down prices
Calgary's condominium market continues to see the supply of available product overwhelm buyer demand, meaning owners looking to sell need to consider ways to set their unit apart from the crowd.
According to CREB®'s 2017 Economic Outlook & Regional Housing Market Mid-Year Update, the condo market has seen a slight rise in year-to-date sales over 2016, but not enough to keep pace with a rise in listings, up an average of nine per cent over last year.
That increased supply is putting downward pressure on prices, which are expected to continue to decrease during the rest of the year for an annual forecasted decline of three per cent.
CREB®'s chief economist Ann-Marie Lurie says it's not just resale condo units that are adding to inventory, but also new condo projects that are being completed and coming on to the market.
"Overall, there's just much more supply in the condominium market that's affecting the segment," she said.
Lurie says unless the supply levels ease – or migration into the city increases and rental vacancy rates drop, leading more people to consider buying a condo – there is little to indicate the condo market situation will change in 2017.
"I think we are well into next year before we start to see some of those figures start to come down," she said.
In this buyer's market for condos, CREB® president David P. Brown says it's more important than ever to use the services and expertise of a REALTOR®, especially when it comes to setting a price for your condo.
"The number one thing right now to get a property sold in the condo industry is to make sure that it's priced properly," said Brown.
He says asking a friend what they sold their condo for is just "guesstimating," since people won't know if it was similar to their own. To make matters worse, people often exaggerate when asked about the dollar amount they received.
"Overall, there's just much more supply in the condominium market that's affecting the segment." - Ann-Marie Lurie, CREB® chief economist
"That's where a Realtor can come in, look at previous ones that have sold and yours, and come up with a price that the market dictates," said Brown.
He says owners also need to present their condo in the best way possible, with a variety of high-quality photos. That might mean some de-cluttering and a nice home "staging," and maybe even a few basic renovations or some fresh paint.
"After price, how it looks is the next most important thing," said Brown.
Many buyers look online to find perhaps a half dozen condo units to view with their Realtor, Brown says, and if a listing only has a few low-quality photos, or the unit's interior doesn't look great, then people won't give it a second glance.
"If people start looking online and the pictures are poor or there's junk all over the place or the counters are full of food, then they'll have the tendency to say, 'no, it doesn't interest me.' " he said.
"Some sellers have the idea that people will look past that, but they won't – not in a market like this. They are looking for the best they can buy for their dollar."
Brown says if the condo fees for a unit include a lot of services, such as heat, water, sewage, and maybe even electricity and cable TV, that information should be communicated to a Realtor, so potential buyers can do an accurate comparison with other listings.
If a condo unit has old appliances, buying new ones might also be a good move, as their cost can often be made back in a sale.
But for those who prefer not to make costly upgrades, Brown says the key once again is to make sure the unit is priced accordingly.
Tagged: Ann-Marie Lurie | Calgary Condo Market | Calgary Real Estate News | condo market | Condos | CREB president David P. Brown | CREB® Chief Economist Ann-Marie Lurie | David P. Brown | Housing Market | Housing Market | REALTOR
---
---
Connect With Us