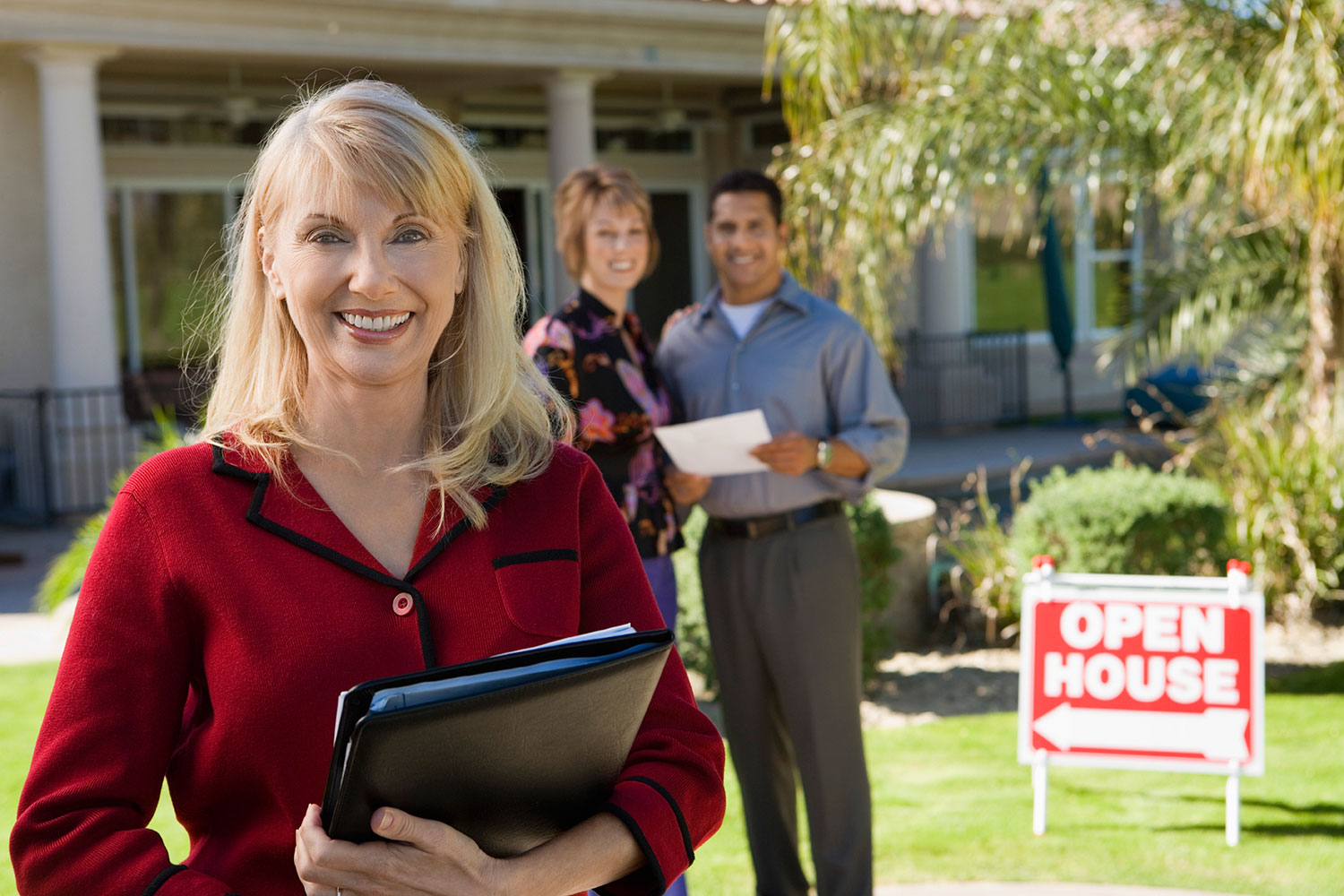 Getty Images
Aug. 23, 2017 | Mario Toneguzzi
Come on in
Open houses are still an important tool in the REALTOR®'s arsenal
Open houses remain a valid and valuable way to sell properties, even in this day and age of virtual reality.
While the technological tools available today to give maximum exposure to a listing have made it easier for potential homebuyers to window shop from anywhere, the physical presence of an open house still can't be replaced.
CREB® president David P. Brown says opinions about open houses are often divided. Some REALTORS® love them, while others can't stand them.
"But how we do it has changed a fair bit I believe," said Brown. "Social media has got to be the biggest thing. Before, if we were going to have an open house we might hand deliver a few flyers or something around the neighbourhood – put up some signs and that was it.
"Now, we post it all over."
Just as some people have yet to embrace online shopping, Brown says many potential home buyers still need to walk in and "feel" the house to see if it works for them.
"I believe that face-to-face contact is still a key thing," he said. "No matter what pictures or write-up you put in there, you really can't get everything across that you want people to know about the house."
For a Realtor, an open house also has the potential to start conversations with prospective buyers about other properties, if the particular house they are viewing doesn't fit their needs.
Andrew Peck, president of the Canadian Real Estate Association, says open houses are still a valuable tool for the modern Realtor.
"More so than ever, particularly in a seller's market, I think people are looking for that opportunity to go around and see open houses." - Andrew Peck, Canadian Real Estate Association president
The technological tools available now to do photo tours, 3D visuals and virtual reality walkthroughs are helpful for people to eliminate choice, but they're not going to replace the ability to drive around a neighbourhood and get a sense of it, he says.
"More so than ever, particularly in a seller's market, I think people are looking for that opportunity to go around and see open houses," said Peck.
Open houses have been around for decades and they have long been an important marketing tool in the process of selling a property.
"A known feature of the way to market was to make the house available for people to actually come in and see it. No surprise there," said Peck. "It is still one of the biggest ways that Realtors have to market and make the best use of time, but also to make the best use of allowing people an opportunity to see a home.
"A lot of times an open house is a validation for the buyer to understand what kind of market they should be looking in. Virtual tours and looking at pictures are always going to be there . . . But still, that ability to go around and physically walk around a property and have a look is helpful. It also provides insight to sellers to see if there's a lot of activity on their homes or little activity."
There are a lot of creative things real estate professionals are doing these days to bring foot traffic in the door. For example, a Calgary Realtor recently held a marathon open house that was available day and night for 56 straight hours, featuring a petting zoo, food trucks, treats, an interactive art experience and a draw to win a stainless steel barbecue. It was billed as the world's longest open house.
Peck says there are two important reasons to hold an open house. Obviously, the first is to expose the property on behalf of the seller.
"The other one is to expose the Realtor to the community," said Peck. "The more you can do as a Realtor to expose yourself to the people in that neighbourhood, the more that will endear you to being a credible source of information about real estate in that neighbourhood.
"When I hold an open house, I always want to say I am a portable real estate office that happens to be open in those folks' living room or kitchen right now."
Tagged: Andrew Peck | Calgary Real Estate News | Canadian Real Estate Association | CREA | CREB president David P. Brown | CREB® | David P. Brown | Open house | open houses | REALTOR | REALTORS | REALTORS
---
---
Connect With Us