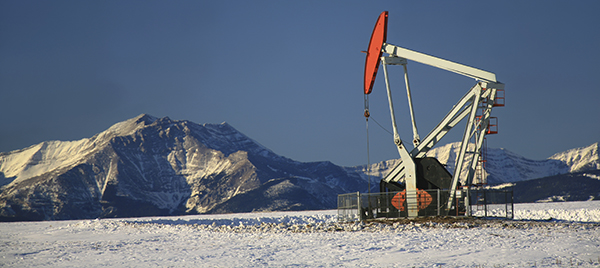 Nov. 19, 2014 | CREBNow
Power of the pump
How the future of oil and gas in Alberta will affect Calgary's housing market
The plummeting price of oil is unlikely to affect Calgary's housing market in the immediate future, but a prolonged slump could eventually leave its mark on the local landscape, say Canadian economists.
"If the recent slide in oil prices turns down the migration taps, construction activity could begin to soften again in Calgary," said BMO senior economist Robert Kavcic, noting that, in the interim, Calgary's housing market remains red hot. Canada Mortgage and Housing Corp. predicted this week that total housing starts in the area will peak at 17,200 units this year, a 37 per cent increase from 2013. Yet the federal agency also anticipates a decrease to 14,400 units in 2015 and 12,800 in 2016.
In the resale housing market, CMHC expects total MLS sales in the region to total 33,500, an 11.8 per cent increase from the year prior. It forecasts a more modest 2.1 per cent gain to 34,200 units in 2015 and 1.8 per cent increase to 34,800 in 2016.
"We're coming off two record years of net migration. The combined 2012 and 2013 together it's almost 80,000 people, so it's no wonder that we're seeing record levels of production and sales transactions," Felicia Mutherady, CMHC senior market analyst for Calgary, said at the 2014 Calgary Housing Conference.
"Moving forward, we're expecting employment growth to moderate and along with that net migration."
West Texas Intermediate, a U.S. grade of oil used as a benchmark for oil prices in North America, and Brent Oil, a benchmark grade of oil from 15 North Sea fields against which almost half of the world's petroleum is priced, both reported four-year lows this week, with prices approaching $70 a barrel after hovering around the $100 mark dating back to 2010.
The price for Western Canada Select, a high-sulphur blend of Alberta oils and bitumen, meanwhile, has similarly dipped below $80 per barrel. Ongoing pipeline delays such as Northern Gateway, Energy East, Line 9B reversal and Keystone XL continue to landlock Alberta crude desperate to enter new markets.
"Calgary's been here before, and once again oil prices have people worried about a downturn," said ATB senior economist Todd Hirsch. "But the city is more prepared than ever to withstand a possible slowdown in 2015."
When it comes to the relationship between Calgary's housing market and the petroleum sector, housing tends to be a "less liquid" commodity, and thus doesn't react to the price of oil as it would in financial markets, said CREB® chief economist Ann-Marie Lurie.
"However, as Calgary's economic health is often tied to the energy sector, the risk to our housing market would be related to the impacts of a prolonged period of low energy prices," she said.
"If energy prices remain low for an extended period of time, this can start to impact investment decisions and ultimately employment growth, which would impact housing demand."
However, Lurie, like Hirsch, anticipates employment growth to remain pos
itive in Calgary, which will support housing demand.
Based on Conference Board of Canada estimates, a record 45,000 people moved to the census metropolitan area (CMA) in 2013. This follows the previous record set in 2012 with 30,000 net migrants, and was well above typical levels for the Calgary CMA.
As other provincial economies improve, migration levels in the city are expected to ease to just under 18,000 this year. While this is a significant drop compared to last year, it is more comparable to long-term averages, according to Lurie.
Calgary is currently home to approximately one in seven of Canada's major corporate headquarters, according to Calgary Economic Development. Based on 2013 revenue, the top three were oil and gas companies Suncor Energy Inc. ($39.8 billion), Enbridge Inc. ($32.9 billion) and Imperial Oil Ltd. ($32.7 billion).
Other locally headquartered energy companies include Cenovus, TransCanada Corp., Talisman Energy Inc., Canadian Oil Sands Ltd., Trican Well Service Ltd. and Precision Drilling Corp.
Last week, the Republican-led U.S. House of Representatives approved the Keystone XL
project by a 252-161 vote. Yet it faced a tougher test earlier this week by the Democrat-heavy Senate,
which needed 60 out of 100 votes for it to pass.
Even then, TransCanada's 1,897-kilometre pipeline from Hardisty to Steele City, Neb., would have to get White house approval because it crosses between Canada and the U.S. President Barak Obama indicated last week he would likely utilize the rarely used presidential veto if forced to make the final decision.
"Understand what this project is: It is providing the ability of Canada to pump their oil, send it through our land, down to the Gulf, where it will be sold everywhere else," he said.
Tagged: Ann-Marie Lurie | Calgary | Calgary Community | Calgary Real Estate News | Economy | Felicia Mutherady | oil and gas | Robert Kavcic | Todd Hirsch
---
---
Connect With Us