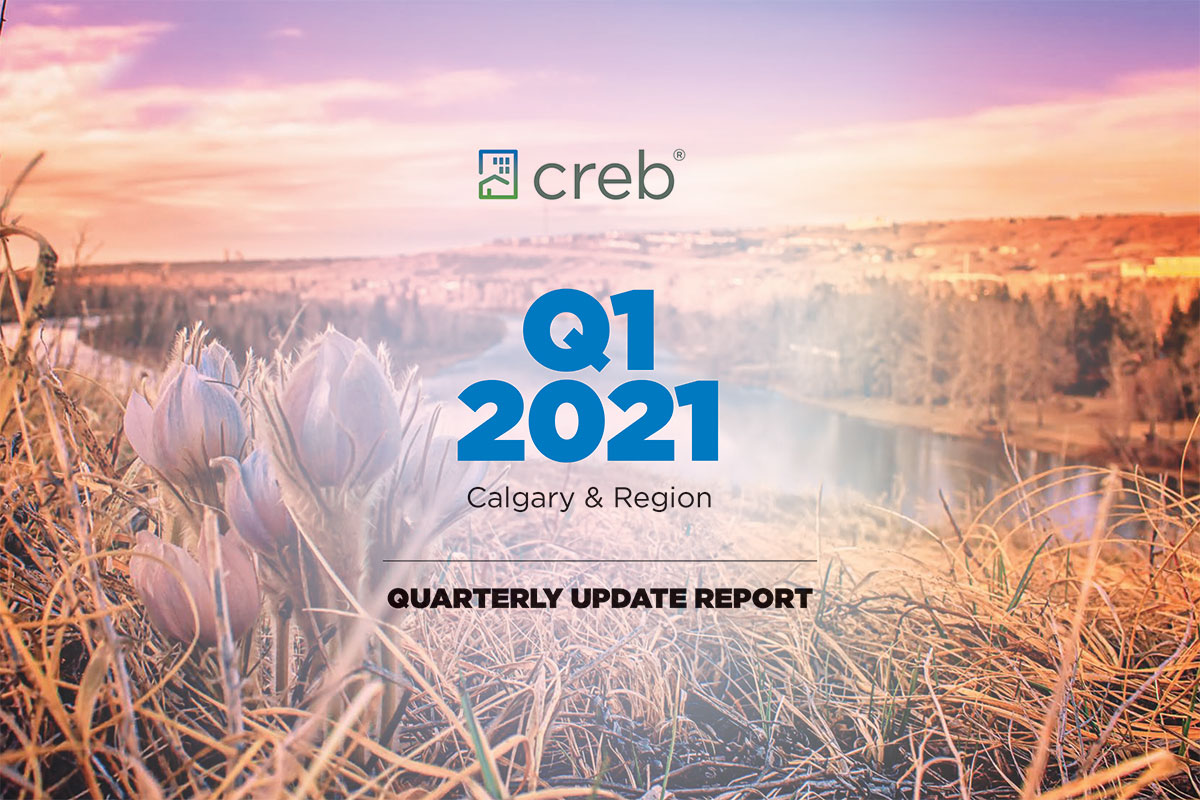 April 21, 2021 | CREBNow
Q1 2021 Quarterly Update: City of Calgary Housing Summary
Prior to COVID-19, the economic challenges in our city created an environment of weak resale housing demand. When adjusting sales relative to the population from 2018-19, it was the slowest sales per capita on record. Over this same period, the housing market was struggling with excess supply and declining prices.
The economic challenges associated with COVID-19 brought about a dramatic rate cut from the Bank of Canada and an even more significant drop in the discount rates for mortgages. The low-interest-rate environment is supporting stronger-than-expected gains in resale sales activity. By the end of the first quarter, there were 5,945 sales in Calgary, 43 per cent higher than the 10-year average and the best start to the year since 2007.

New listings also rose in the first quarter to the highest first-quarter levels seen in over a decade, but it did little to move overall inventory levels, which averaged 4,687 units in the first quarter. This kept market conditions exceptionally tight, with citywide months of supply of just over two months.
The tightening conditions that started halfway through last year have caused prices to trend up, with the pace of growth rising in the first quarter of this year. This price growth has been counterintuitive to many, considering the job loss and economic challenges that face this province and city. However, in comparison to many parts of the country, this is still a story of price recovery and not record highs. Even with the recent gains, quarterly benchmark prices remain over seven per cent lower than the highs recorded in 2014.
The recent gains in prices are expected to continue to boost new listings, supporting some supply growth into the next quarter. This should help shift the market back toward balanced conditions by the end of the year.
While the Bank of Canada is not expected to increase rates, there have been some recent gains in discounted mortgage rates. Additionally, there is some indication by the Office of the Superintendent of Financial Institutions (OSFI) they will be increasing the qualification rate for uninsured mortgages. If these conditions occur, we could see an impact on sales later in the year. Nonetheless, sales activity is expected to remain relatively strong on an annual basis.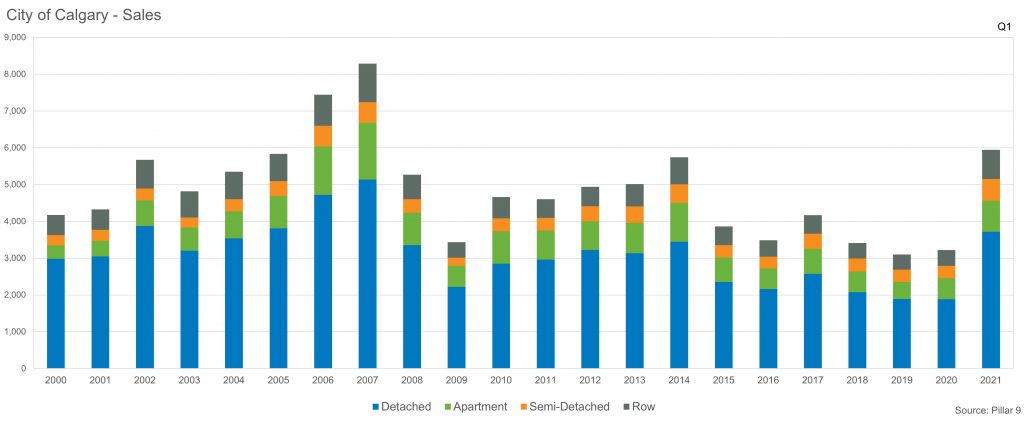 Click here to download the full Q1 2021 Housing Report
Tagged: Calgary | Calgary Real Estate | Calgary Real Estate News | Calgary Real Estate News | City of Calgary | Economy | Economy | Feature | Housing Market | Housing Market | Q1 | Q1 Report 2021
---
---
Connect With Us