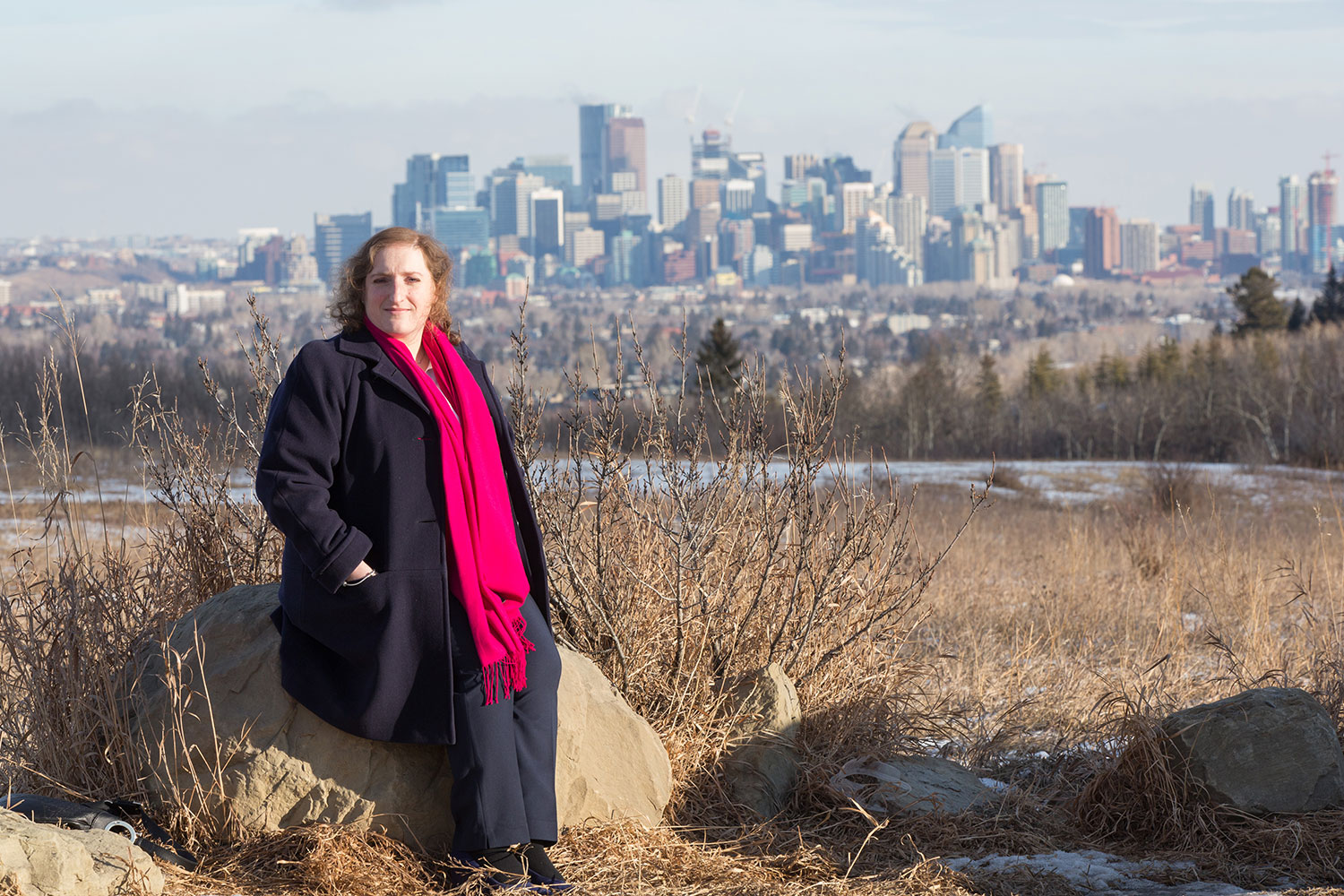 CREB® chief economist Ann-Marie Lurie. CREB®Now Archive
Jan. 30, 2018 | Barb Livingstone
Give and take
Calgary housing market to see more of the same in 2018, as sales activity holds steady and listings ease
In 2018, the Calgary housing market will face a new reality of slower growth amidst higher interest rates and more restrictive mortgage lending rules.
While that new reality should be moderated by a modest uptick in the still-recovering local economy – assuming continuation of the job growth and net migration recorded last year – CREB® anticipates flat sales and prices for resale product compared to 2017.
In CREB®'s 2018 Economic Outlook and Regional Housing Market Forecast, chief economist Ann-Marie Lurie predicts sales of 18,853 units across the city, a slight decrease from 2017's 18,882.
"It is essentially flat," said Lurie, as is her predicted MLS® System benchmark price for this year: $437,242 compared to $437,821 in 2017.
She expects more balanced conditions later in the year, as new listings adjust to current demand, preventing widespread benchmark price declines.
However, Lurie says the apartment sector will continue to struggle with excess inventory, as more condos hit the new-home market. She predicts an additional price decline – of one per cent, compared to a four per cent drop in 2017 – with some stabilization towards the end of the year.
Lurie also emphasizes the continued diversity of supply and demand throughout different districts of the city. She cites the example of the West district, where, because of less supply from new and resale product, prices have nearly recovered.
Lurie anticipates interest rate increases and mortgage rule changes may prolong, but not derail, the recovery period of Calgary's housing market.
"It is about employment, and the job growth is not coming from that (energy) sector." - Ann-Marie Lurie, CREB® chief economist
Interest rates have risen three times since last summer – with further rate hikes expected before the end of this year – while additional, restrictive mortgage lending rules came into effect on Jan. 1, 2018. Those new rules require even those potential homebuyers with more than a 20 per cent down payment to prove they could service their uninsured mortgage at a two per cent higher rate, or at the Bank of Canada's five-year benchmark rate (whichever is higher).
Lurie says some potential buyers have already shifted their expectations into lower price ranges, including semi-detached or row housing over single-family homes.
Overall, the main risk will be whether those new lending dynamics outweigh Alberta's economic growth, as it pulls out of a recession she describes as the worst since the 1980s.
On the continued upside, says Lurie, is Calgary's housing affordability. Sixty-three per cent of listings are priced below $500,000, in a region that still supports family incomes that are among the highest in the country.
However, she cautions that in an economy still driven largely by the energy industry, an encouraging boost in oil prices – to above $60 a barrel from below $30 in 2016 – isn't driving job or wage growth.
"It is about employment, and the job growth is not coming from that (energy) sector," she said.
Lurie says a different "wage profile" is emerging from growing employment areas like government and health care, and those lower-income new jobs will continue to support demand growth in more affordable sectors.
There are still other unknowns for 2018. Lurie says construction starts on long-delayed pipelines to transport Alberta crude to other markets would boost the local economy, but the possible disintegration of the North American Free Trade Agreement between Canada, the U.S. and Mexico poses uncertain outcomes.
Tom Westcott, incoming CREB® president for 2018, says his message to both sellers and buyers this year would be "knowledge is power" when it comes to understanding the options in a market marked by affordability and high supply.
For buyers, his advice is "get pre-approved, lock in your mortgage rate and then you know exactly when you can buy." Meanwhile, for sellers, his recommendation is "price appropriately and you will have success."
Westcott says there will always be the potential for changes in Alberta's economy and housing market, but "there is also a positive attitude. We will adjust."
Tagged: Ann-Marie Lurie | Calgary Real Estate News | chief economist | CREB® | Economy | Housing Market | Housing Market | MLS
---
---
Connect With Us