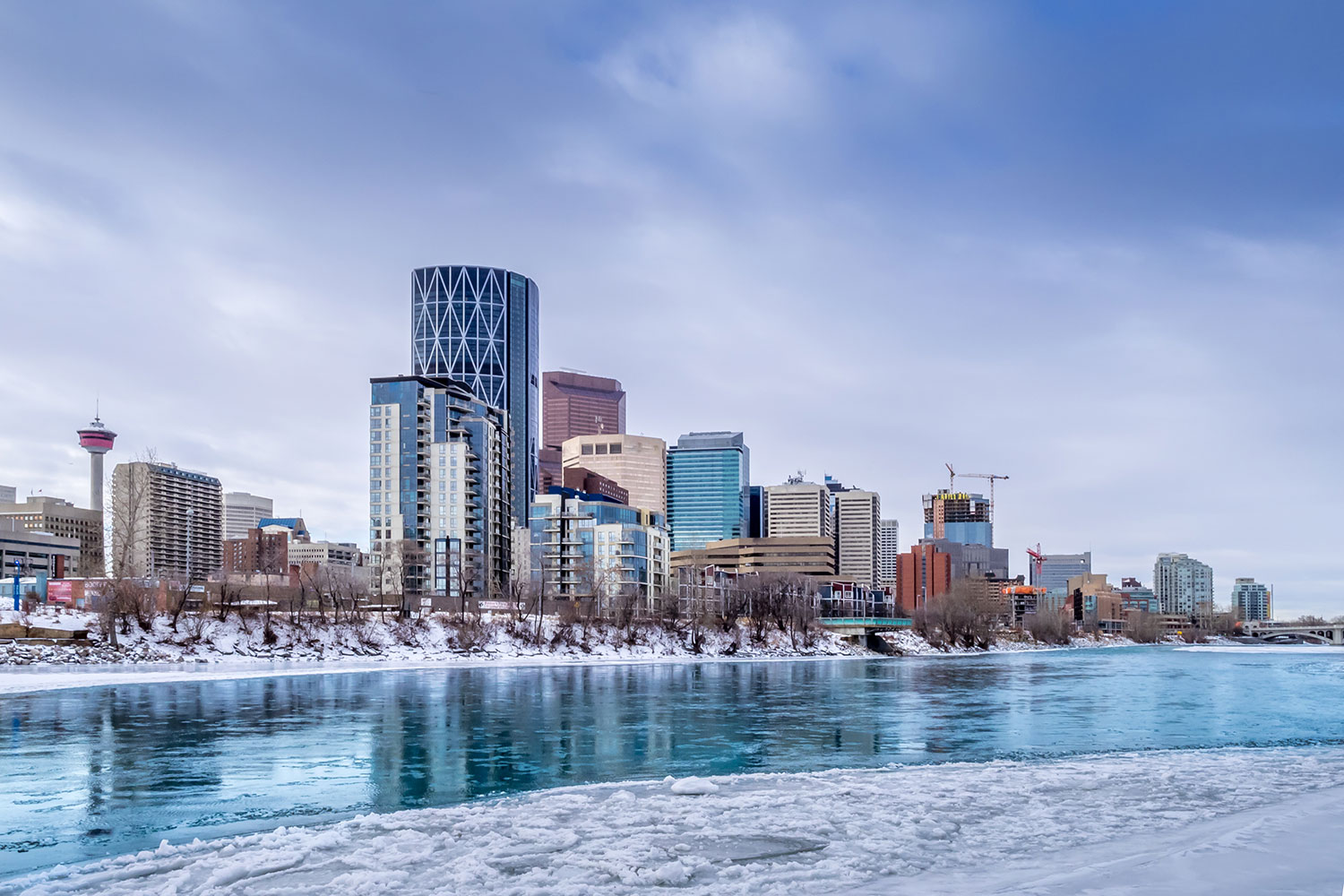 Getty Images
Jan. 10, 2020 | Barb Livingstone
The road ahead: Industry experts predict what 2020 might hold for Calgary real estate
Alan Tennant - CREB® CEO
There is nothing to indicate a major shift in the current
trajectory. I see cautious optimism among the development sector – they are not overbuilding in any sector – and that is a healthy sign. It comes down to consumer confidence. We have two elections behind us, which could have been destabilizing but weren't.
The introduction of the first purpose-built rental buildings in a long time is an important dynamic for our market. That activity is confidence in our future. Renters – including the in-migration population – often move on to ownership.
A flat market is not a bad thing. If it moves up in 2020 and 2021 that will be welcome, but either way, there will continue to be lots of real estate activity."
Greg Kwong - CBRE executive VP and managing director (Alberta)
This year may get worse in the commercial real estate industry. We will see more business foreclosures because those who took five-year mortgage loans in 2014-15 are coming up for renewals at a time when the value of their buildings has dropped significantly. We will see more distress sales and outside investment buying low.
While diversification is a sign of optimism, unemployment will remain high. The tech sector can hire 5,000 to 10,000 people – and we need that – but there are between 60,000 to 150,000 not working today. While the move of distribution centres into the Calgary area continues to be a bright spot, a one-million-square-foot distribution centre only employs 1,000 people – the same amount of office space employs 5,000.
While this year may feel better because most oil industry layoffs are over, the downtown
vacancy rate will continue to be 24 to 26 per cent. I don't see any new supply or demand.
Brian Hahn - BILD Calgary Region CEO
We might see some very modest strengthening of the market, and I would be pleasantly surprised if housing prices moved up, but it will be modest if not flat. Signs of improvement in the economy and good news like construction of the Trans Mountain Pipeline would drive optimism and see business move here, but it would be wise to expect this year to look a lot like 2019.
We will continue to see talk about a "made in Alberta" solution to the mortgage stress tests. Our members have been blunt in saying the stress tests focus on affordability problems in Toronto and Vancouver and should not apply to every other region of Canada."
Taylor Pardy - Canada Mortgage and Housing Corporation senior analyst, west
In 2020, we might see slightly better market conditions. There was downward pressure on prices in 2019 – we expect more stability and possibly a slight increase in 2020-21.
The next few years will see strong demand for rental units, as vacancy rates go down and positive interprovincial migration into Calgary continues. Ultimately, that high demand for rental is a good thing, impacting every market segment, as renters often transition into homeownership.
The employment piece is big and the increase in full-time jobs, particularly in the service sector, reflects diversification of Calgary's economy.
Glynn Hendry - Qualico Communities regional VP (southern Alberta)
For the year ahead, the Calgary housing market will likely remain similar to 2019. Qualico as a company is becoming more creative by finding innovative ways to meet the needs of our customers, given the economic uncertainty.
It is a challenging time for all of us within the industry. It remains a buyers' market, so if you are looking to purchase a home, now is a good time to buy.
Tagged: Alan Tennant | BILD Calgary Region | Brian Hahn | Calgary | Calgary Real Estate | Calgary Real Estate News | Calgary Real Estate News | Canada Mortgage and Housing Corporation | CBRE | CMHC | Commercial | Commercial | CREB® | Economy | Feature | forecast | Glynn Hendry | greg kwong | Housing Market | Housing Market | Predictions | qualico communities | rental | Taylor Pardy
---
---
Connect With Us