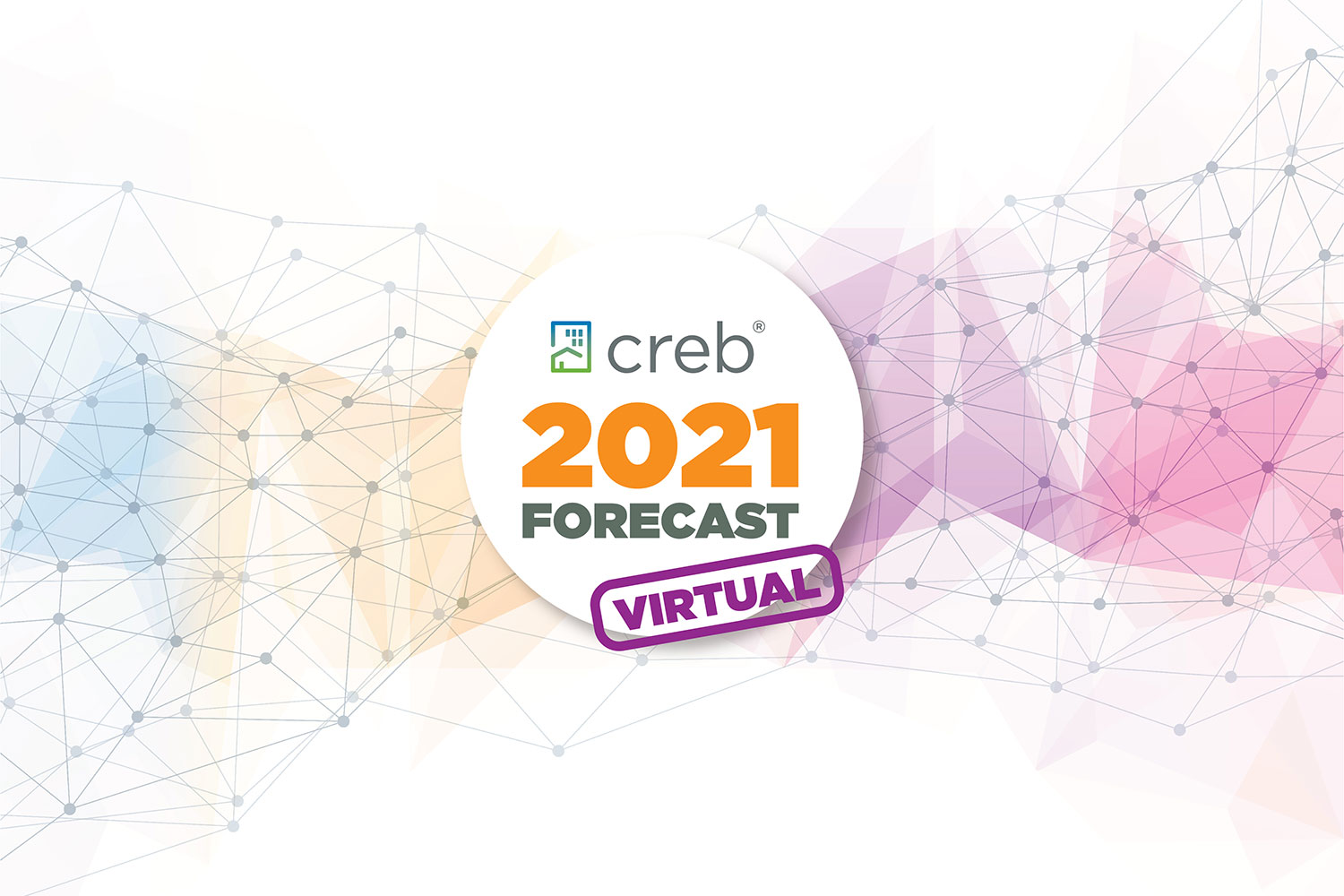 Nov. 30, 2020 | CREBNow
CREB® Forecast goes virtual in 2021
CREB
®
's annual Forecast real estate event returns on Jan. 26, 2021 with an all-new virtual format. So, grab your ticket, put on your headset, and get ready to immerse yourself in a one-of-a-kind real estate experience.
The conference, which will be hosted online through virtual-event platform
vFairs
, is designed to provide REALTORS
®
and members of the public with expert predictions for the Calgary-and-area housing market in 2021.
This year, due to the virtual nature of the event, CREB
®
is inviting interested parties from all over North America to "attend" and benefit from the valuable industry insights on offer.
"We are extremely excited about the opportunity to deliver an event of this magnitude in a new way for Calgary and beyond," said Kate Estby, CREB
®
's member training and events manager.
"As always, Forecast will be the go-to event for connecting with real estate industry leaders, peers and business providers."
As usual, the must-see presentation will be the 2021 housing market forecast delivered by CREB
®
chief economist Ann-Marie Lurie. She will be followed by a diverse selection of speakers and guests from all over North America who will be addressing some of the hottest topics from the world of real estate.
Throughout the conference, attendees can also connect with a variety of vendors through the event's virtual exhibitor hall.
Tickets are $89 and will be available for purchase until Jan. 20. For more information about CREB
®
Forecast 2021 or to purchase tickets, visit
crebforecast.com
.
Tagged: Calgary | Calgary Real Estate | Calgary Real Estate News | Calgary Real Estate News | CREB® | CREB® Chief Economist Ann-Marie Lurie | Economy | Exhibitors | Feature | forecast | Forecast 2021 | Housing Market | Housing Market | Industry | North America | online | outlook | Prediction | REALTORS | REALTORS | Virtual
---
---
Connect With Us