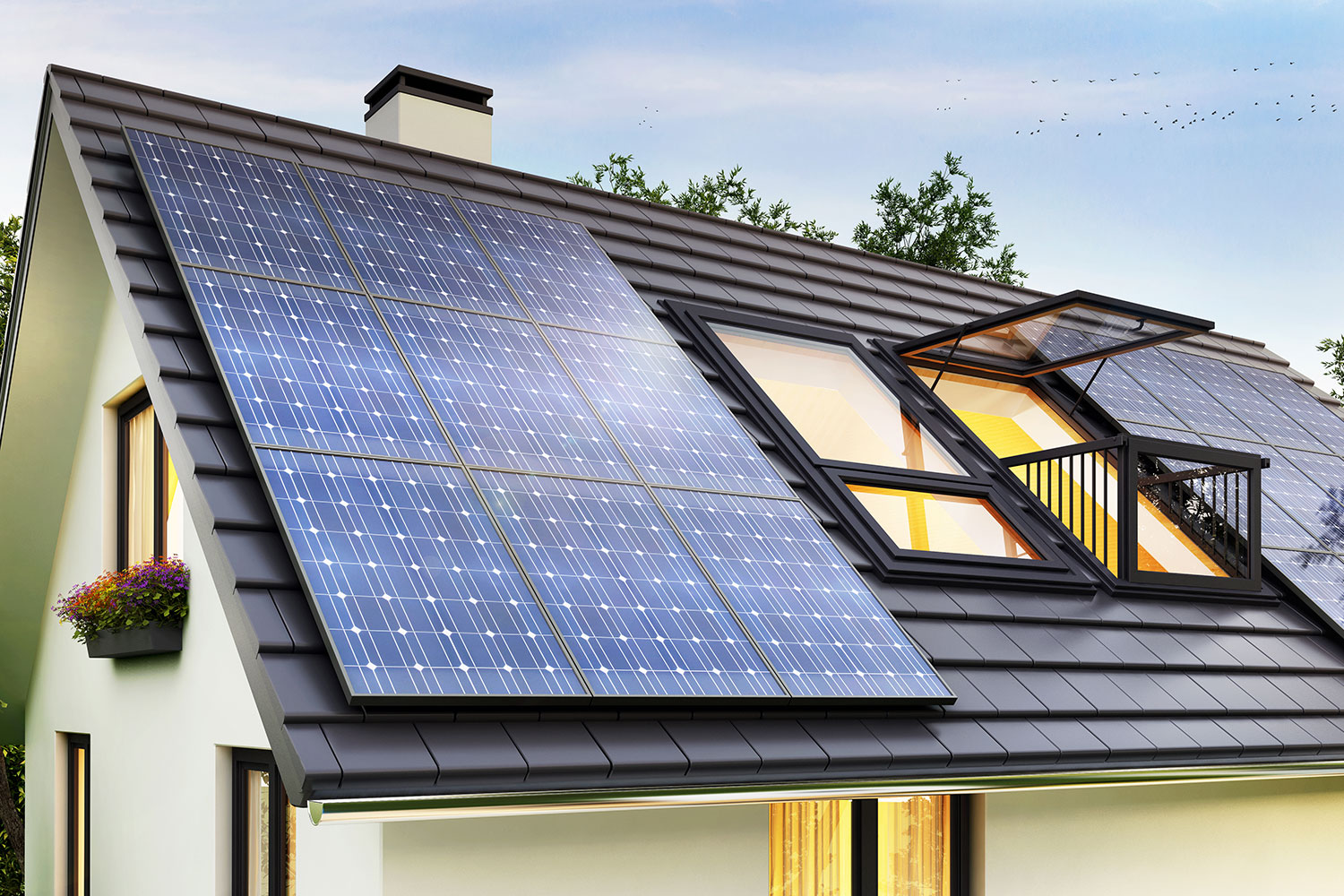 Getty Images
Dec. 22, 2020 | Josh Skapin
CMHC program can save "green" borrowers up to 25 per cent on mortgage insurance premiums
Along with lowering monthly utility bills, green home features can also cut costs for homeowners by reducing their mortgage insurance premium.
Depending on the home's degree of energy efficiency, up to a quarter of a borrower's premium can be covered by a rebate through the Canada Mortgage and Housing Corp. (CMHC)
Green Home program
. "It's a program helping to make energy-efficient housing choices more affordable," said Andrea Sabatini, account manager and client relations manager with CMHC.
Green Home offers premium refunds of 25 per cent on Canadian Home Builders' Association (CHBA) Net Zero or Net Zero Ready homes, as well as R-2000 certified homes. It also offers 15 per cent refunds on homes that are Energy Star, Built Green, or LEED certified.
For example, on a $500,000 insured mortgage, a homebuyer would normally pay a premium of $20,000. With a green certification that qualifies for the largest rebate, that premium could be reduced to $15,000. (Mortgage insurance is required on all mortgages where the borrower's down payment is less than 20 per cent.)
"There's nice flexibility and it's transferrable," said Sabatini. "If I bought an energy-efficient property today, applied and got my refund, and a year later decided to sell my home and you bought it, you would then be eligible."
Discovering if a home purchased through the resale market qualifies for a Green Home rebate isn't as clear-cut as the process people go through when building a home from scratch.
"It's harder to find that out," said Sabatini. "One of the main things we like to tell REALTORS
®
when we are speaking to the industry is to have a better understanding of the energy-efficient programs that are available and market it on the MLS
®
listing.
"One of the things (a buyer's Realtor can do) is ask the seller's Realtor if they know."
"It's a program everyone should know about and every broker should talk about." - Andrew Sikomas, Quantus Mortgage Solutions
When a home is certified energy efficient, the owner receives a booklet detailing the test results, as well as a label. It's up to the homeowner to decide if and where they would like to present the label within the home, says Sabatini, adding the furnace is a common location for display.
"It's important if someone is selling their home that they do let their Realtor know they do have energy-efficient certification," she said. "It's obviously a great feature."
Energy-efficient certification expires after five years. When that happens, the homeowner can ask an auditor from Natural Resources Canada to assess the home for re-certification.
"The auditor would then list all the things that need to be done like a new furnace or new windows," said Sabatini.
If the homeowner makes those modifications, an auditor will then return to the home for re-assessment.
Green Home also has a renovation component that allows homeowners to save on their premium based on the retrofit's impact on the home's energy efficiency.
"It's a program everyone should know about and every broker should talk about," said Andrew Sikomas, a mortgage broker at Quantus Mortgage Solutions.
Sikomas is particularly familiar with the program because he has benefitted from it as a homeowner.
"Part of the reason it may not come up is there are so many other things people are thinking about these days and it's tougher," he said. "Files are more complex and lenders are scrutinizing things more heavily now than probably they ever have and they are busier than they ever have been."
Along with Green Home, Sikomas says borrowers should be aware of the
CMHC Improvement program
, formerly known as Purchase Plus Improvements.
"Those are two programs that could work really well together," he said.
"Let's say (you're planning) a window replacement and furnace replacement. You can add that on to your mortgage at the time you buy your property and do your down payment on the total of the combined purchase price and renovation.
"Instead of having to buy the property for $400,000 and then come up with another $40,000 of your own money to do the windows and furnace, you put your five per cent on $440,000, get the work done and you get the money back. The renovation costs go on to your mortgage."
Tagged: Built Green | Calgary | Calgary Real Estate | Calgary Real Estate News | Calgary Real Estate News | Canada Mortgage and Housing Corp. | Certification | CHBA | CMHC | energy efficiency | energy efficiency alberta | ENERGY STAR | Feature | green | Green Home | Green Living | Homebuyer | homeowner | insurance | LEED | Mortgage | Mortgage Insurance | Natural Resources Canada | Net-zero | Premium | Quantus Mortgage Solutions | R-2000 | REALTORS | REALTORS | Refund | reno | Renovation | Renovations | Retrofit
---
---
Connect With Us