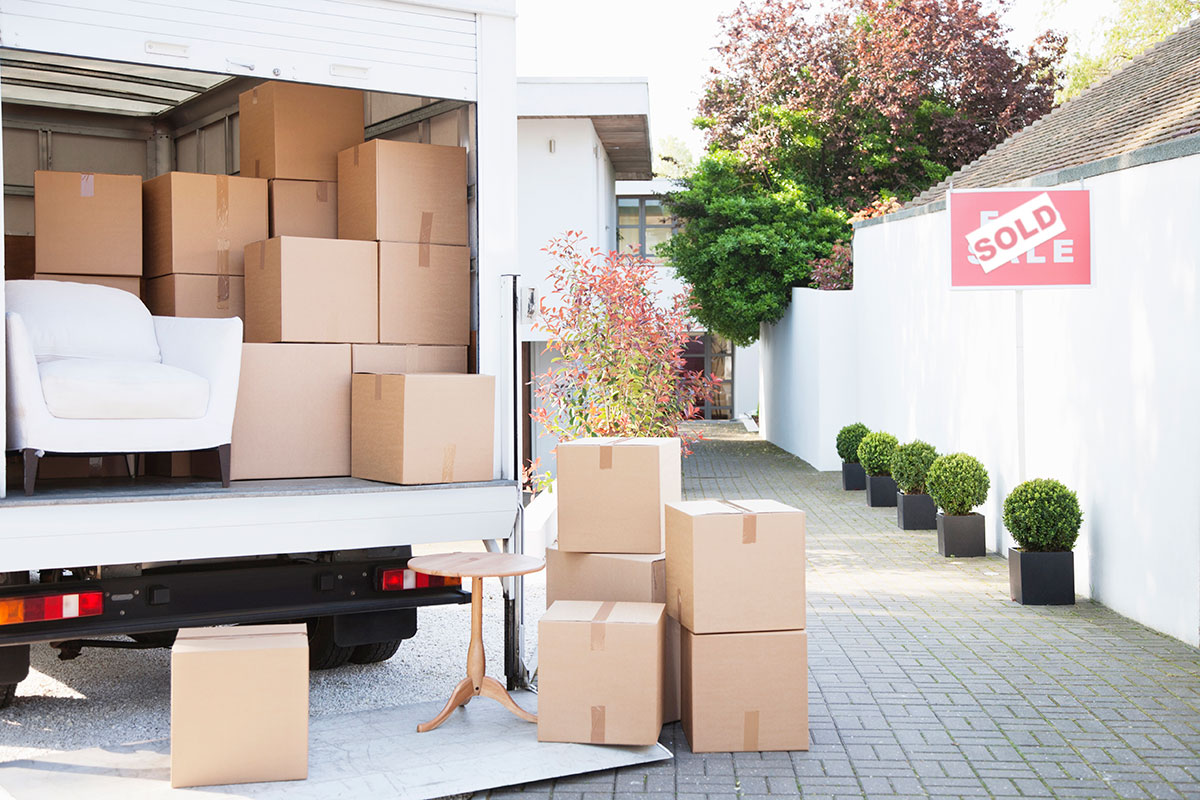 Getty Images
May 07, 2021 | Barb Livingstone
Moving month: how to choose a mover and avoid common scams
May is national "Moving Month," which comes during a busy spring for the Calgary housing market, with record homes sales so far this year.
All those home sales mean lots of people on the move. Unfortunately, there are always epic tales circulating about bad moving experiences, including damaged or missing items, bloated costs and even home furnishings held hostage.
Mary O'Sullivan-Andersen, president and CEO of the Better Business Bureau (BBB) Serving Southern Alberta and East Kootenay, says her organization's partnership with the Canadian Association of Movers (CAM) aims to make the moving experience as smooth as possible.
There are 70 BBB accredited movers in the service area of O'Sullivan-Andersen's BBB, but it reports on more than 300. Consistently in the top 10 of complaint, she says, is "fly-by-night movers" who take all your possessions "then hold them hostage while demanding more money."
To avoid this situation, she recommends doing research and not rushing through the process. This could mean asking for referrals from friends, REALTORS
®
or CAM. She also suggests getting at least three quotes and making sure it's an "apples-to-apples" comparison.
Get everything in writing, she adds, and if the scope of services changes, revisit and revise that written agreement.
Liam McQuillan, general manager of BBB-accredited Highland Moving and Storage in Calgary, says it's been an unusual year for the industry. Despite the pandemic, he says April was the company's busiest month in years.
He warns that "anybody with a truck" can post an ad on Kijiji and give a cheap moving estimate without even seeing your goods. That often means damaged or missing goods and zero accountability from the "mover," or seeing an $800 quoted price balloon to $2,400 before delivery.
Unaccredited movers, he says, often "sub-contract" parts of the move – company A gives a price, company B picks up your possessions and then company C comes after payment.
"There is no accountability and no clear way for you to follow anything up," he said.
Here are McQuillan's top-three recommendations for choosing a mover:


Make sure your mover has a physical location and visits your house for a proper assessment of its contents. During the pandemic, accredited movers have invested in technology to do virtual assessments while following strict health and safety protocols.


Trust your gut when there are red flags, such as a mover that asks for a huge deposit up front. Highland Moving and Storage, for example, requests a $250 deposit no matter the size of the move.


Your payment plan should be laid out in writing. If it's a long-distance move, you should also receive frequent updates from your mover.


At the end of the day, if something seems too good to be true, says McQuillan, "it usually is."
Tagged: advice | BBB | Better Business Bureau | Calgary | Calgary Real Estate | Calgary Real Estate News | Calgary Real Estate News | CAM | Canadian Association of Movers | Contract | Feature | Highland Moving and Storage | How To | How To | Kijiji | move | mover | moving | REALTORS | Scams
---
---
Connect With Us