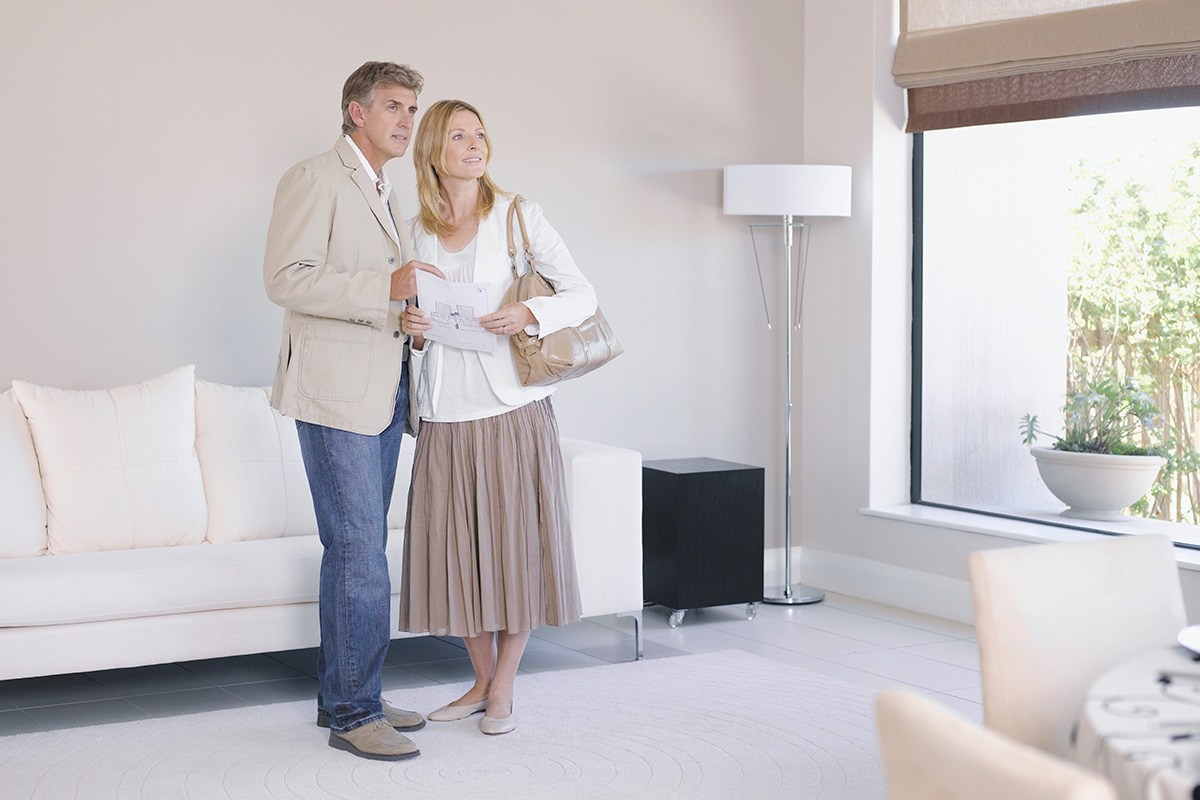 Getty Images
July 09, 2021 | Tyler Difley
Six open house etiquette tips for homebuyers
After more than a year of COVID-19 restrictions and public health guidelines that discouraged gathering indoors, Alberta's recent reopening has restored some sense of normalcy. When it comes to the process of buying and selling homes, it has also meant the return of a real estate staple: the open house.
If you're currently house shopping, but you could use a brush up on the etiquette of open houses, you're in luck. Here are six tips for a polite and productive open house experience:
1) Dress appropriately
Open houses are generally informal affairs, so there's no need for high fashion. That being said, you don't want to look like a slob – shoes and shirt are definitely not optional. Split the difference with clothes that are comfortable but presentable, especially if you have several open houses lined up in a single day and will be covering a lot of ground.
2) Be polite
This seems like a common-sense suggestion, but it bears repeating. Remember to say "please" and "thank-you," introduce yourself to the agent running the open house and sign in if requested. This last point is important for a couple reasons. Collecting names and contact information from guests can help to prevent bad behaviour and ensure the safety of the agent running the open house. It also allows the agent to track the amount of foot traffic that an open house generates.
3) Wait your turn
If you're the only visitors at an open house, feel free to move through the home at your own pace. However, if there are others touring the home at the same time, make sure you give them some space. If someone else is in a room, it's common courtesy to wait until they leave before you enter.
4) Ask before you shoot photos or video
In most cases, it's fine to take some photos or shoot a video on your phone during an open house, as long as all that footage is for personal reference only, but make sure you ask first. Usually, someone still lives in the home, so respect their privacy and boundaries.
5) Don't make yourself at home
Speaking of respecting privacy and boundaries, an open house is an opportunity to get a feel for the property, not an invitation to make yourself at home. Generally, you should stay off of the furniture and avoid using the bathrooms, unless you are explicitly invited or ask permission first. You might be asked to remove your shoes upon arrival and bare feet are a no go, so make sure you wear socks. It's usually OK to assess the amount of storage space in the home by opening up closets and cabinets, but you should never rummage through the seller's belongings. Finally, closed-off rooms are usually that way for a reason, so don't enter without asking first.
6) Keep your critiques to yourself
The old adage holds true here: if you can't say anything nice, don't say anything at all. It might be true that the kitchen is severely dated or the walls in the living room are painted a colour that makes you want to puke, but you should leave these insights unsaid until you're out of earshot – you never know who might be listening. Plus, these types of comments are just plain rude and will make a bad impression on the agent running the open house, which could hamper your efforts to buy the home. Instead, take notes on your phone and review them after you leave.
Tagged: advice | Agent | buyer | Calgary | Calgary Real Estate | Calgary Real Estate News | Calgary Real Estate News | COVID-19 | Etiquette | Feature | Homebuyer | How To | How To | Impression | Open house | Pandemic | Polite | REALTORS | REALTORS | seller | tips
---
---
Connect With Us