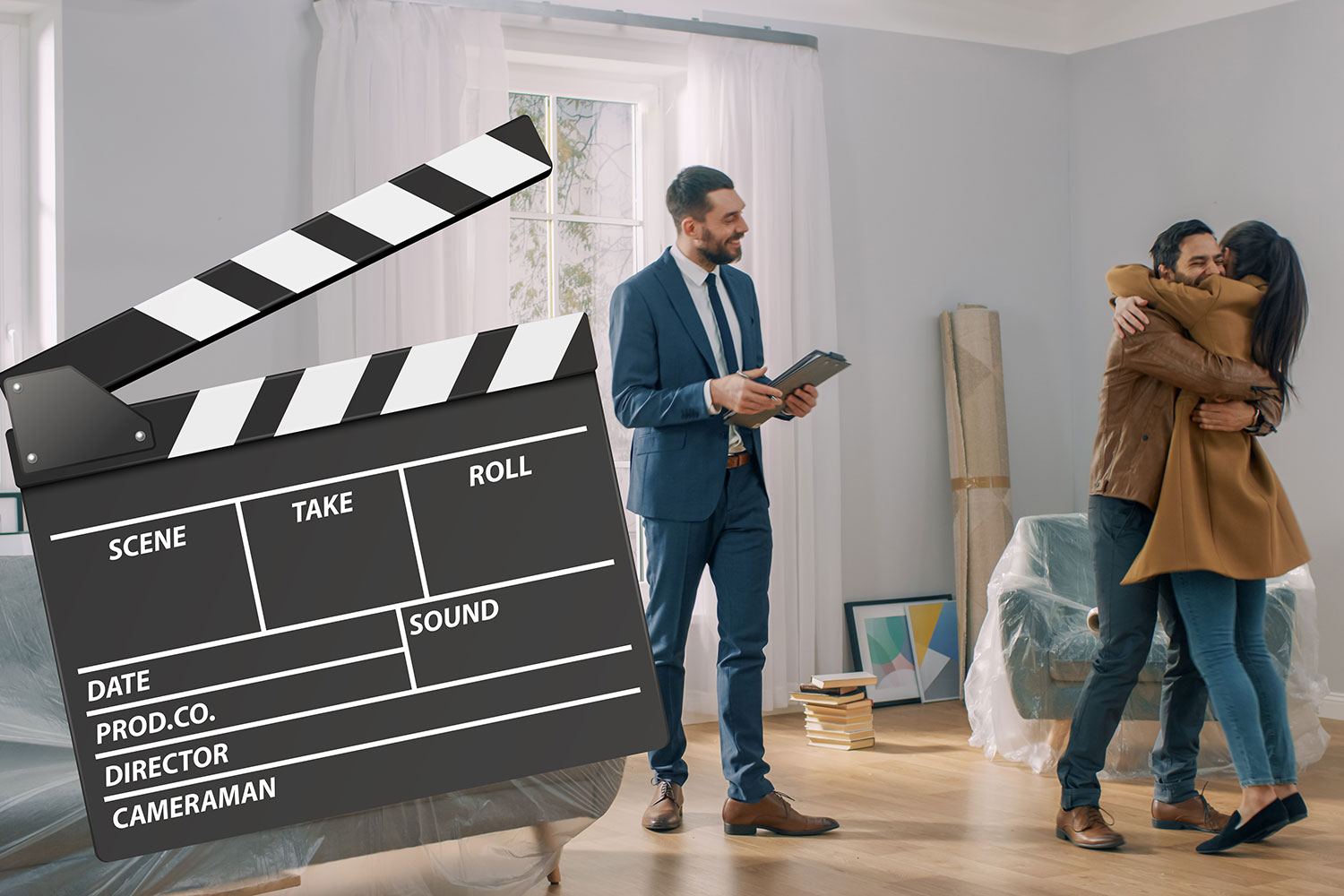 Getty Images
Oct. 05, 2020 | Tyler Difley
REALTORS® on screen: memorable fictional real estate agents from TV and film
Recently, production began on a
new Syfy TV series
centred around a real estate company specializing in haunted or "metaphysically engaged" properties. The series, aptly titled
The Surrealtor
, might seem like a kooky concept, but REALTORS
®
have long made for compelling characters on screen.
Here are six of the most memorable fictional real estate agents from TV and film.
1. Phil Dunphy (Ty Burrell) – Modern Family (2009-2020)
After 11 seasons,
Modern Family
's series finale aired earlier this year. Throughout the show's run, Realtor and "cool dad" Phil Dunphy's frequent accidents and mishaps provided plenty of laughs.
2-3. Joel and Sheila Hammond (Timothy Olyphant and Drew Barrymore) – Santa Clarita Diet (2017-2019)
In this Netflix series that lasted three seasons, real estate agents and husband-and-wife duo Joel and Sheila Hammond must navigate the stresses of work, parenting, suburban life and relationship issues, all while grappling with Sheila's recent transformation into a high-functioning "zombie" who craves human flesh. Sounds dark, but the show's finest moments come in its comedic exchanges – including several between the Hammonds and their real estate rivals.
4. Carolyn Burnham (Annette Bening) – American Beauty (1999)
American Beauty
's Carolyn Burnham is the queen of positive affirmation when it comes to her work, chanting "I will sell this house today" as she obsessively cleans a property before a showing. Her life may be imploding behind the scenes, but on the surface, she exudes composed professionalism.
5. Derek Huff (Adam Scott) – Step Brothers (2008)
Thoroughly selfish, vain and cruel, Derek Huff isn't a character that real estate professionals should look to for inspiration. However, that doesn't make him any less entertaining in this goofy Judd Apatow production, where he is undeniably the character audiences love to hate. If you haven't seen the movie, just watch this clip of his family's acapella rendition of Sweet Child o' Mine by Guns N' Roses and you'll get the picture.
6. Peter Klaven (Paul Rudd) – I Love You, Man (2009)
I Love You, Man
is primarily a story about friendship, but a secondary focus of the film is protagonist and Los Angeles Realtor Peter Klaven's efforts to sell Lou Ferrigno's mansion. Things take a hilarious turn when Klaven's new best friend, Sydney Fife (Jason Segel), uses money he borrowed from Klaven to pay for a series of over-the-top marketing billboards for the beleaguered real estate agent (a clip I won't link to due to some NSFW language, but feel free to look it up yourself). Klaven is furious at first, but it turns out this outside-the-box thinking is exactly what his career needed.
Tagged: Adam Scott | Agents | American Beauty | Annette Bening | Calgary | Calgary Real Estate | Calgary Real Estate News | Comedy | Drama | Drew Barrymore | entertainment | Feature | Horror | I Love You | Man | Modern Family | Movie | Netflix | Paul Rudd | Pop Culture | Popular This Year | Real Estate | REALTORS | REALTORS | Santa Clarita Diet | Screen | Silver Screen | Step Brothers | SyFy | Television | Timothy Olyphant | TV | Ty Burrell
---
---
Connect With Us