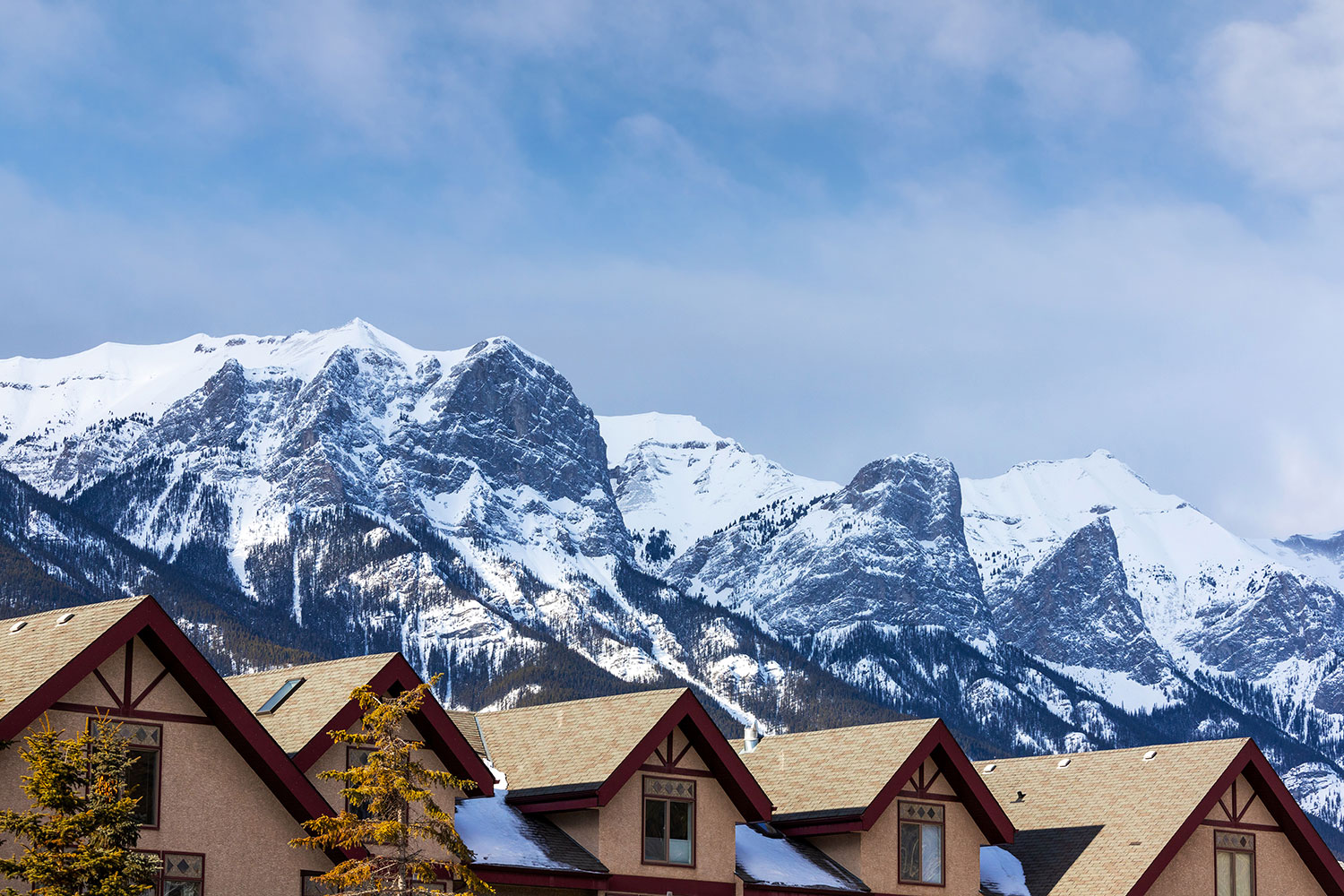 Getty Images
March 11, 2021 | Barb Livingstone
Canmore's red-hot housing market is seeing "unprecedented" levels of activity, with no signs of slowing down
Right now, there's no way to describe Canmore's housing market other than "hot."
"I'm always hesitant to use that word because you can't paint everything with the same brush, but the statistics don't lie," said Rob Stevens of RE/MAX Alpine Realty.
Those statistics show that of the 66 new listings that came on the market in February, 60 were sold in that period – sometimes with multiple offers – and at a 99 per cent sale-to-listing-price ratio.
Brad Hawker, broker/owner with Royal LePage Rocky Mountain Realty, calls the situation "unprecedented," considering listings are averaging only 36 days on market, compared to the last decade's average of 60 to 80 days.
With an average home price of $758,666 in the first two months of 2021 (an 8.4 per cent increase over previous months), Hawker says that demand has hit every housing segment.
"It's not one category," he said. "It's first-time buyers and move-up, to investors, to retirees or recreation buyers, to people who realize they can work from home anywhere."
Stevens says much of that demand comes in the $500,000 – $800,000 range, which in Canmore includes apartments, stacked townhomes, entry-level detached homes, and duplexes.
"It's not one category. It's first-time buyers and move-up, to investors, to retirees or recreation buyers, to people who realize they can work from home anywhere." - Brad Hawker, Royal LePage Rocky Mountain Realty
With its abundance of mountain beauty and recreational opportunities, Canmore, traditionally, has not seen the same peaks and valleys of real estate felt in other Alberta markets. Hawker says during the pandemic, people have been hyper-focused on things they can do and have control over. For those people who are still in strong financial shape, that includes looking for a new home.
Demand may ease somewhat with the country coming out of lockdown, but Hawker expects Canmore will continue to see demand from the recreational, work-from-home and retirement markets – including buyers from not only the Prairie provinces, but also Eastern Canada.
Stevens agrees, saying Canmore's mountain lifestyle and closeness to a major urban centre will always drive demand, particularly since housing prices in the town, while high compared to other Alberta locations, are inexpensive compared to other mountain locales like Whistler.
Canmore's largest new housing opportunities may come from two proposed projects that would encompass roughly 80 per cent of the town's remaining developable land. Proposed by Three Sisters Mountain Village and Quantum Place Developments, the development would sit along the southern side of Three Sisters Parkway.
First reading for the projects was unanimously approved by Canmore town council and went to public hearings last week.
If approved, the developments will provide rental, hotel and employee accommodation units, as well as between 4,000 and 8,000 purchase units. Twenty per cent of overall units will be affordable housing,
The projects are scheduled for council debate later this month.
Tagged: activity | buyer | Calgary | Calgary Real Estate | Calgary Real Estate News | Calgary Real Estate News | Canmore | Condos | COVID-19 | detached | Duplex | Feature | Hot | Housing Market | Housing Market | mountains | Pandemic | price | Quantum Place Developments | RE/MAX Alpine Realty | recreation | Rockies | Rocky Mountains | Royal LePage Rocky Mountain Realty | sales | seller | Surrounding Areas | Three Sisters Mountain Village | townhomes
---
---
Connect With Us