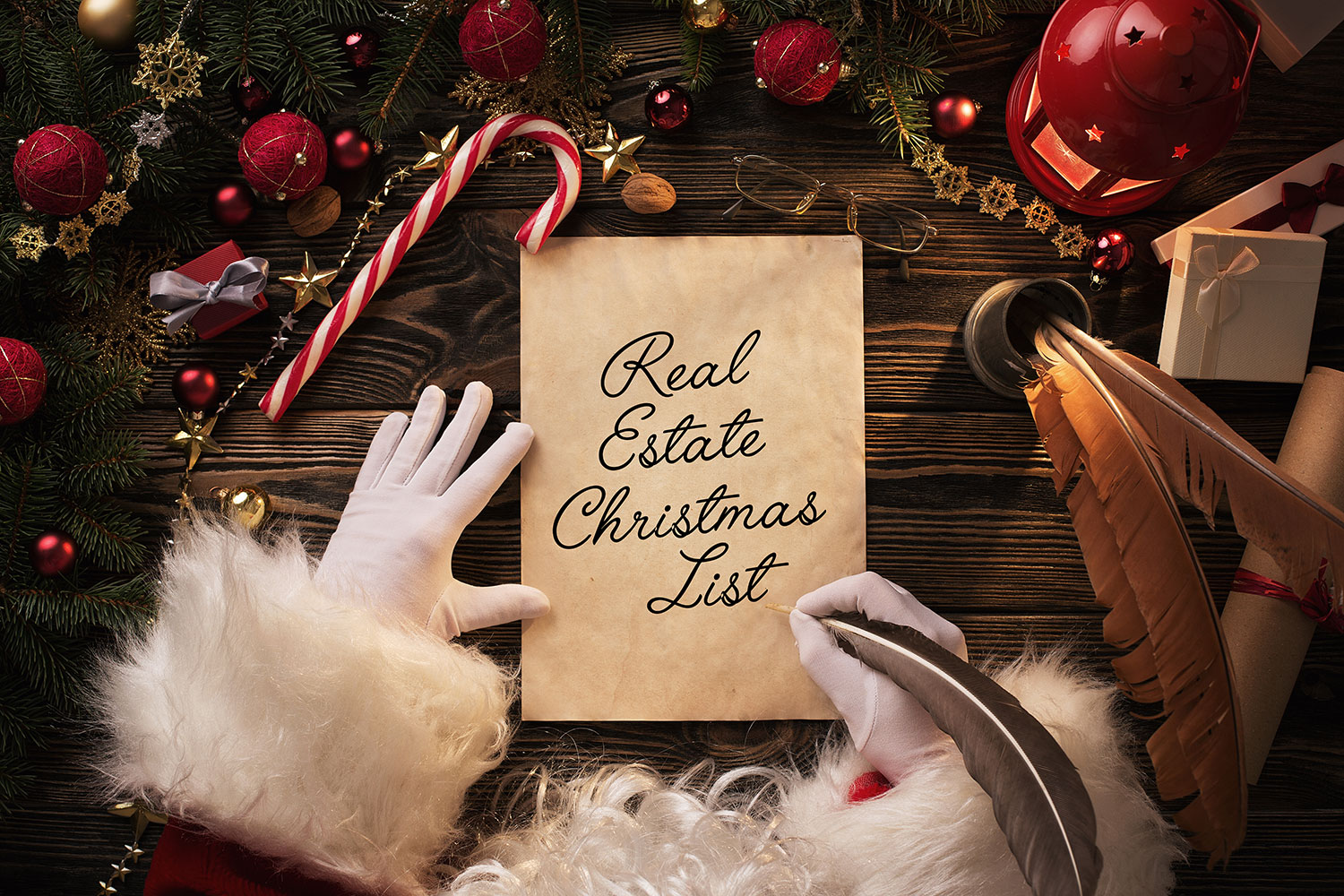 Getty Images
Dec. 15, 2020 | Mario Toneguzzi
A Calgary real estate Christmas list
Dear Santa,
My oh my, it certainly has been an interesting and challenging year, with the COVID-19 pandemic impacting almost every part of our lives.
I imagine the top of everyone's wish list this year includes getting rid of the blasted virus that has sent our world into upheaval and turmoil. I know it's a tough task even for you, Santa, but I have confidence that you, of all people, have the magical powers to turn things around. Yes, I know it won't come overnight, but you'll help us get through this eventually – I just know it.
While you're working hard at that monumental task, I was wondering if you could help the real estate industry, too.
It has been a tough year for the industry, especially back in the spring when COVID-19 was just beginning to take hold. But the resale housing market has actually held up pretty well given the circumstances.
In November, MLS
®
System sales in Calgary recorded their sixth consecutive month of year-over-year increases compared with the same month last year, and December looks like it will continue that trend.
As for my Christmas wishes, I ask that you continue to help boost the resale housing market here in Calgary. A small injection of confidence would go a long way, as it might encourage more sellers to put their properties on the market and more buyers to strike out in search of their dream homes.
Another key component of the overall housing picture is the new-home sector. Santa, this has been a very tough year for homebuilders. The number of new homes that have started construction this year is down substantially from a year ago. Of course, the pandemic is weighing heavily on the minds of homebuilders, many of whom don't want to see a glut of homes sitting empty on the market as demand shrinks.
That leads me to my No. 1 wish, and it's a big one: Please do whatever you can to help COVID-19 vaccines reach as many people as possible, as quickly as possible, so we can return to some level of normalcy.
Speaking of normalcy, the commercial real estate market in Calgary sure could use some help, too. While the multi-family residential and industrial real estate sectors are doing fairly well, office and retail are struggling. The downtown office vacancy rate sits at a staggering level, close to 30 per cent. If you could dig deep into your gift bag to find more jobs for the city or a few innovative ideas for repurposing all that empty office space, I'm sure you would have landlords leaping for joy.
Hope you have a safe journey and a very merry Christmas.
Sincerely,
Mario
Tagged: buyer | Calgary | Calgary Real Estate | Calgary Real Estate News | Calgary Real Estate News | Christmas | Christmas list | Column | Commercial | Confidence | Coronavirus | COVID-19 | Economy | Feature | Guest Column | Holiday | homebuilders | Housing Market | Housing Market | MLS® System | new homes | Opinion | Pandemic | resale | retail | sales | Santa | seller | sellers | Vaccine
---
---
Connect With Us