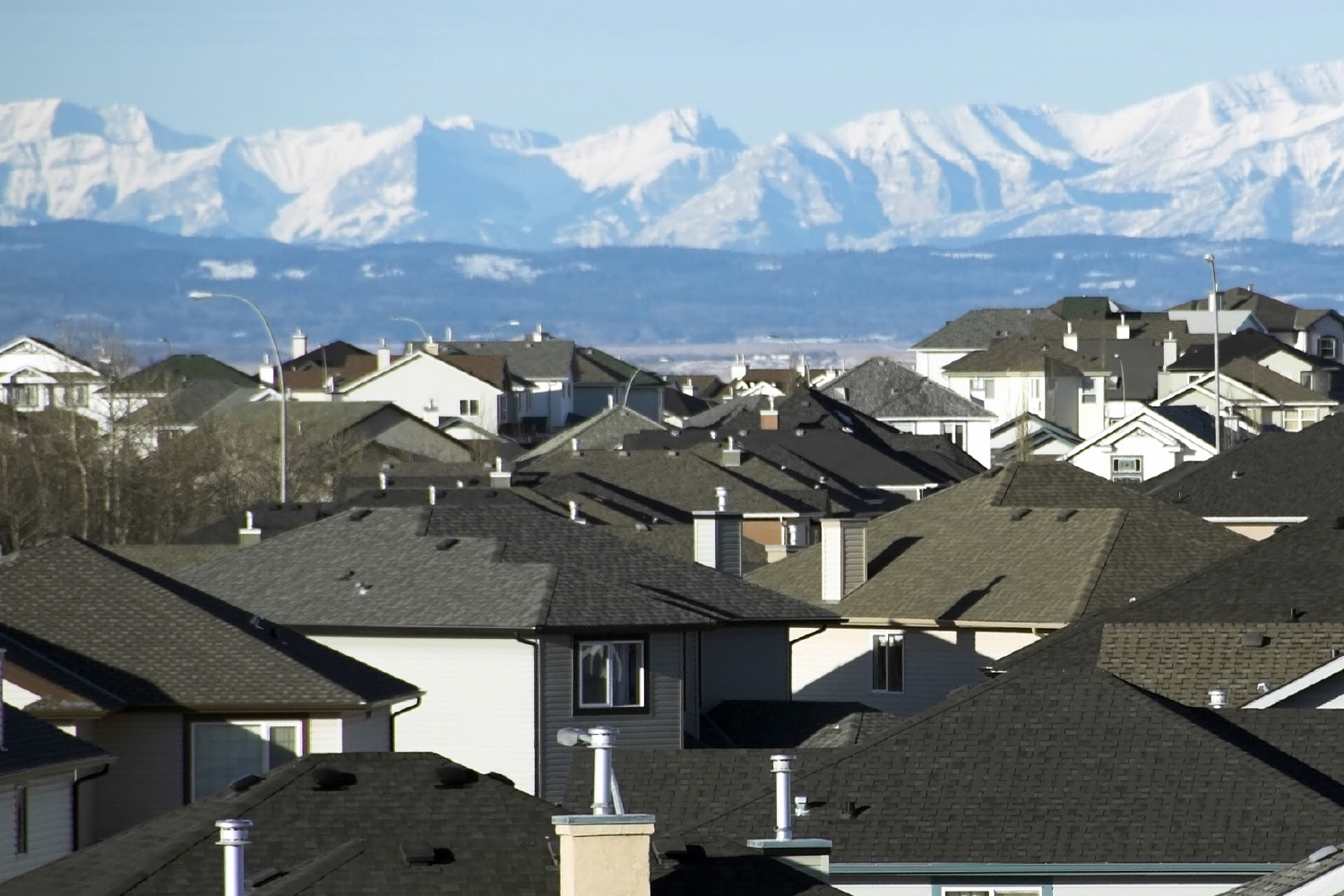 Courtesy Getty Images
March 05, 2021 | Barb Livingstone
Tempered optimism: as 2017 winds down, experts weigh in on what's to come
It is a word used extensively this year, as Calgary's economy and housing industry tiptoed to recovery.
And that word — modest — is one you will continue to hear in 2018 in relation to expected gains by each branch of the residential home market.
Todd Hirsch, chief economist for ATB Financial, says 2017 was "not a great year" overall. While there has been GDP growth of four per cent, the real story for many people is Calgary's continued high unemployment rate of 7.8 per cent.
He says despite modest improvements to other indicators like housing and retail purchases, they have not translated into jobs in a big way.
An improved housing market, Hirsch says, is one of the first indicators of confidence in the economy and 2018 will see "slow, steady, grinding improvement."
Hirsch does not use the word recovery – "it implies we are going back to where we started" with an energy-based economy — but instead talks about 2017 as the beginning of Alberta's evolution to more diversified job creation.
CREB® president David P. Brown says in 2017, the economy started to climb out of the hole, reflected in successful spring resale home sales that extended into the fall (November sales were 15 per cent higher than a year ago). He says detached homes are selling — though inventory levels of condos remain high — with rebounding oil prices helping potential buyers feel more secure in their jobs.
Slow, steady, grinding improvement. - Todd Hirsch
Brown expects, both as CREB® president and as a REALTOR® selling on a daily basis, that there will be a continued recovery next year, "but not on a big scale" with real change not occurring till 2019.
Brown says his wish for 2018 is for more regionalized housing policies from the federal government instead of ones — like mortgage "stress tests" to be applied to homebuyers seeking both insured and uninsured mortgages — implemented to cool hot real estate markets in Vancouver and Toronto.
"We don't need to be cooled down; we need to be heated up."
Richard Cho, Calgary-based principal market analyst for Canada Mortgage and Housing Corporation, says there were no big surprises in new home construction in 2017, with modest improvements over 2016, when single-detached starts declined to their lowest levels since 1988.
And while new mortgage rules and rising interest rates may impact some housing decisions, he says job growth and population growth will drive steady housing demand.
CMHC predicts the Calgary area will finish this year with between 4,100 and 4,500 single-family detached starts (up from 3,489 in 2016) and then see another 4,200 to 4,600 in 2018, and 4,600 to 5,000 in 2019.
Cho adds with multi-family housing inventories remaining high— particularly in apartment condos —that sector will see a decrease in starts next year.
Between 6,700-7,300 multi-family units will have been started by year-end (compared to 5,756 in 2016), and Cho expects a cooling to a maximum of 6,500 units in 2018.
Gerry Baxter, executive director of the Calgary Residential Rental Association (CRRA), says 2017 for his members, was not much better than 2016, and there are modest expectations for 2018.
With a combination of purpose-built rentals and new condo units (rented out by investors) coming on-stream this year, and many Albertans leaving the province in search of jobs, it has been a "tough, tough grind" for the rental industry.
And while CMHC indicates an improvement in the vacancy rate this year (as of October) — from seven per cent in 2016 to 6.3 per cent this year — Baxter says the reality is more like nine to 10 per cent overall in 2017.
"There is not a lot of light on the horizon. We think it will be another year or more (before there is some recovery in the rental market)."
Tagged: ATB Financial | Calgary Economy | Calgary Real Estate News | Economy | Economy
---
---
Connect With Us