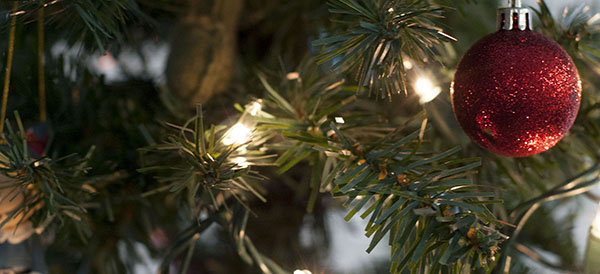 Dec. 17, 2014 | CREBNow
Dreaming of a green Christmas
The City of Calgary suggests changing up some holiday acts to decrease environmental impact
The City is urging residents to green up their season this year with some easy tips.
"It doesn't have to be complicated to cut back our environmental impact this time of year," said Claire Beckstead, corporate environmental specialist witht he City. "There are many simple green actions Calgarians can take that lessen our impact on the environment while keeping the fun and excitement of the season."
Efficient lights
Consider either cutting back on the amount of lights you display this year, or, make the switch to LED lights, which can use 90 per cent less energy than regular holiday lights. Another suggestion is putting your tree and house lights on a timer.
Thermostat down
While cooking and hosting friends and family, things are going to warm up at home. Turn the thermostat down a few notches to save on the energy bill. Going away for the holiday? Turn your thermostat down while you're away.
Transportation situation
The City said a lot of the holiday's environmental impact comes from traveling and fuel consumption. They suggest using transit and/or walking as much as possible while getting your shopping done. If you do drive, try to carpool or do so during off peak times.
Give local
Give the gift of your own two hands by volunteering or giving gifts of passes to local sites or events. Or, check out local markets to find Calgary and area made products and gifts.
Eat local
Foods from afar have a large carbon footprint so try and stick to eats and treats close to home. The City recommends shopping for your dinner at markets or stores that supply local and organic products.
Wrap it up
Get creative with your wrapping this year, try using dish towels or clothing as wrapping, or, if you do use paper, try and avoid metallics and foil, which isn't recyclable.
Tagged: Calgary Community | Christmas | Environment | green | holidays
---
---
Connect With Us