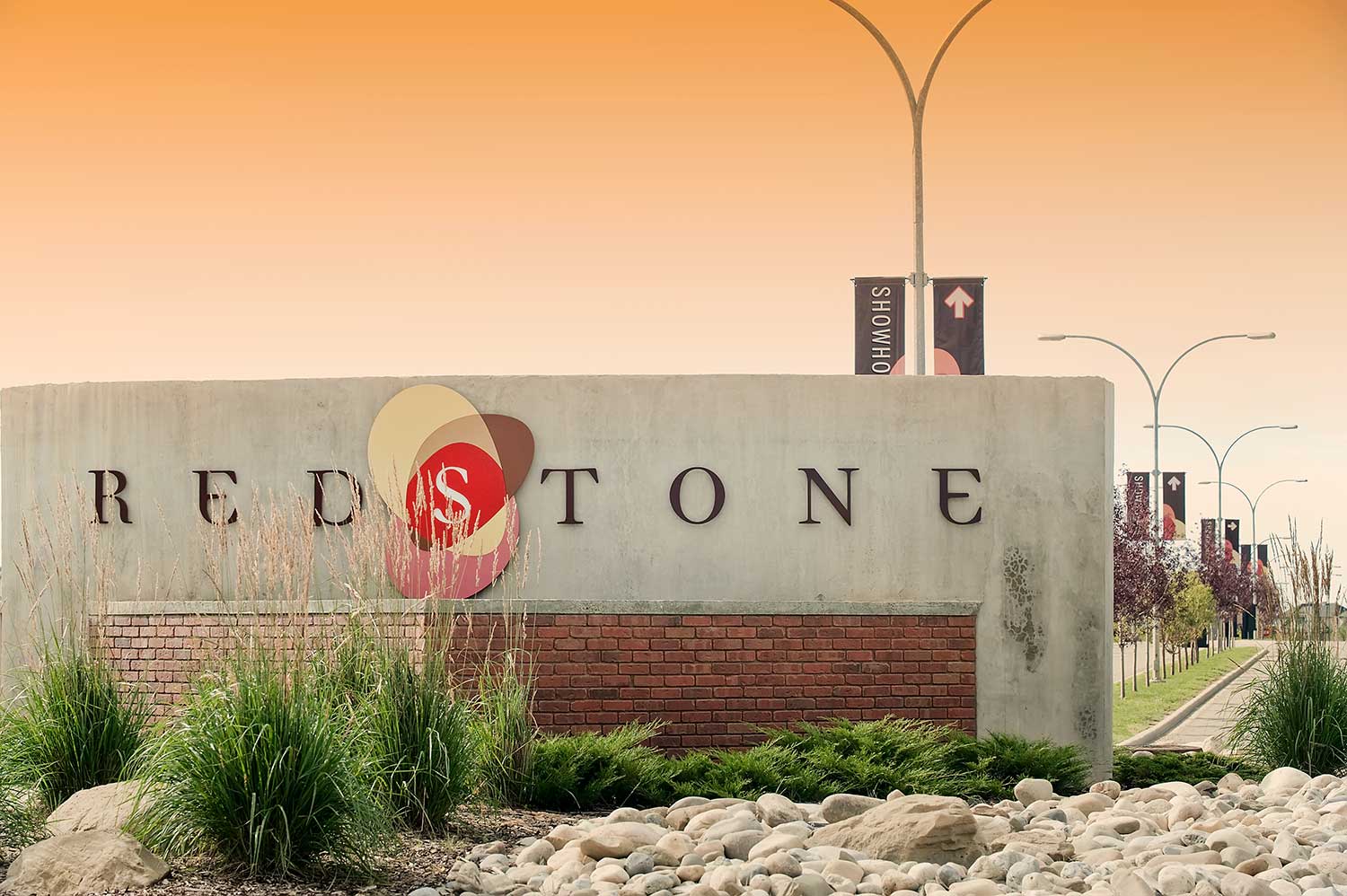 According to Qualico Communities' Garett Wohlberg, Redstone is a best selling neighborhood where homes are holding their value. Photo courtesy Qualico Communities
March 05, 2021 | Andrea Cox
A colourful community: Redstone combines ample green space with assortment of housing options
New communities are opening a world of opportunity for homebuyers in Calgary's blossoming northeast.
Take for example the community of Redstone, a master-planned development by Qualico Communities gracing 360 acres (146 hectares) north of 128th Avenue N.E.
Bordered by Metis Trail to the east and Stoney Trail to the north, the community has been a success story since its launch in 2010.
Redstone is now half way through build out and when fully complete, four years from now, close to 9,000 people will call it home.
"When we initially started developing the vision for the land in 2008, it was on the cusp of the City reworking its land-use bylaws, so we really wanted to see where we could go with it," said Garett Wohlberg, director of planning and communications at Qualico.
At the time, everything north of Saddle Ridge was farmer's fields and long prairie grasses blowing in
the wind.
The vision for Redstone entailed a master-plan with some never-before-seen housing types and recreation spaces – new concepts to the Calgary marketplace.
The developer travelled to the U.S., gathering ideas and product types that hadn't traditionally been part of the Calgary marketplace. Ideas include garden lots, where homes with large verandas front directly onto park space, secondary suite options and a Participark that weaves into a 3.5 kilometre community pathway system that features a permanent installation of circuit training equipment.



It's great here for children. It's a small community – really colourful with open spaces, beautiful walkways and lots of parks.



Certainly, the completion of Stoney Trail and Metis Trail has spured an interest in areas to the north and east of the city's core. The convenience of bus service with a designated stop in Redstone, coupled with the future LRT extension slated for 128th Street at the confluence of Redstone and Skyview Ranch is a huge draw.
"It's really easy to get around the city from Redstone," said Jigar Ali Irshad, who recently moved to Redstone with his wife and two young children. The family built a 1,900-square-foot, two-storey, three-bedroom home with Pacesetter Homes in phase four of the community.
"All of the access is right here. The bus stop for the elementary school is almost on the doorstep. Cross Iron Mall and Costco are just a 10 to 12 minute drive and if we need to get something quickly, Skyview Plaza is around the corner. It is really convenient," he said.
He also notes that the community works well for families. "It's great here for children. It's a small community – really colourful with open spaces, beautiful walkways and lots of parks," he added.
Redstone's buyer demographic is eclectic, including many multi-generational families.
The single-family builder group – Pacesetter Homes, Sterling Homes, NuVista Homes, Broadview Homes, Jayman Homes and Trico Homes – offer a variety of home plans and options that are, perfect for multi-generational families.
Home models cover a variety of price points and include laned, garden suite, zero-lot line, and front-attached and rear-detached garage product. Multi-family builders, Streetside Developments, Avalon Master Builders, Jayman Modus and Partners Developments are offering a range of home styles, including street townhomes.
"We were certainly cognisant of the northeast part of the city being a price conscious area and so we wanted make sure that we were bringing good value," said Wohlberg.
Now that the community is in full swing, homes are holding their value.
"Sales have indicated that Redstone is one of the best selling neighbourhoods. Our pricing is right, so we have seen good momentum and a steady increase in the assessed value of the homes," added Wohlberg.
The community also features opportunities for ageing in place. On the north side of the community Covenant Health is building supportive care living facility with room for 250 residents.
"And on top of all of that we have a 15-acre (6-hectare) commercial transit oriented development mixed-use site that will be located adjacent to the future LRT. It's going through DP (Development Permit) approval right now and we are hoping construction starts in early 2018," said Wohlberg.
The site will weave multi-family offerings with retail shopping, including a major grocery chain retail store.
Tagged: Calgary Community | Community Profiles | Northeast Calgary | redstone
---
---
Connect With Us