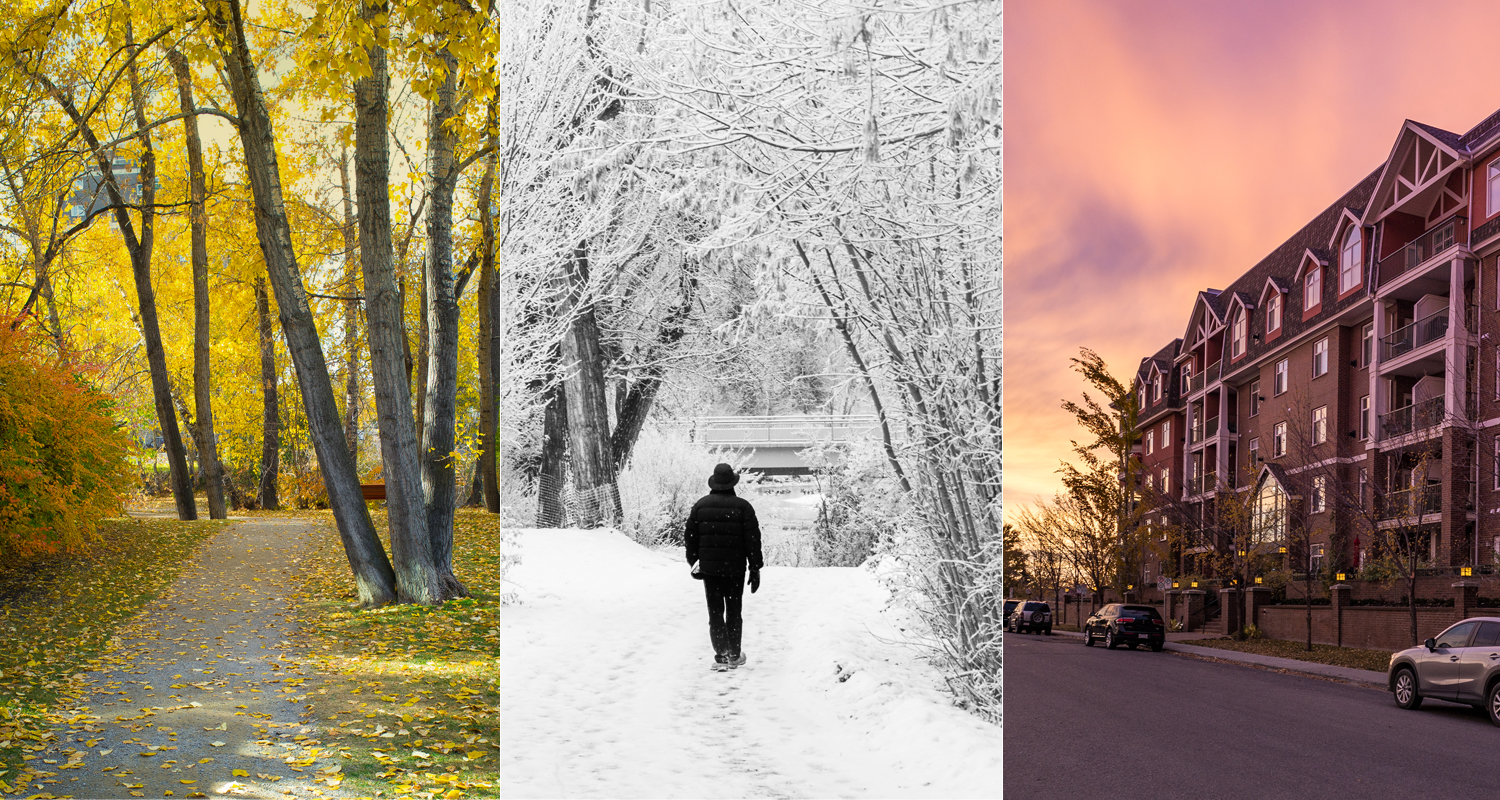 FRAM + Slokker's Verve condo development is currently under construction. Courtesy FRAM + Slokker
March 05, 2021 | Andrea Cox
East of the Elbow: Erlton is an evolving community with colour and character
On the east side of the Elbow River bordering Mission sits a hidden gem – the community of Erlton. Here, pockets of vintage heritage homes along with architecturally pleasing townhomes and condo developments are tucked away along the east banks of the Elbow River, mere steps from the trendy streets of Mission.
"Erlton is one of Calgary's best kept secrets. I love living here. It's just such a small, connected community," said Viccy Grace, an area resident and president of the Erlton Community Association. She and her husband purchased and refurbished a century-old home on the hill in Erlton.
The walkability and city centre vibe, just steps from the Elbow River, really attracted the couple, who have a young son.
"It's close to everything – restaurants, the Repsol Centre, the train," said Grace, who was born and raised in the U.K. "We're European, so for us it is all about walkability."
Erlton, with its riverside park and colourful mix of old and new, is destined to become even more vibrant. Vancouver developer Anthem, the force behind Calgary's Waterfront project, has announced plans to build Crosstown – a mixed-use, high rise residential development slated for the corner of Macleod Trail and 25th Avenue.
"We really wanted to create a hub for Erlton in this high-density, pedestrian-oriented building form," said Paul Faibish, Anthem's vice-president of development.
Designed by Vancouver's IBI Group, the two-phased project will be comprised of four residential towers – 21, 24, 24 and 30 stories respectively, layering in heights progressing from south to north. Each phase will consist of two towers gracing a three-story, glass-sheathed podium consisting of retail and commercial space. A high street will cleave the two podium structures where the pedestrian-oriented streetscape will feature shops, restaurants, coffee shops and a 40,000 square foot grocery store.



Erlton is one of Calgary's best kept secrets. I love living here. It's just such a small, connected community.



Crosstown plans also include an elevated pedestrian bridge leading from the high street across Macleod Trail to the Erlton LRT Station. It's a joint project between Anthem and the City of Calgary.
"We are really known for our transit-oriented projects. We know how to do them well," said Faibish, noting that Anthem has several transit-oriented development (TOD) designed communities under its belt, including Station Square, a mixed-use development at Metrotown in Burnaby, B.C.
Faibish isn't sure when construction will start at Crosstown, although development permits were recently approved. "We are thinking sometime later this year," he said.
Adding to the list of Erlton amenities, Repsol Sport Centre is planning a major expansion and modernization that will involve upgrading of the facilities and rejigging the facade to make the facility more approachable and interactive at the community level.
"More than anything, this has really been about us exploring an opportunity where there is a need, a demand and a strong desire to make sure that the future of the facility sets a standard that is really at world-class level," said Repsol Sport Centre's CEO, Jeff Booke.
Plans include upgrades to the pool and diving areas, as well as changes to the exterior facade, creating better integration with the park and community.
The idea is to have food service kiosks interfacing at the park level rather than embedded in the interior spaces of the complex.
"That way people who are
enjoying the park can grab a coffee or juice and can benefit from the facility being in the neighbourhood," said Booke, adding that the new configuration will also make the park safer.
Erlton has evolved dramatically since its founding in the early 1900s. And with four new towers planned, one of Calgary's oldest neighbourhoods is posed for yet another major change. But with its proximity the Elbow River, a popular sporting facility and numerous amenities, Erlton will continue to attract residents who value city centre living.
Tagged: Calgary Community | Calgary Neighbourhoods | Community Profile | Erlton | neighbourhood | yyc
---
---
Connect With Us