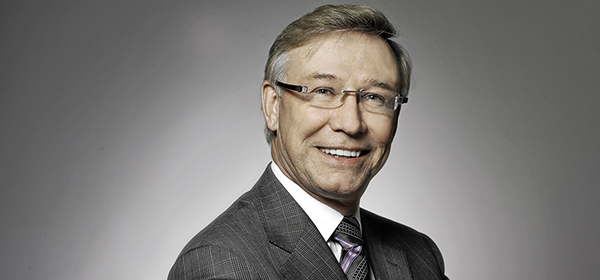 In his early 20s, Jayman Built CEO Jay Westman put up $30,000 to establish the company with his father, going on to become one of Calgary's most prominent industry leaders. Photo courtesy Jayman Built
Aug. 18, 2015 | Barb Livingstone
Calgary's urban influencer series: Jay Westman
We've all heard that Rome wasn't built in a day. Neither was Calgary, which continues to undergo an urban renaissance. Over the next five days, CREB®Now will present a series where it has sat down with five influencers who have helped develop the city as we know it today.
'Sink or swim' for housing titan
At the age of 17, Jay Westman was thrown by dad, Al, into the housing industry's version of 'sink or swim.'
The self-described "average" student had no "big idea" about what he wanted to do after high school: "I think my parents would have liked me to be a lawyer or a doctor but school was not my strong suit," said the chairman and CEO of Calgary-based Jayman Built, one of the largest homebuilders in Alberta.
So Al Westman — through his own housing company — plunged Jay into project management, and life in a motorhome on a multi-family site in Lethbridge.
"I learned a lot of life lessons. I made a lot of mistakes and cost my dad some money. But I paid him back later," he said.
Those hard-earned life lessons included watching his dad's company, along with many others, go into receivership with the 1979 recession.
In his early 20s, Westman put up $30,000 to establish Jayman Homes with his father (who died in 2008), going on to become one of Calgary's most prominent industry leaders.
Named Calgary's Builder of the Year eight times, Jayman has built everything from condos to estate homes in 50 Calgary neighbourhoods over the past 35 years.
And while 2015's economic challenges may seem like déjà vu, Westman believes the city's future is bright as long as it continues to be an attractive marketplace to invest.
With civic builders "only a generation or two from the farm, with a work ethic where your word was your bond," Westman says those entrepreneurs innovate, earn, then put those earning back into the business, and "they do that for a lifetime."
Westman has set — and achieved — lofty goals throughout his career: "You have to dream, envision and create. You have to see it come true."
Along the way, this "lifelong learner" discovered a passion for educating not only himself but the industry he embraced.
In founding Jayman, he took business management courses at SAIT. "It wasn't school for schools' sake. It was real."
In 2010, Westman helped bring together 10 housing industry leaders, each contributing $1 million, for construction of SAIT Polytechnic's Trades and Technology Complex.
He is founding director of the Professional Home Building Institute of Alberta; brought the environmental housing program BuiltGreen, not only to Alberta, but Canada; and donated $5 million to the University of Calgary to establish the Westman Centre for Real Estate Studies.
Today, Westman is part of the Resolve campaign to raise $120 million to end homelessness in Calgary.
It is that strive to achieve, to "solve our own problems," that has hallmarked Westman and Jayman from the start.
In 1980, Westman and his dad built one house a year; in 2014, the company built more than 1,000 single-family homes and 400 multi-family units in Calgary alone.
And they survived the '80s —when people were walking away from homes because of lost value and high interest rates.
In fact, by 1987, Jayman was the largest builder in Calgary.
Westman says the biggest change between the 1980 housing market and today is the drive to affordability.
"Before, it was whatever you can dream you can build," he said. In the '80s and '90s, homes were getting larger with two- and three-car garages."
Today, multi-family homes represent half of the new home market because of the cost and supply of land, as well as the need for affordability.
In recent years, Westman has moved Jayman away from a family-centred business, toward a professionally managed, sustainable entity with a board of directors.
But the founder still focuses on future innovation, citing plans for a "village in the city" on a smaller site to accommodate multi-generational lifestyles for live, work and play.
"The only place you can find that now is in the inner city and most people can't afford that," he said.
Westman is proud of the cosmopolitan, worldly city Calgary has become with the strong community design of suburban neighbourhoods and the beauty of the city core: of the modern downtown, of the trees, the pathways and of the new homes mixing with the old.
'It is just a beautiful city. And above all, it is a safe one," he said.
Tagged: Calgary Real Estate News | Homebuilding | Jay Westman | Jayman Homes | urban development | urban planning
---
---
Connect With Us