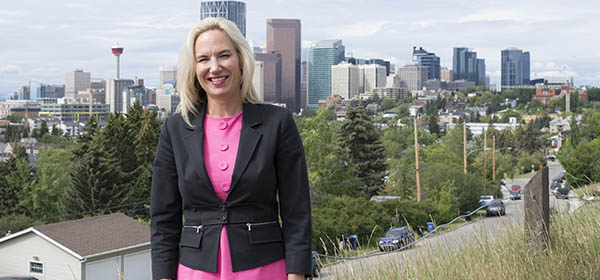 July 31, 2015 | Cody Stuart
Where we've been . . .
Roller-coaster ride to start 2015 ended with more balanced conditions
The arrival of 2015 was bound to signal a change of pace for Calgary's resale real estate industry, which had just wrapped a bow around a banner 2014.
In fact, with oil prices showing signs of deteriorating toward the end of 2014, December's four per cent sales decline – following 11 consecutive months of sales increases –was really a sign of things to come.
"Changes in the economic climate are expected to cool housing market conditions in 2015, and December activity may be the first indication of this shift," said CREB® chief economist Ann-Marie Lurie at the time.
That change came early and it came swift, with sales falling by more than 30 per cent in January to five-year lows even though new listings maintained their upward momentum by increasing by 37 per cent compared to the same period last year.
Not so coincidentally, oil prices temporarily bottomed out around the same time, with West Texas Intermediate (WTI) falling to just $44 US a barrel on Jan. 28. The last time WTI, considered the benchmark for worldwide oil prices, dipped below $50 per barrel was in the heart of the global economic downturn in April 2009.
By mid-year, concerns over the impact of low oil prices had caused some consumers to take a step back from the resale market, with sales activity in the city declining by 26 per cent to 10,197 units.
"While last year's sales activity was relatively strong, overall sales were well below historical averages," noted CREB® in its mid-year forecast update, released earlier this week.
Meanwhile, new listing levels moderated from January, ending the first half of 2014 down by eight per cent from the same period last year to 18,678 units – and 10 per cent below long-term trend levels.
Despite the decline in new listings, rising inventory levels in the first part of the year created more choice for consumers and favourable market conditions for buyers, noted CREB®.
The citywide unadjusted benchmark price contracted month-over-month through to April, before leveling off in May and June. The year-to-date benchmark price at the six-month mark averaged $455,133, a 3.31 per cent increase over annual levels in 2014, but slightly lower than CREB®'s January annual forecasted price of $456,346.
"While first-quarter buyers' market conditions inevitably resulted in price declines on a monthly basis, market prices continue to remain higher than last year's levels," said CREB® in its forecast report.
It added that while first-quarter sales relative to inventory levels gave buyers an advantage, the second-quarter pullback of new listings helped alleviate pressure on inventories, moving the market toward more balanced conditions."
Assisting would-be buyers was the Bank of Canada's decision to cut its overnight lending rate – not just once, but twice so far this year – to just
0.5 per cent.
While CREB® president Corinne Lyall cautioned both buyers and sellers against any hasty decisions, the cuts provided some optimism for those contemplating entering the market.
"This is a challenging economic time and people need to know their long game, so they can make the right real estate choices for today and tomorrow," said Lyall, who pointed out the record low interest rates greeting Calgarians though the first half of 2015.
"Buyers who have been waiting for more inventory to come on the market may find what they are looking for today. If they are in a position to make a buying decision they certainly can take advantage of the lower interest rates."
Tagged: Calgary Real Estate News | Corinne Lyall | CREB® Chief Economist Ann-Marie Lurie | CREB® statistics | Economy | Housing Market | mid-year forecast | Residential | Statistics
---
---
Connect With Us