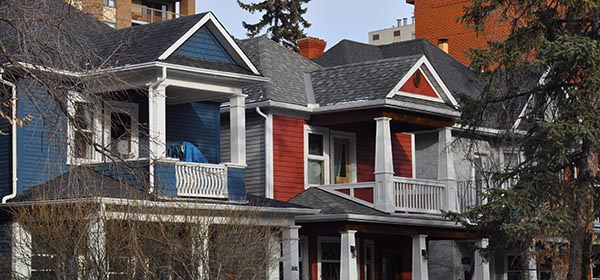 Sept. 01, 2015 | CREBNow
Inventory levels rise
August sales activity falls below long-term averages
Calgary's residential resale housing market recorded further easing in absorption rates in August due to weaker sales activity.
Sales in the city declined by 27 per cent to 1,643 units last month relative to the same time last year and 12 per cent below 10-year averages.
"Persistent weakness in the energy sector weighed on sales activity this month, which once again retracted to levels well below the norm for the city," said CREB® chief economist Ann-Marie Lurie.
Residential unadjusted sales-to-new-listings ratio eased from 67 per cent in July to 60 per cent in August, contributing to a monthly rise in inventory levels to 5,146 units. Combined with weaker sales activity, months of supply pushed up to 3.13 months.
While every price range experienced fewer sales per new listing, homes in the higher price ranges saw the most significant decline in absorption rates compared to last year, noted Lurie.
Year-to-date new listings in the $600,000-plus category increased in share of activity compared to last year. However, sales activity in this price range represented 18 per cent of all the sales last month, down from nearly 20 per cent last year.
"With more options in the higher-end of the market, sellers will need to consider their competition as well as their goals regarding a sell date," said CREB® president Corinne Lyall. "This will influence the pricing strategy they agree upon with their real estate professional."
Lurie added that despite challenges near the top of the market, absorption rates in the under-$500,000 detached sector remained relatively tight and is likely causing some price trend discrepancies.
Despite weaker absorption rates, benchmark prices remained relatively stable, totaling $456,300 in August. Lurie credits this steadiness to both the detached and attached sectors, which have remained more balanced relative to the apartment sector.
The apartment sector continued to struggle with increased competition from competing properties during the month, as unadjusted months of supply rose to 4.3. Increase supply is ultimately weighed on pricing, as prices declined on a year-over-year basis by 1.44 per cent in August.
Overall, the combination of price declines and higher inventory levels in some segments of the market are influencing buying patterns in Calgary, said Lyall.
"Improved selection in these segments is giving buyers the opportunity to be discerning about their purchase decisions," she said. "They may be weighing their options between resale and new product, along with what community fits their lifestyle.
"Although market conditions affect consumers' real estate decisions, so do their lifestyles. People move for a number of reasons, including proximity to work and schools, along with changes in family dynamics"
Tagged: Ann-Marie Lurie | Calgary Real Estate News | Corinne Lyall | CREB® | Housing Market | housing statistics | Monthly Housing Summary | Residential | Statistics
---
---
Connect With Us