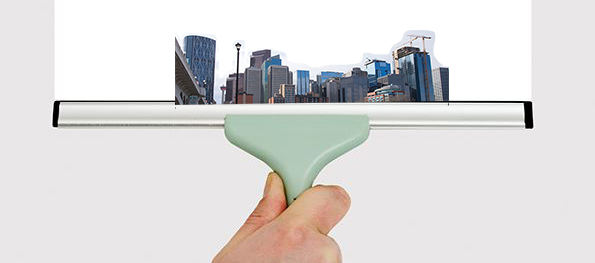 Dec. 23, 2015 | Cody Stuart
2015: Year in review
A look back at Calgary's resale residential housing market
If nothing else, 2015 was an interesting year for Calgary's housing market.
While it remained resilient even while oil prices began to slide, the conditions that arose as 2014 drew to a close signaled a change was in the air.
And so as Christmas came and went, December 2014 saw the first year-year-year sales decline following 11 consecutive months of year-over-year growth. And with little expectation that things would change, once-lofty expectations gave way to a more realistic outlook.
"Changes in the economic climate are expected to cool housing market conditions in 2015, and December activity may be the first indication of this shift," said CREB® chief economist Ann-Marie Lurie, predicting the year that was to come.
With the price of a barrel of oil hovering just below $50 US – a dramatic decline from the nearly $100 a barrel seen just five months prior – January arrived, bringing more supply but fewer sales to Calgary's housing market.
With transactions falling by 35 per cent compared to the previous year despite a 39 per cent increase in new listings, January's housing numbers signaled a trend that would persist throughout the spring.
As a result, prices in the city would begin to suffer. With the numbers of resale homes exchanging hands in February and March falling by 37 and 30 per cent, respectively, unadjusted benchmark prices declined by 0.44 per cent in March, relative to the previous month, for a total of $454,300.
Top: Price of WTI/barrel in $US in 2015. Bottom: Resale residential housing sales, listings and benchmark prices in 2015.
Speaking on the conditions at the time, Lurie said the price decline was to be expected.
"Based on current sales activity and rising supply levels, the change in pricing does not come as a surprise," she said.
Brought about by a rise in new listings, coupled with prices that were relatively stationary if not declining, talk of a buyers' market began to arise – ironically just 12 months removed from sellers' conditions.
In the spring, Canada Mortgage and Housing Corp.'s (CMHC) predicted a similarly sober outlook for the year.
Despite a brief rally by oil prices, which climbed above the $60 mark in May, CMHC's outlook predicted net migration and employment growth would slow, contributing to an "easing" in the demand for housing, with MLS® sales for the year predicted to hit 24,700.
With the June Alberta election signalling a major shift in the province's political picture, buyers expecting a similar shift in Calgary's housing market were, in the words of CREB® president Corinne Lyall, largely left on the sidelines.
"Consumers who were waiting for wide-spread price declines have been surprised to see that it just hasn't happened yet," she said at the time.
Yet through the first six months of 2015, Calgary home prices remained relatively resolute in the face of the declines seen elsewhere in the market. In June, city-wide benchmark price totaled $455,400, a respective monthly and year-over-year gain of 0.29 and 0.13 per cent. After posting an increase through January and February, the number of new listings in the city would post declines throughout the remainder of the year.
June also saw new rules from the nation's housing agency, as CMHC introduced higher mortgage loan insurance premiums for homebuyers with less than a 10 per cent down payment.
The following month would bring more news from the federal government, with the Bank of Canada responding to rising inflation and a flagging economy by lowering its benchmark rate to 0.5 per cent.
Kicking off the second half of the year, July ushered in a slight improvement in the local housing market, with year-over-year sales falling by only 14 per cent compared to the 17 per cent drop in June.
The good news greeting buyers in the city was reinforced in August with the release of RBC's Housing Trends and Affordability report, which showed Calgary to be the most affordable major market in Canada. According to RBC, the year-over-year cost of servicing the mortgage on a detached bungalow in Calgary fell by 1.2 per cent in the second quarter of 2015.
"Despite the roller-coaster ride the market has been through over the past few quarters, owning a home in Calgary at market price remains more affordable than it has been on average since the middle of the 1980s," said RBC senior vice-president and chief economist Craig Wright.
August would see a larger decline in sales, with transactions in Calgary dropping by 27 per cent over August 2014.
With the number of active listings steadily climbing, buyers in many sectors of the market were indeed able to be a little more particular in their purchases, noted Lyall.
"Improved selection in these segments is giving buyers the opportunity to be discerning about their purchase decisions," she said at the time. "They may be weighing their options between resale and new product, along with what community fits their lifestyle."
Calgary's luxury market, at the time, was feeling the brunt of Calgary's sluggish economy. Compared to the first eight months of 2014, when 806 homes priced at $1 million or more were sold, the same span in 2015 saw just 482 similarly priced homes change hands, a decline of 40 per cent.
Also posting a marked decline were the number of new homes under construction. According to CMHC, the number of housing starts through the first nine months of 2015 fell by 29 per cent compared to the previous year.
"The decline in the price for oil is having an impact on the labour market as well as on migration, which is having an impact on demand for new homes," Richard Cho, CMHC principal analyst for Calgary, said in August.
Between January and September, construction declined by 39 per cent in the single-detached sector, while multi-family construction was down by 23 per cent.
Along with falling leaves, autumn would bring falling prices to the Calgary market. Spurred by elevated inventory levels, October saw a second consecutive month of price declines in Calgary's resale residential housing market. The benchmark price in October declined 0.7 per cent from the previous month, and 1.2 per cent from the same time last year, to $453,100.
The news was much the same in Calgary's surrounding areas. High inventory levels, albeit common in the region around, contributed to downward pressure on prices in the third quarter, with detached year-over-year benchmark prices declining by 4.73 per cent.
Airdrie did present one bright spot in the area's gloomy real estate picture, with sales through the first three quarters in the city posting a slight increase (one per cent) over 2014.
With the end of the year drawing nigh, Calgary looks headed to ring out 2015 with conditions favourable to buyers.
In November, monthly sales totaled 1,263 units, a 28 per cent decline from last year and nearly 20 per cent below the 10-year average.
Meanwhile, the amount of new listings in the market increased by five per cent over last November, with the unadjusted benchmark price falling to $450,700, a 0.5 per cent drop compared to October and two per cent from last year.
But with many buyers still awaiting the arrival of lower prices and Alberta's economy in a serious chill, putting the keys to a new home under the tree is a purchase that may have to wait until the New Year.
Tagged: Airdrie | benchmark prices | Calgary Real Estate News | Canada Mortgage and Housing Corporation | Corinne Lyall | CREB® Chief Economist Ann-Marie Lurie | CREB® statistics | election | Homebuyers | inventory | listings | Monthly Housing Summary | Mortgage | rental | Residential | sales | YYCRE
---
---
Connect With Us