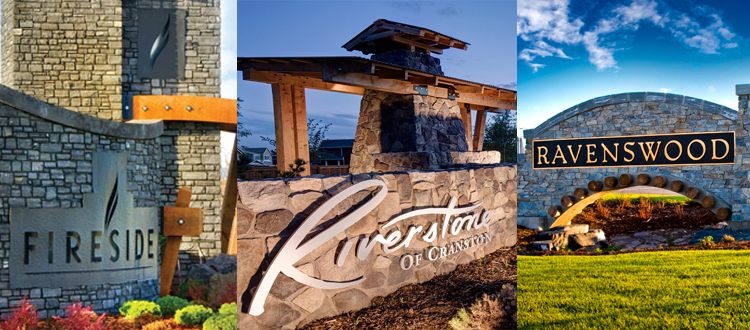 Nearly 100 local professionals and companies in the area's residential construction industry were recognized with nominations as part of the 2015 SAM Awards by CHBA - UDI Calgary Region Association.
March 11, 2016 | CREBNow
Best of housing industry recognized
95 companies announced as 2015 SAM Awards finalists
Nearly 100 companies and professionals in the Calgary and area's residential construction industry were recognized Thursday as the newly amalgamated CHBA – UDI Calgary Region Association announced finalists for the 2015 Sales and Marketing (SAM) Awards.
The 29th annual awards, which celebrates and acknowledges innovation and excellence in the industry, will hand out 60 piece of hardware, including the top Grand SAMs – three builder categories (Builder of the Year, Builder of Merit for a small-volume builder and Multi-Family Builder of the Year).
"The awards are proof that our members have the drive and ability to create outstanding homes, renovations, marketing collateral and so much more, even in the face of economic adversity," said SAM committe chair Shane Wenzel. "This perseverance shows the dedication and determination of our industry and that is call for celebration in itself."
For a full list of winners, click
here
.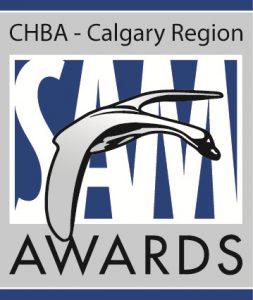 Up for New Community of the Year is Symons Gate by Brookfield Residential in northwest Calgary and Southwinds by Mattamy Homes in Airdrie.
Brookfield also received honours in the Community of the Year - City of Calgary for Riverstone of Cranston. It will be joined by Hopewell Residential for Mahogany Lakeside Living, Qualico Communities for Evanston and Redstone and Westcreek Developments for Legacy.
Outside of Calgary, Mattamy and its Southwinds development will compete for Community of the Year with La Vita Land for Fireside of Cochrane and The Willows, Qualico for Ravenswood in Airdrie and Tamani Communities for Riversong in Cochrane.
In the Multi-Family Community category, Avi Urban earned two nominations for its Edison at Walden and the Post at Nolan Hill developments. It will be up against Lake Vita Land for Trading Post in Cochrane' Susnet Ridge community, Lake Placid's Live on the Park tower in Victoria Park and Jayman Modus' Ebony in Mahogany project.
In the individual new home categories, Broadview Homes is up for six nominations, followed by Jayman BUILT (5), Morrison Homes (4) and Shane Homes (4)
In the individual multi-family categories, Bucci Developments received a leading seven nominations, followed by Jayman with five and Brad Remington Homes, Remington Developments and Hopewell Residential with four apiece.
In the renovator categories, Renova Luxury Renovations led with seven nominations, followed by Kon-Strux Developments and Ultimate Renovations at five apiece.
More than 830 entries were received this year from 127 companies.
This year's awards takes place April 26 at the Telus Convention Centre.
For more information, stay tuned to
www.crebnow.com
.
Many of this year's nominees took to social media to recognize this year's honours.
Loading Tweet:

https://twitter.com/BrookfieldYYC/status/708338096257916928
Loading Tweet:

https://twitter.com/liveonthepark/status/708402300113580034
Loading Tweet:

https://twitter.com/PinkWoodca/status/708361406417125377
Loading Tweet:

https://twitter.com/WatermarkYYC/status/708345047612166145
Loading Tweet:

https://twitter.com/HopewellRes/status/708320427144310784
Loading Tweet:

https://twitter.com/JaymanBUILT/status/694894856288600064
Loading Tweet:

https://twitter.com/MorrisonHomes/status/708408730401054720
Tagged: Airdrie | Avi Urban | Broadview Homes | Brookfield Residential | Bucci Homes | Calgary | CHBA | Cochrane | Homebuilding | Jayman | la vita land | Mahogany | Mattamy Homes | Morrison Homes | Renovations | SAM Awards | UDI | Uncategorized | YYCRE
---
---
Connect With Us