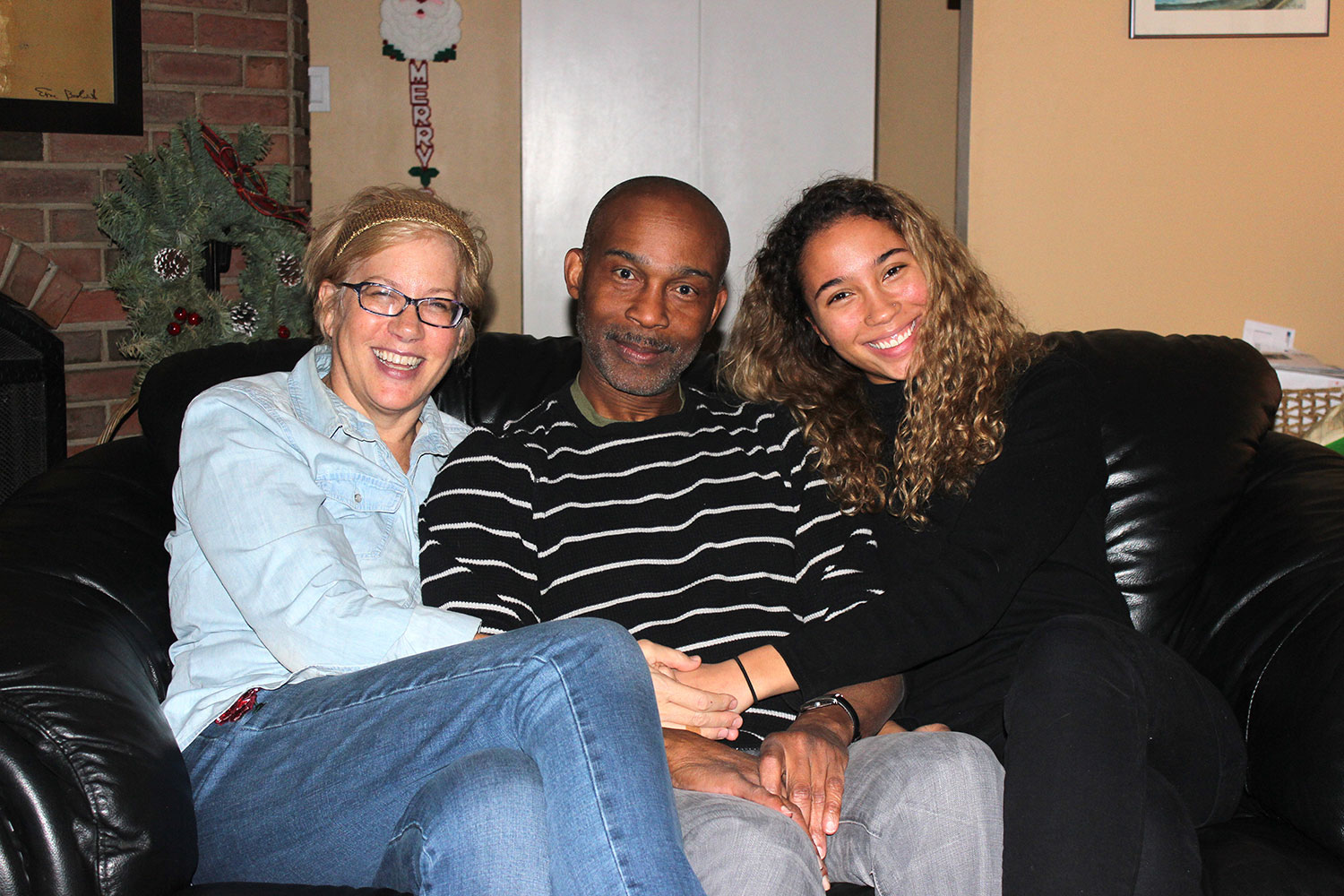 Andrea Cox / CREB®Now
Dec. 06, 2017 | Andrea Cox
From starter to forever home
Jackie and Michael Bernard stayed put in their first house as the community around them blossomed
When self-professed inner-city people Jackie and Michael Bernard purchased their 1,100-square-foot bungalow as a starter home in 1992, they thought they would stay for a few years, build some equity and then move to a larger home closer to the core. At the time, their home in the Lynnwood Ridge district of Ogden was "really far away" from the action and bustle of the downtown, but over the years, shopping destinations and several other amenities have popped up within minutes of this secret gem of a neighbourhood. As a result, the couple decided to stay put, making their starter home their forever home.
CREB®Now:
What initially attracted you to the area of Lynnwood Ridge and to your home?
Jackie Bernard:
The number one reason at the time was affordability. We bought the house for $113,000 in 1992. The second reason was the view. It's fantastic – the sunsets, the river, the mountains, the cityscape. Other reasons included the access routes – with Glenmore Trail, Blackfoot Trail, Deerfoot Trail, Ogden Road and Barlow Trail literally surrounding us – and the established school network.
The transit is also excellent. It's a 12-minute bus ride to Chinook Station, which was important for us because we were a one-car family for several years. And it was important to my daughter – she now goes to university and works at Chinook Centre, so easy transit access is important.
Being close to nature was also big plus. We are right on the ridge with park and walking paths right on our front doorstep. We use the trails all the time. When my daughter was young, I would put her in the stroller and walk to Carburn Park in Riverbend, and even now that she is grown up I still get out there often. It's so beautiful.
CREB®Now:
What changed your mind about moving closer to the core?
Jackie Bernard:
I am an inner-city person, but I would describe this as a hybrid lifestyle. We have great access – you can be downtown in 12 minutes and you can also be in Inglewood, which is a great hub area, in 10 minutes. Even though we are inner-city people, we do appreciate the suburban lifestyle with access to the schools and the libraries, and here it is all homeownership as opposed to rentals.
In the earlier days, I would have wished for something a little more fashionable, but now, with Deerfoot Meadows and Quarry Park (both have sprouted up since we moved to the area) coming online, it has changed the dynamic. Both of them are literally five minutes away. Deerfoot Meadows has everything that we need, from Superstore to hair salons and restaurants, and the new library at Quarry Park is incredible. I go there sometimes just to work on the computer – it's so bright and beautiful.
CREB®Now:
Do you see this as your retirement home?
Jackie Bernard:
Absolutely. It's a three-bedroom bungalow and that is really all we need. We love the wood-burning fireplace and the view, and we've upgraded so many things.
I'm just waiting to renovate the kitchen and then it will be perfect.
Tagged: Barlow Trail | Blackfoot Trail | Buyer Profile | Carburn Park | Chinook Centre | Chinook Station | Deerfoot Meadows | Deerfoot Trail | Feature | Glenmore Trail | Jackie Bernard | Lynnwood Ridge | Michael Bernard | Ogden | Ogden Road | Quarry Park | Riverbend
---
---
Connect With Us