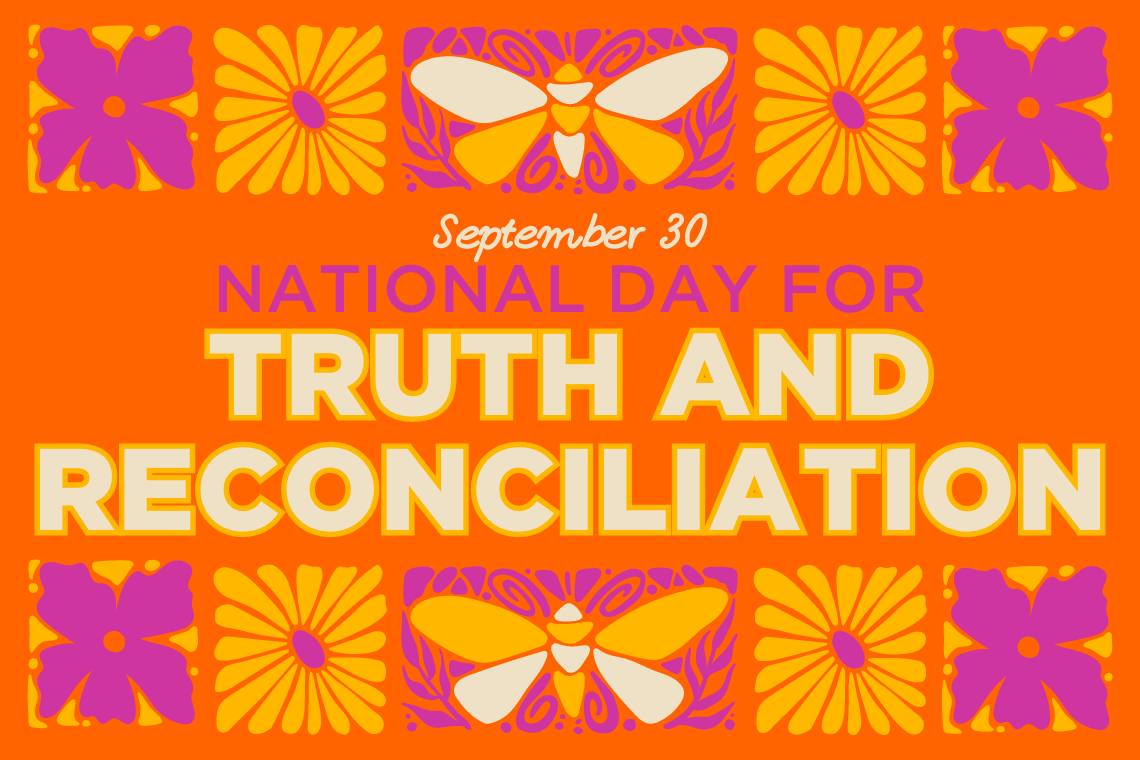 Truth and reconciliation sept 30
Aug. 23, 2023 | CREB
National Day for Truth and Reconciliation 2023: Events, resources, and more
Sept. 30 is National Day for Truth and Reconciliation, honouring the victims and survivors of Canada's residential school system and their families and communities.
On the same day, we also recognize Orange Shirt Day, an Indigenous-led grassroots commemorative day intended to raise awareness of the intergenerational impacts of residential schools across individuals, families, and communities.

As we recognize the atrocities of the residential school systems, this day may present itself as a day of quiet reflection or participation in a community event.

Organizations across the city will be hosting different events, such as:
Orange Shirt Day, National Day for Truth and Reconciliation
Sept. 30 @ 9 a.m., Fort Calgary, 750 9 Ave S.E.
The City of Calgary will observe the National Day for Truth and Reconciliation and Orange Shirt Day. Attendees are strongly encouraged to wear orange as a sign of support and respect for the children who didn't return from residential schools across the country.
More information


Four Winds Indigenous Market & Showcase
Sept. 30 @ 12 p.m., Jack Singer Concert Hall Lobby, 225 8 Ave S.E.
This market will celebrate Indigenous art and culture and feature the creations of Indigenous artists and artisans from Treaty 7 and beyond.
Learn More


The Elders Story Project
Sept. 30 @ 7 p.m., Jack Singer Concert Hall, 225 8 Ave S.E.
Indigenous Elders will demonstrate the strength and power of their traditional practices as they share their personal experiences living in residential schools – an essential part of their journey toward healing.
Read more


National Film Board: Indigenous Film Screenings
Sept. 30 @ 10:30 a.m. to 12 p.m. and 2:30 p.m. to 4 p.m., Engineered Air Theatre, 234 9 Ave S.E.
Learn about Indigenous history, culture, and traditions through film at Arts Commons' film screening in partnership with the National Film Board.
About the films


Reconnection, Reconciliation and Resilience 2023
Sept. 30 @ 1 to 4 p.m., Grace Presbyterian Church, 1009 15 Avenue S.W.
Presented by the Stardale Women's Group, this event will discuss the effects of residential schools and their legacy. There will also be a ceremony with Elder's presence and teachings, a drumming performance from Stardale Girls Drumming Group, and a screening of an original film created by Stardale's Women's Group.
RSVP


Resources
Government of Canada: National Day for Truth and Reconciliation
National Centre for Truth and Reconciliation
Orange Shirt Day

CREB® acknowledges that its office is located, and that its REALTOR® members serve, on the traditional territories of the peoples of the Treaty 7 region and Métis Nation of Alberta, Region 3. CREB® respects the histories, languages and cultures of First Nations, Inuit, Métis and all First Peoples of Canada, whose presence continues to enrich our community.
Tagged: Calgary | City of Calgary | Feature | Film | First Nation | history | Indigenous | Inuit | Metis | Keywords | National Day of Truth and Reconciliation | Orange Shirt Day
---
---
Connect With Us