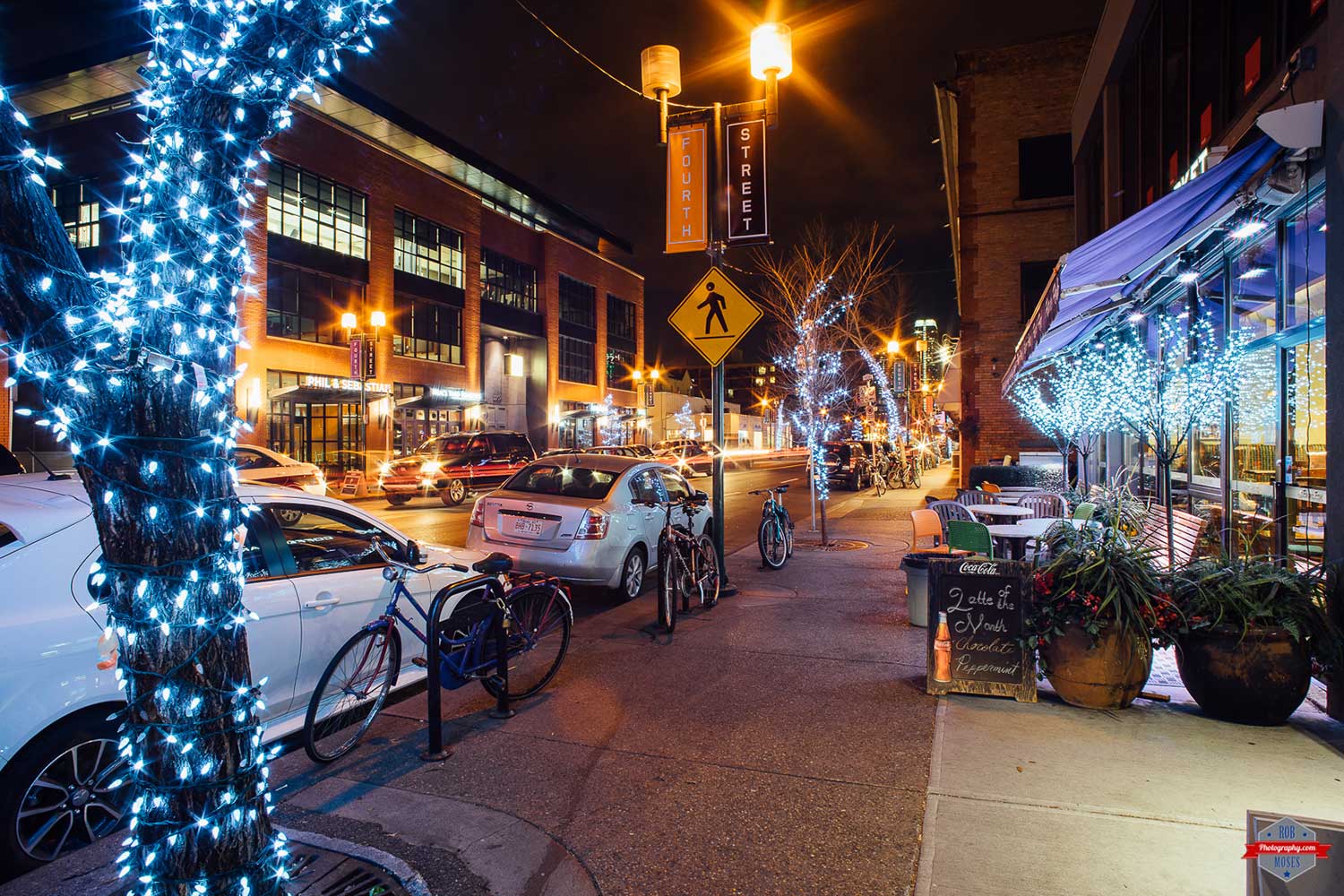 Courtesy Fourth Street BIA
Dec. 05, 2018 | Andrea Cox
Brimming with old-fashioned holiday cheer, inner-city neighbourhoods are a shopper's dream
The holidays are just around the corner, and what better way to kick off the season then a visit to one of Calgary's trendy, inner-city neighbourhoods to stroll through a collection of locally owned ateliers, art galleries and vintage stores.
According to Calgary business improvement associations (BIAs), local shopping is expected to be popular this year, and retailers in inner-city shopping districts are primed for an influx of visitors.
"It is hard to speculate, but my feeling is that with the sluggish economy, many shoppers are planning on cutting back on the kind of material accumulation that happens at the mall and focusing more on having a cozy, 'hygge' Christmas experience, the kind that may be more of a nod to nostalgia for a time when that was what Christmas was about," said Rebecca O'Brien, executive director of the Inglewood BIA. "I think that translates into heavy pedestrian traffic."
Like most of Calgary's hip neighbourhood shopping districts, the holiday buzz in Inglewood is palpable. The Inglewood BIA hosted a holiday kick-off event last weekend, paving the way for a festive atmosphere throughout December on Ninth Avenue S.E.
Similarly, along Fourth Street S.W., the season got off to a fine start on Nov. 30 with decorations twinkling, a visit from Santa and lots of reindeer games. It was all part of the Christmas Light Up Fourth Street celebration, which took place in Central Memorial Park and also included some fun sales and giveaways.
Julie O'Donnell, executive director for the Fourth Street BIA, says she expects lots of holiday visitors to the area this year.
"Our volumes can be very weather dependent, but if my horse is to be believed, we are in for a very mild winter," she said.
For more holiday fun, head on over to Marda Loop for Light Up the Loop, happening on Dec. 7 from 6-8 p.m. Expect carolers, a visit from Santa and lots of fun activities, from marshmallow toasting to kids' crafts. Marda Loop shoppers can expect to find some great specials and a few new stores, including new boutique food market Marda Loop Mercantile.
Marda Loop BIA executive director Bob van Wegen also expects lots of shoppers to visit this year – strolling the avenues and enjoying the Christmas lights, holiday planters and new street banners designed by artist Mike Grills.
"There are a lot of new people moving into the Marda Loop area and I think that will be reflected in the volume of shoppers this year," said van Wegen.
Tagged: Calgary | Calgary Real Estate | Calgary Real Estate News | Calgary Real Estate News | Commercial | Commercial | retail
---
---
Connect With Us